2019 Toyota 86 TRD Special Edition unveiled
Drivers, start your engines – the 2019 Toyota 86 TRD Special Edition has officially been unveiled. This decked out sports car is taking things to a whole new level with some pretty incredible upgrades, and Toyota of Orlando is here with the scoop on what it's bringing to a dealership near you!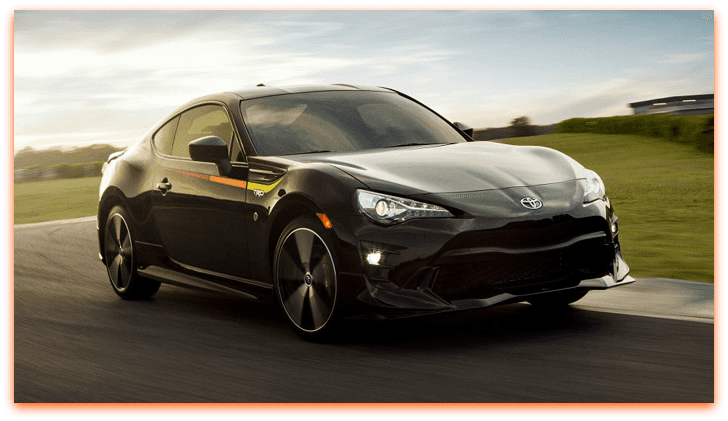 See what's waiting at the starting line in the 2019 Toyota 86 TRD Special Edition
Let's talk about the foundation first. The Orlando Toyota 86 is a best-seller because it's got sports car looks, an exciting performance, and also offers an affordable price tag to go alongside. It's a great foundation whether you just want an economical and fun car to take out on the road or you want something that you can customize with parts and accessories.
Now let's talk about the 2019 Toyota 86 TRD Special Edition. As the name denotes, this car is a cut above the normal model and has a lot of cool new features and upgrades woven into its sporty design. Here's what we know so far:
It will arrive at dealerships around the country sometime this August – we're talking a few weeks out.
It's a limited-edition model – only 1,418 will be put into production so if you want to get your hands on one, you have to act fast.
The starting MSRP on this Orlando Toyota will be $33,340.
The car will be available in both manual and automatic transmissions, both six-speed options.
The TRD special edition will come in Raven, a stunning black hue, and will sport TRD yellow, orange, and red racing stripes down the side. You'll also find special TRD badging.
It features 18″ wheels (the normal wheels are 17″ alloys ) for a more aggressive look on the exterior, as well as Michelin Pilot Sport 4 tires. These tires are built for low rolling resistance which means improved handling at high speeds and around tight corners.
You'll also find new Sachs damper and Brembo brakes for enhanced performance – these are both designed especially for high-performance vehicles.
The interior has also been updated to showcase red trim on the dark upholstery as well as TRD badging throughout.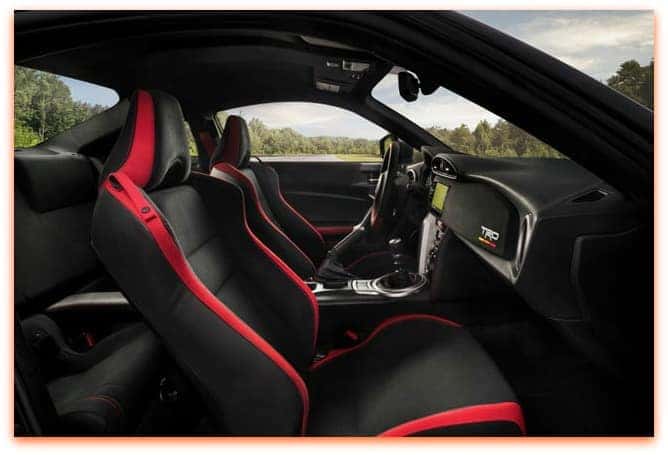 And that's that! We'll be sure to let you know when we have an arrival date in place so you can come down and take your test drive in this incredible special edition Toyota.
Test drive this Orlando Toyota today
However, if you want to get an idea of what's in store for you, why not take the original model for a spin? We've got the 2018 Toyota 86 in stock and waiting for you at our dealership. It's sporting a 2.0L 4-cylinder horizonally opposed engine that offers 205 horsepower and 156-lb-ft of torque. It's a rear-wheel drive vehicle (which means major get-up-and-go) and also showcases an integrated backup camera, the Smart Key System with Push Button Start, and a 7-inch display audio system with access to AHA Radio, Bluetooth wireless streaming, and more.
Get behind the wheel today! Toyota of Orlando is open seven days a week at 3575 Vineland Road, just off I-4 near the Millenia Mall. Give us a call at (407) 298-4500 to schedule your test drive and learn more about our deals!