What is EV range anxiety?
When you own – or are thinking about owning – an electric car, getting a taste of EV range anxiety is perfectly normal. But what is EV range anxiety, and how can you combat it? Here are some tips from Toyota of Orlando.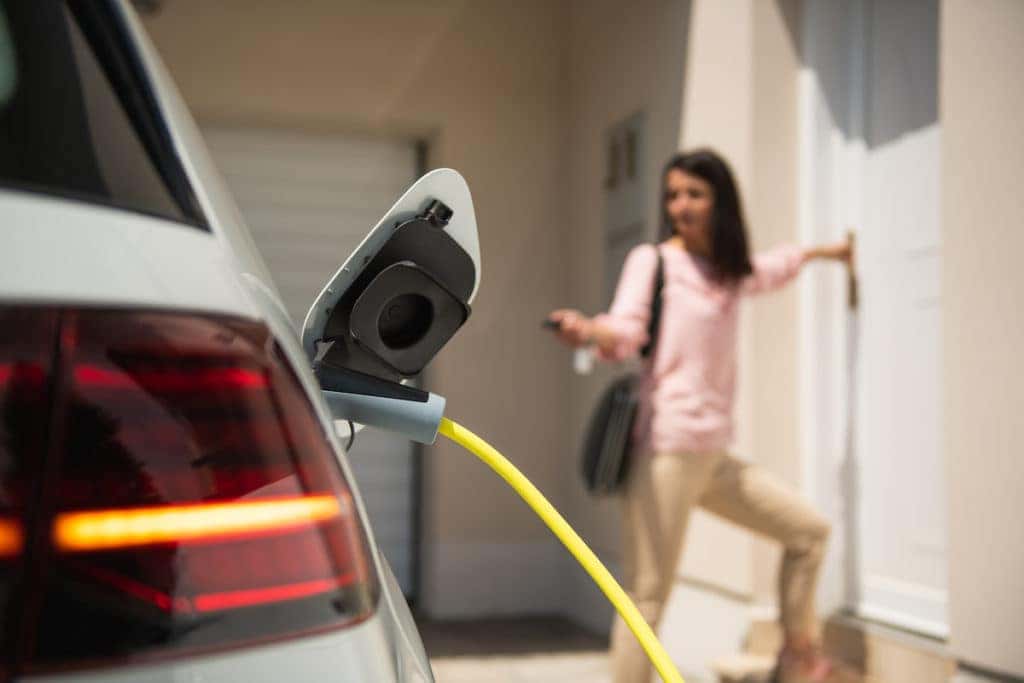 EV range anxiety explained
EV range anxiety is just what it sounds like. It's the anxiety that drivers feel about running out of "range" – how far their car can go on one single charge – and not being able to find a charging station in time. For some drivers it's ever-present and always in the back of their minds; for other drivers, it only happens when they notice that their charge is getting low. Either way, it's not a pleasant state of mind to be in.
This is especially true if you've spent your life driving traditional gasoline-powered cars where you know exactly how many miles you have left and that there are bound to be numerous gas stations along the way to your destination. Charging stations aren't as numerous as gas stations yet, so it's reasonable to feel nervous that you may not be able to find one in time.
Beat EV range anxiety with these Orlando Toyota tips
We know that telling someone not to feel anxious is about as useful as pulling into a gas station when you need to charge an electric car. That's why we're here with actionable items to help combat your EV range anxiety and prevent your vehicle from running out of range. Here are our top Orlando Toyota tips:
Remember that range has improved drastically as electric cars continue to evolve. Early electric cars had an extremely short range and drivers had every right to feel EV range anxiety when behind the wheel. However, new electric cars will get you a lot farther than you think. The new Orlando Toyota bz4X, for example, can travel an estimated 252 miles on just one charge.
Watch your instrument panel and be proactive about charging. Keep an eye on your electric car's charge just as you would keep an eye on the gas tank in a gasoline-powered car. If you notice it getting low, don't wait until the last second to charge it back up – find a charging station near you and get it taken care of so you're not running the risk of running out of charge.
Install a charging station at home. If you're nervous about being able to find a charging station, have one installed in the comfort of your own garage. You can charge your electric car every single night while you sleep so you're on a full charge the next morning when it's time to hit the road. You'll need a licensed electrician to do the install; Toyota recommends contacting Chargepoint or QMerit for assistance.
Stay on top of routine maintenance to be as proactive as possible. Bring your electric car to Toyota of Orlando for all of its routine maintenance appointments. This will allow our service techs to conduct their free multi-point inspection, during which they can check your battery and make sure no issues are developing.
Have the resources for finding charging stations near you. Did you know that finding a charging station is as easy as downloading an app? Add apps like Chargepoint and EVGo to your smartphone so you can easily find the nearest charging station and plug in. Other great resources include ChargeMap, PlugShare, and NextCharge.
Consider a plug-in hybrid instead. If you just can't shake the uneasy feeling you get about EV range anxiety, you may want to compromise by looking into a plug-in hybrid. These Orlando Toyotas have the ability to run on electric power, but you'll also have the gasoline engine/hybrid system as a safety net (and added peace of mind). Check out options like the Toyota RAV4 Prime and Prius Prime.
Rent a car for road trips. Heading on a long road trip and worried about your electric car's range? Consider renting a hybrid or even a gasoline-powered car for the trip so you can relax and enjoy your time on the road.
Have more questions or looking for more info to alleviate your EV range anxiety? Call Toyota of Orlando today at (407) 298-4500 or stop by and see us at 3575 Vineland Road, just off I-4 near the Millenia Mall.