Meet Tom Park
Toyota of Orlando is a proud provider of new Toyota and used cars to all of our valued customers in Central Florida. However, we couldn't have achieved our success without the assistance of our dream team – Tom Park, Angie Stevens, Jessica Reyes, and of course, Mr. Toyota! As the spokespeople for our Orlando Toyota dealership, they've done an outstanding job presenting all of our amazing new Toyota and used cars in Orlando to our customers through our television commercials. Today we're introducing you to none other than Tom Park.
Who is Tom Park?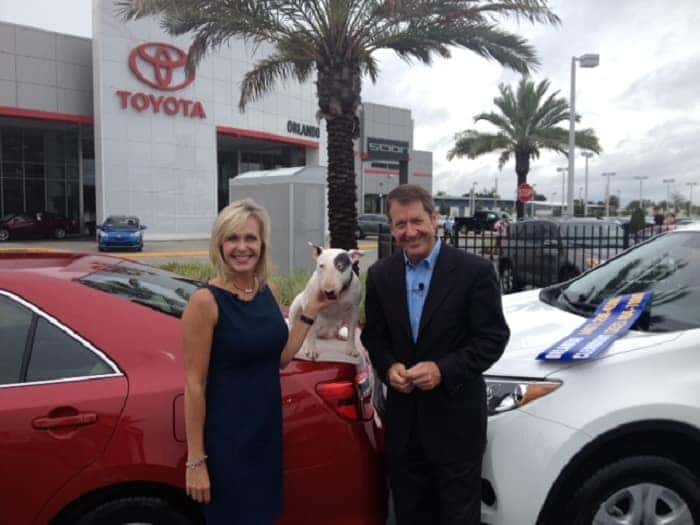 Tom Park has been a spokesperson and representative for Toyota of Orlando for years; however, he's been a part of the family for much longer. As you know, our Toyota dealership in Central Florida is family-owned. Tom has been a close friend to the owner, Joe Siviglia, for over thirty years. Before we delve into the amazing job Tom has done representing Toyota of Orlando, let's introduce him. Tom Park was born and raised in Dallas, TX, where he graduated from Highland Park School. He then went on to receive his bachelor's degree in Business at Southwestern University in Georgetown, TX. From there, he went on to claim the accolade of the youngest news director ever at KLBJ Radio in Austin, TX! Pretty impressive, but that was just the beginning of Tom's dynamic career.
Tom also was the driving force behind "The Good News" for KLBJ, and his gregarious presence cultivated quite the following. He also did a number of voiceovers for large corporations, and even played lead guitar in a rock n' roll band in Texas. In fact, his band – Talewind – won the Battle of the Bands at the Armadillo World Headquarters in Austin, TX! Throughout his adventures in music, Tom was well-known for his voice and his incredible talent in creating and executing TV and radio advertisements.
Tom Park has been an automotive spokesperson for over thirty years, and can claim over 2,000,000 cars sold! He is actively involved in companies like Tom Park Productions (in Oklahoma City, OK), Tom Park and Associates (in Austin, TX) and the Car Media Network (located in Dallas, TX). Tom has been happily married to his wife, Jenny Lou, for 38 years; they currently reside in Austin, TX and have two sons named Robert and Andrew.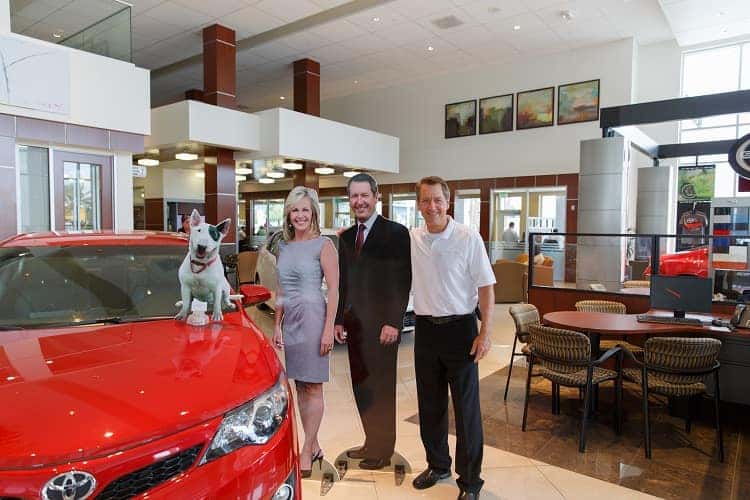 Visit Tom at Toyota of Orlando
At Toyota of Orlando, we consider ourselves incredibly lucky and blessed to have been able to work with Tom over the years. He is an incredibly dynamic and benevolent person and an integral part of our family. We look forward to many more years of working with him!