Practice safe driving around school buses
Back to school is just around the corner and while things definitely aren't typical, there are still some students heading back to campus. This means traffic may be a bit heavier during your daily commute and school buses will be out and about once more. Now is the perfect time to brush up on your safe driving skills for back to school driving, specifically for when it comes to school buses.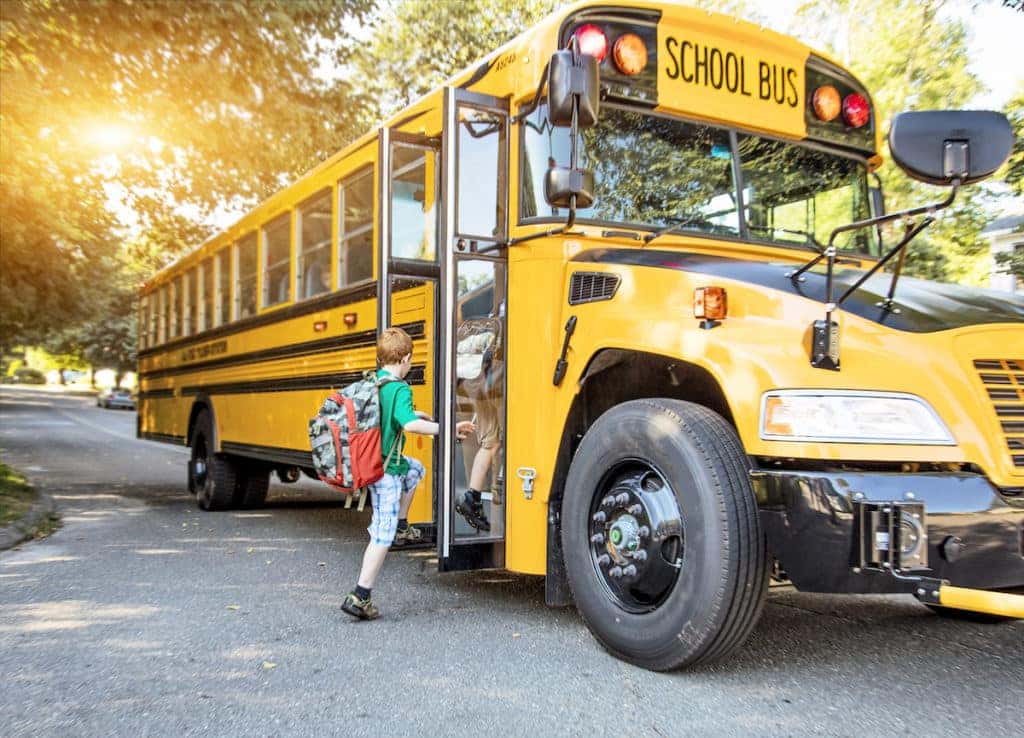 Do you know which safe driving habits to use around school buses?
There are specific laws you have to follow when you're driving around a school bus, even when you're not inside of a school zone. Plus, there are certain safe driving practices that you'll want to put into play to ensure your safety and the safety of those around you. Toyota of Orlando has all the tips you need – read on!
Tip #1: Don't follow a school bus too closely. You want to ensure you have plenty of space to bring your car to a stop since school buses make frequent stops to pick up and unload passengers. You should follow the two-second rule – once the bus passes a landmark (like a street sign or tree) you should pass it no sooner than two seconds later. Additionally, when the bus stops you should leave about 10 feet of space in between the front of your car and the back of the bus. That way kids have space to pass between if they need to.
Tip #2: Be ready to stop. School buses make frequent stops so you should keep your eyes on the road and be ready to come to a stop at a moment's notice. This means doing away with all distractions and focusing on safe driving and your surroundings.
Tip #3: Stay out of their blind spot. Stay out of the driver's blind spot – buses are big and in turn, have big blind spots. If you can't see their mirrors, they can't see you and you should wait to pass. Always pass on the left and never try to pass when the yellow lights are flashing, indicating a stop.
Tip #4: Know when you have to stop for the bus. Did you know it's against the law to pass the school bus when it's stopped? If you see the lights flashing, it's about to stop and you should also bring your Orlando Toyota to a stop even if you're not in the same lane as the bus. The only time you don't have to stop is if you're driving in the opposite direction and there's a double line in the middle of the road. If you're driving in the opposite direction and there's a raised barrier OR a paved median at least 5 feet wide in the middle of the road, you still have to stop when the bus stops.
Tip #5: Never pass on the right. You shouldn't pass on the right – this is where passengers load and unload. Always pass the bus on the left.
Toyota of Orlando has all the safe driving tips you need for back to school
Want more safe driving tips for back to school? Call Toyota of Orlando today at (407) 298-4500!