More Halloween safety tips from Toyota of Orlando
Halloween is just around the corner and while we've talked about safe driving practices and prepping your car for the spookiest night of the year, we haven't really touched on how to be safe while celebrating in general. Check out these simple Halloween safety tips to keep you and your little ghouls and ghosts safe on All Hallow's Eve!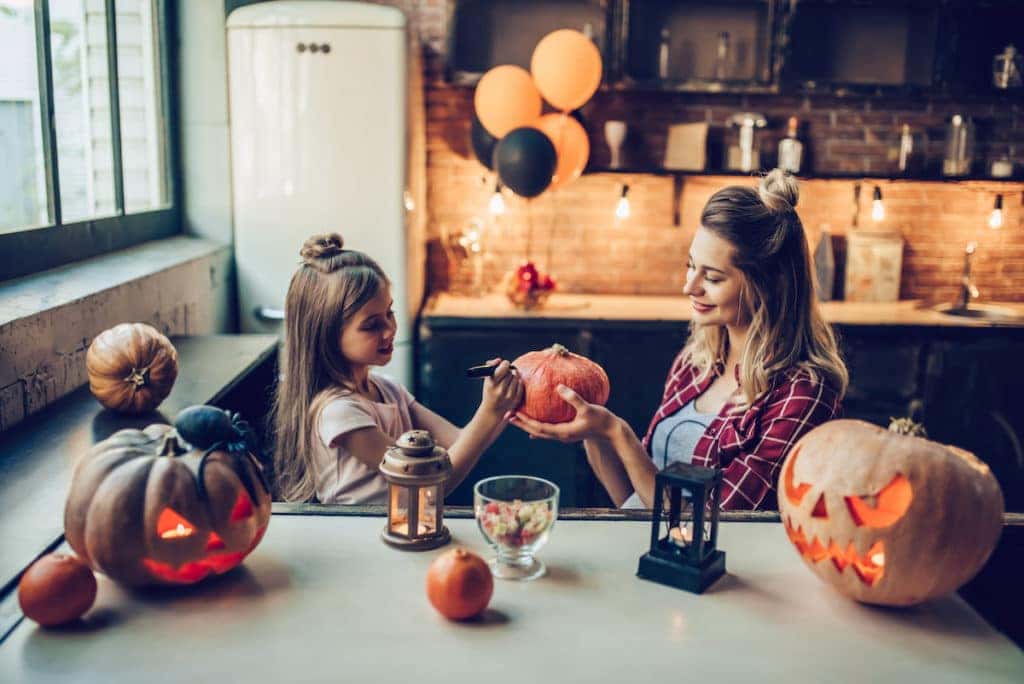 12 Halloween safety tips to use this year
Tip #1: Make sure you can be seen. If you're hitting the sidewalks to collect candy this Halloween, make sure you and your little monsters can be seen. If your costumes are dark colors, consider putting reflective tape on them or having everyone carry a glow stick or flashlight so drivers can easily see them crossing the street.
Tip #2: Stay on the sidewalks and crosswalks. Don't walk in the street, and don't walk in between parked cars. Trick-or-treaters should stay on the sidewalks at all times and use crosswalks to cross the street to stay out of the way of traffic and ensure that drivers see them.
Tip #3: Don't trick-or-treat alone. Any child under the age of 12 should be accompanied while an adult while trick-or-treating, and even after that, no one should trick-or-treat alone. Teach your teens to stick to the buddy system at all times while they're out celebrating.
Tip #4: Put away phones and don't even take AirPods with you. Put away phones, handheld games, and any other device that may distract your attention from your surroundings. Also, never wear headphones while trick-or-treating – you may not hear oncoming cars.
Tip #5: Consider face paint instead of masks. Masks are definitely spooky, but full face masks can sometimes impede vision, putting your little monster in a less-than-safe situation. Consider face paint to get the costume done instead.
Tip #6: Make sure your costume is the right size. Also, make sure your kids' costumes are the right size. Too-big costumes can cause tripping and falling, or get caught on things.
Tip #7: Don't eat candy until it's been checked. Make it a rule that no one can dig into the candy until it's been checked back at the house. Better safe than sorry, right?
Tip #8: Try to trick-or-treat in well-lit areas. This will make it easier to see the sidewalks and avoid obstacles, and also make it easier for drivers to see you when you're crossing the street.
Tip #9: Buy costumes, wigs, and accessories that are flame-resistant.
Tip #10: If you're carving up pumpkins on Halloween night, remember that while it's fine for kids to draw the faces and scoop out the seeds, they should let the adults do the actual carving parts.
Tip #11: If you're handing out candy, ensure that all pets are put safely away so they don't escape when you open the door.
Tip #12: Remind your kids that they should NEVER enter a stranger's home while trick-or-treating, nor should they let a stranger into yours while handing out candy.
Happy haunting from Toyota of Orlando!
From our Orlando Toyota family to yours, have a safe and happy Halloween!