6 safe driving tips for Halloween night
Halloween is just days away and whether you're hitting the road to find the best trick-or-treating spots or heading to a spooky celebration, safe driving is important. Not only are the roads busy, there are also a lot of drivers who choose to get behind the wheel while intoxicated. Toyota of Orlando is here with six spookily safe driving tips to keep you and your little monsters safe on Halloween night!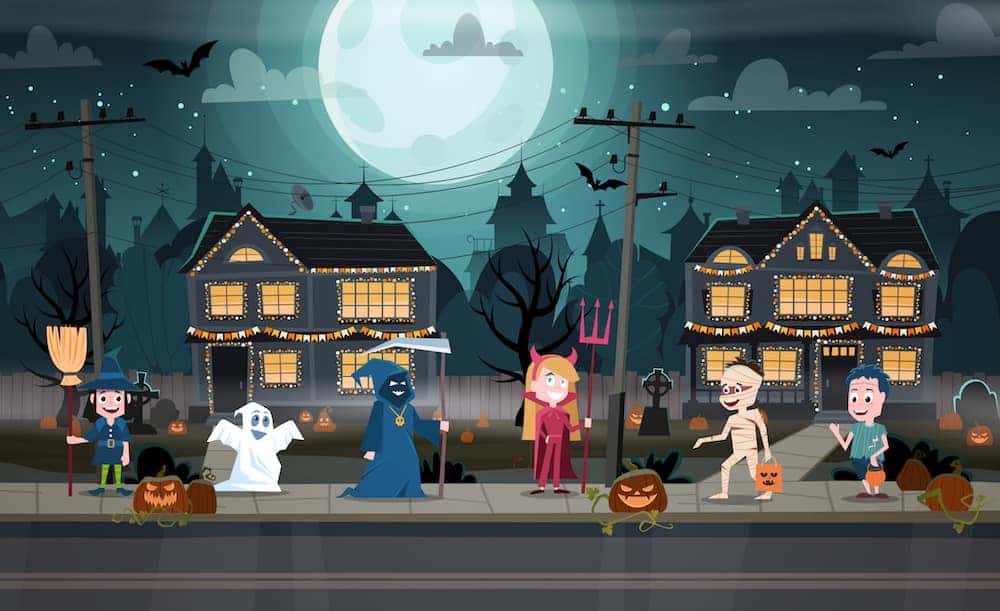 Read these safe driving tips before you scare up some fun this Halloween
Tip #1: Turn on your headlights. You should always use your headlights from dusk until dawn, but especially on Halloween night. Your headlights will allow you to see any little ghouls and ghosts that might cross your path better, allowing you to avoid an accident or a collision. Turn them on as soon as the sun starts to set.
Tip #2: Use defensive driving skills. These skills help you to avoid accidents rather than reacting to them as they happen. To use these safe driving skills, simply pay attention to the road. You should scan the road around you to keep an eye on other drivers, do away with distractions like phones, leave plenty of distance between you and other cars, and follow the rules of the road.
Tip #3: Double check crosswalks. Orlando is a busy city when it comes to trick-or-treating and scary celebrations, especially in suburban and urban areas like downtown. Always come to a complete stop at crosswalks and red lights and double check them before you pull through – pedestrian traffic will be a lot heavier on Halloween night and you need to be on the lookout for witches and werewolves in your path.
Tip #4: Report drunk drivers. If you see a drunk driver, don't try to stop them or chase them yourself. Instead, make note of their vehicle's make, model, color, any distinguishing characteristics (like stickers or accident damage), and the direction they're headed. Then call 911 and report them so the police can handle this scary situation safely.
Keep your little ghouls and ghosts safe on Halloween night
Tip #5: Never wear a costume that impedes your vision. You may have an awesome mask to rock at your Halloween party, but leave it off until you arrive. You should never drive with a mask, dark glasses, or anything else that prevents you from seeing clearly when you're behind the wheel. Similarly, make sure that you and your passengers can safely buckle your seatbelts around your costumes. If you can't, take them off for safe driving until you're ready to do the Monster Mash.
Tip #6: Let trick or treaters out in a safe spot. When you pull over to let your little monsters out for candy duty, be sure it's in a safe spot. Turn your hazards on so other drivers can see you and make sure everyone exits the vehicle on the curb side rather than step out into the road. Also, make sure you double check the road before you let them cross the street.
From our Orlando Toyota family to yours, have a safe and happy Halloween! We hope you scare up some spooktacular fun and don't forget – we'll be open all night with scary-good deals on new Toyotas!