10 Winter Driving Tips To Get You Through The Season
Winter is coming! Alright, maybe not to Floriday so much (hey, we get frost every now and then, OK?), but if you're heading up north to visit family and friends, try out a new winter sport, or see the sights, it's helpful to know how to handle driving in snow, ice, and sleet. Here are Toyota of Orlando's top winter driving tips to help you get where you're going even if the weather outside is frightful.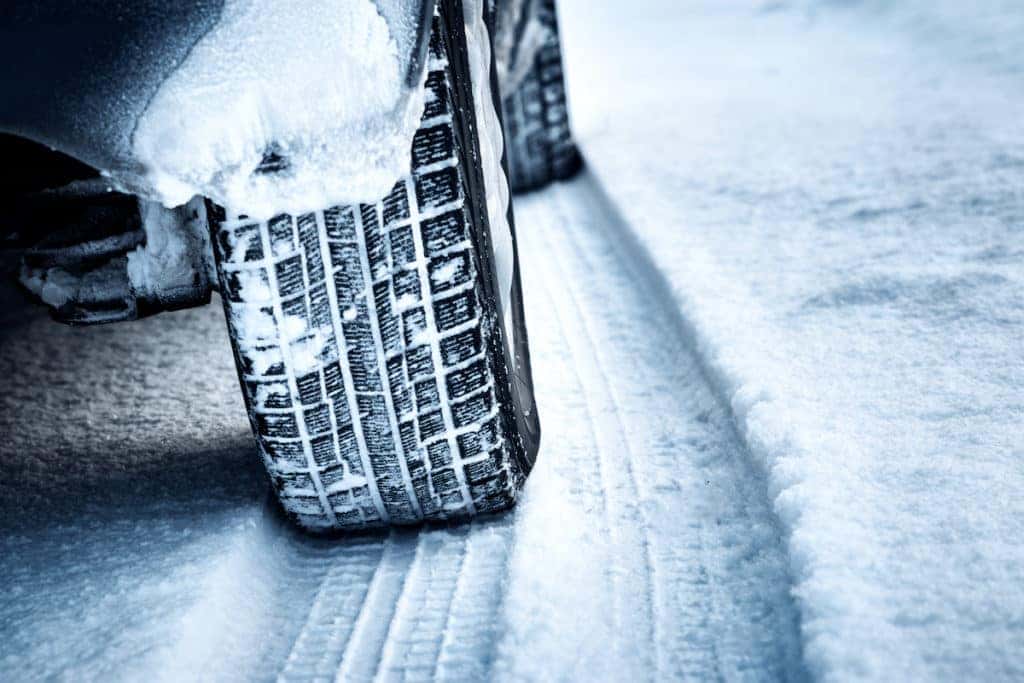 Winter driving tips you need to know before you head north
Tip #1: Make sure you have the right tires in the right condition. 
Here in Orlando, we use all-season tires without issue (because let's face it, we really only have one season – variations of summer). However, these tires tend to be slightly harder than winter tires (which are specialized for winter weather), which means they have less traction. If you're going to be spending a ton of time in snow, consider swapping out your tires. You should also check the traction on them before driving; the penny test should do the trick to ensure you have enough traction to grip slippery roads.
Tip #2: Don't use your defroster on high. 
You might be tempted to blast your car's defroster to clear the windshield and windows, but using it at full strength actually makes the air in your car colder, like you aren't cold enough already. Put it at 3/4 strength to clear the glass AND stay warm.
Tip #3: Leave enough space. 
Always leave plenty of space between your car and the car in front of you, especially when driving in winter weather. If the roads are slippery you'll want to leave EXTRA space in between your car and the car in front of you so if you have to brake suddenly and your tires slide, you don't slam into the back of them. Additionally, if you're too close to the car in front of your Orlando Toyota their tires will be spraying sand, salt, and snow onto your windshield, which makes it hard to see.
Tip #4: Be flexible and adjust your driving habits. 
You should always be prepared to adjust your driving habits according to the weather. Maybe on a sunny, dry day you hit 85 on the highway, but if the roads are slippery or the weather bad, slow it down and take extra precautions. You should slow down at least 10 mph the moment it starts snowing or sleeting.
Tip #5: Be prepared. 
Be prepared (you just sang that in Scar's voice) for anything in bad winter weather – bring a kit with you. Our Orlando Toyota experts recommend packing supplies in the trunk of your car, including:
A shovel
A flashlight and some batteries
Snacks and bottled water
Blankets
Kitty litter (for traction in slick situations)
A tire change kit
Gloves
A first-aid kit
Tip #6: Brake gently. 
When the roads are icy or covered in snow, you should NEVER slam on your brakes. Doing so can cause your car to immediately lose traction and slide out of control, leading to an accident. Press your brakes gently, give yourself plenty of time to stop, and be especially careful when taking turns.
Tip #7: Clear your windshield before driving. 
Cleaning snow and ice off the windshield is super annoying, we get it. But don't be tempted to quickly clear a peephole and hit the road. You need to clean your entire windshield, windows, and back window to ensure you have the best visibility possible.
Tip #8: Don't drive in bad weather unless you have to. 
If it's bad out, do you REALLY need to go to Target for more hot chocolate? Try to limit drive time in bad weather. Not only will you keep yourself safer, but also others. At least try to wait until the roads have been plowed and salted, and visibility is better.
Tip #9: Check all fluids under the hood. 
How are the fluids under your hood holding up to winter weather? Winter driving tips: check them to make sure you have the right ones and they won't freeze when the temperature drops. Toyota of Orlando's service center techs can help you choose the right ones for extreme cold!
Tip #10: Don't pass the snow plow. 
This is a freebie that you probably don't know because you're a Floridian – it's rude ah to pass the snow plow. Don't do it. (Plus, besides being asinine, you're also going to be driving into an unplowed road, which makes your drive time that much worse.)
Toyota of Orlando's techs can get your car ready for driving in the snow
Need help prepping your car for winter weather? Toyota of Orlando has your back not only with winter driving tips, but also the supplies you need to make it happen. Visit us today at 3575 Vineland Road, just off I-4 near the Millenia Mall. You can also call with questions or to schedule your appointment at (407) 298-0001!