What in the world is the Moose Test?
When you get behind the wheel of an Orlando Toyota, you know that you're in safe hands. Toyota does extensive safety testing for each and every one of its vehicles and on top of that, it's always conducting new research to create, design, and implement new safety technologies. In fact, Toyota even has a facility devoted entirely to safety research in Ann Arbor, Michigan – the Toyota Collaborative Safety Research Center. This institution spends countless hours researching, testing, and designing different features and technologies to keep you and your loved ones safe when you're behind the wheel. On top of that, all Toyotas undergo stringent testing for safety before they hit the road. Both the IIHS and NHTSA assign ratings to each vehicle to ensure it's meeting the standards it should for the safest performance possible.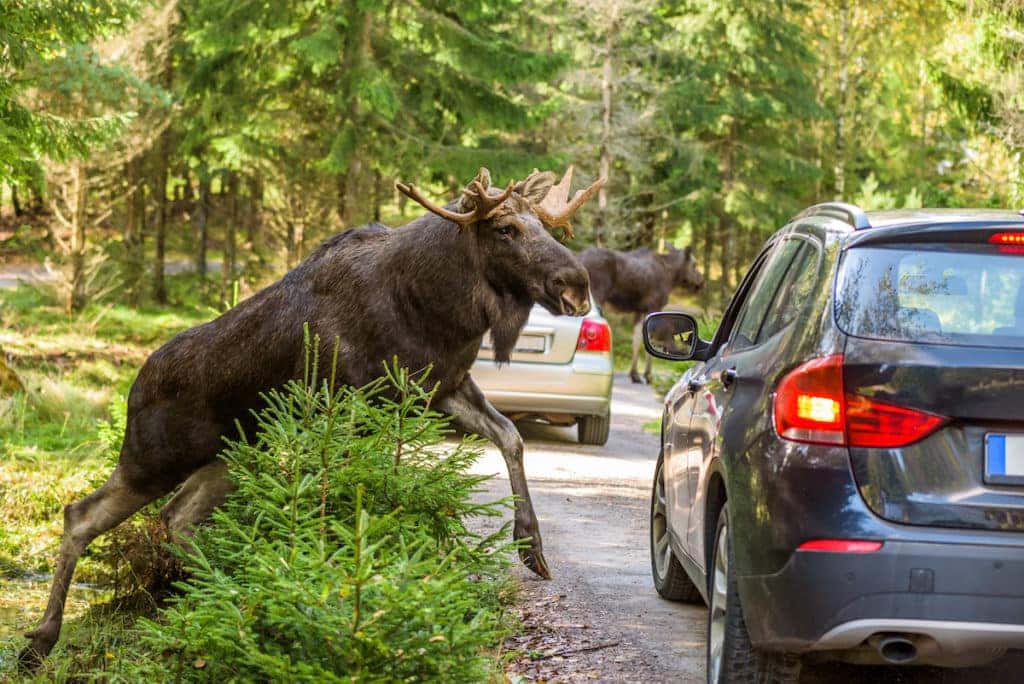 What exactly is the Moose Test?
However, one safety test that you may not have heard of yet is the Moose Test. This unique test isn't very commonly known and we're here to give you the details.
All of our Orlando Toyotas undergo testing for crashing and rollovers to see how they'll fare in those instances. The Moose Test, however, tests just how well your vehicle would fare if a large animal (like a moose) were to wander into the roadway as you're driving. Here are a few things to know about the Moose Test:
It's most commonly used in Sweden and it actually originates from there, having been created and put into use in the 1970s. (Apparently, they see a lot of wandering moose.)
Researchers set up an s-shaped pattern of orange cones on the road with a sudden left turn and a straight-away bookending the segment.
The test is designed to simulate an object suddenly crossing into your Orlando Toyota's path and obstructing the way forward. To avoid a collision, the driver has to swerve out of the way of the object and then regain control of their car to continue driving in a straight line.
The vehicles in this test typically travel at 40-50 mph.
The test isn't easy – a lot of vehicles don't pass it on the first go, leading automakers to reconsider the design and implementation of their safety systems, features, and technologies. However, the test is really only performed in Sweden – it's not often in North America that you'll have a moose pass in front of you on the open road.
And don't forget, some of the responsibility in this test AND in real-life situation lies with the driver. It's critical that whenever you're behind the wheel you're focused on driving and driving alone. This means no distractions, no taking your hands off the wheel, and no taking your eyes off the road. It also means implementing your best defensive driving skills so you can react to a situation BEFORE an accident occurs, rather than reacting to an accident as it's happening.
Have questions about Toyota safety features or the Moose Test? Toyota of Orlando – as always – has answers. Visit us at 3575 Vineland Road or call us at (407) 298-4500 today!