Toyota News Updates: GR GT3 concept car, Tundra Capstone, classic Toyota parts and more
Happy Friday! It's another week and another round-up of the latest Toyota news. From the new Tundra Capstone model to an all-new Toyota concept that looks markedly like the Batmobile, Toyota of Orlando has all the info you need when it comes to the world of automotive. Let's jump into it!
The latest new Toyota news at your fingertips
Toyota Tundra Capstone model offers luxury trim-level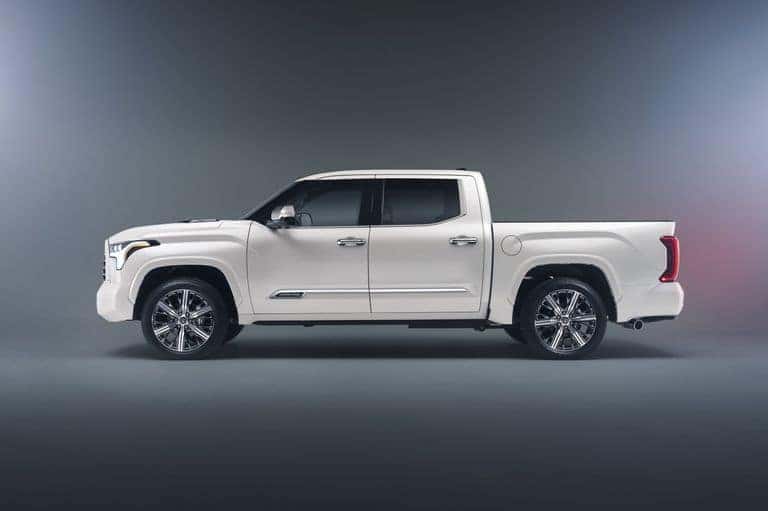 Everyone knows by now (or they should) that the 2022 Toyota Tundra has been completely redesigned inside, out, and under the hood, offering a brand new look, updated tech, and a one-of-a-kind performance. However, a new trim-level was just unveiled – the Toyota Tundra Capstone. This luxury trim offers features like:
Power running boards
An automatic bed step
Plush leather seating on the interior
A panoramic moonroof
22″ chrome wheels and chrome accents
A 12″ color head-up display
And it'll be available exclusively on the iForce Max Hybrid drivetrain. Expect to see it at our Orlando Toyota dealership sometime this spring!
New Toyota GR GT3 concept car revealed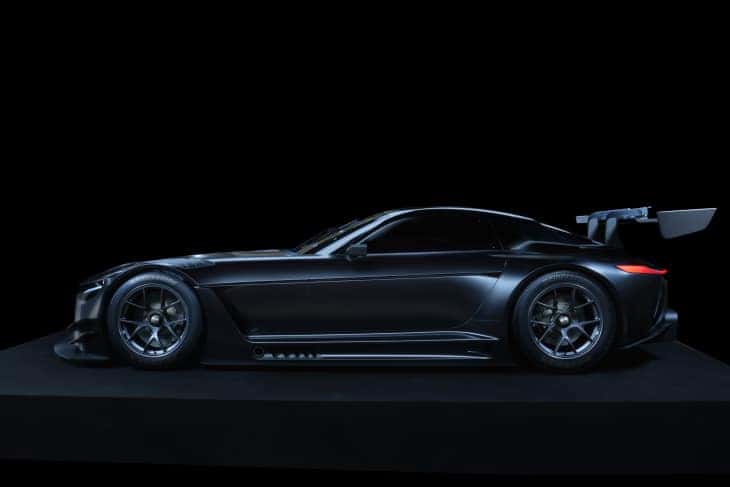 If you're a fan of the Batmobile, then you should start praying now that this new Toyota concept actually hits a dealership near you. Toyota Gazoo Racing released the Toyota GR GT3 concept car during a digital presentation and we're getting major Bruce Wayne vibes. We literally have no details about it other than the fact that it'll be on display in-person at the Tokyo Auto Salon in Makuhari Messe exhibition hall throughout this weekend. We'll keep you posted as we learn more – follow us on social for updates.
Toyota plans to expand classic parts catalog 
TGR – Toyota Gazoo Racing – is killing it this week. Not only did they release a killer new concept sports car, but they also announced that they're expanding their classic parts catalog for all those classic Toyota enthusiasts out there. The Heritage Parts Catalog will now include parts for five models – the 40 Series Land Cruiser, 2000GT, A70 Series Supra, A80 Series Supra, and the AE86 Corolla. Parts will range from everything from clutches and driveshafts all the way down to badging. If you're looking for a sign it's time to start that classic Toyota restoration, this is it!
Refurbed cars: A thing of the future? 
Have you ever bought a refurbished phone or a refurbished computer? Basically, refurbishing is when a company takes a used product, restores it to "like new" condition, attaches a warranty, and sells it again. It's a great way to reduce waste and also give consumers a more affordable option. Apple is famous for its refurb options, and rumor has it that Toyota is going to follow in the tech giant's footsteps and start refurbishing used cars to sell to consumers. This program is supposed to kick off in the U.K. and will consist of Toyota taking back used cars after a lease, restoring them to like-new condition, and then re-selling or re-leasing them again over a 10-year cycle. Honestly, it reduces so much waste – we're here for it.
Follow Toyota of Orlando on social media for updates
Want more Toyota news? Follow Toyota of Orlando on social media OR call us for updates. We're open seven days a week at (407) 298-4500!