How to transport a Christmas tree: Toyota of Orlando tips
Christmas Eve is a week away (how did that happen so fast?). That means it's time to deck the halls – past time, really – and if you haven't already brought home a Christmas tree, now would be the time to do it. However, it's not like picking up the groceries; to get your tree home safely and in good condition, there are a few tips you should know. And luckily, your favorite Orlando Toyota dealership is here to explain them.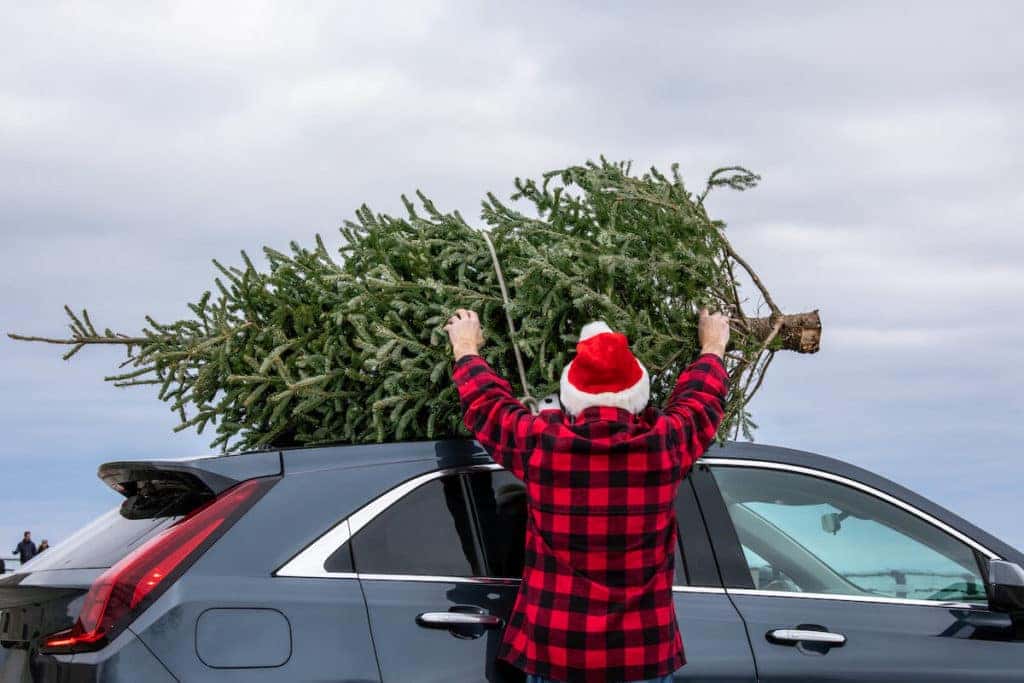 Six tips to transport a Christmas tree
Tip #1: Plan ahead. Before you go all Buddy the Elf, make sure you know how you're going to get your tree home. Do you have a truck with a bed to use, or will you attach it to the roof of your car? Planning ahead will save you time, stress, and money when it's time to transport your Christmas tree.
Tip #2: Keep an eye on the weather. Make sure the weather is good when you pick a day to transport your Christmas tree. It won't hurt it to drive it through the rain, but it'll definitely leave it wet and you'll have to try and dry it out before you can bring it inside of the house. And driving a Christmas tree through high winds is never a good idea, FYI.
Tip #3: Make sure the tree is somehow wrapped. Most Christmas trees will be wrapped up in netting so you can easily get it home in one piece (make sure you cut that netting up after you're done with it, too #savethewildlife). However, it's always smart to have a big blanket on hand just in case you aren't provided with netting. You can roll the tree up in the blanket to protect both the tree itself and the bed or top of your Orlando Toyota from scratches and sap.
Tip #4: Use those roof racks. Do you have roof racks on your Orlando Toyota? If so, put them to use and attach your Christmas tree to them to make it simple to get home. If you don't, you're going to have to tie the tree directly to the roof of your car. Open the car doors and loop your rope or twine through that way to get a firm tie-down (and also so you don't tie the doors shut LOL). You'll want to tie down the tree at three points – the top, middle, and bottom. And make sure you have the trunk of the tree at the front of your car – this will help prevent wind damage to the tree's branches as you drive.
Tip #5: If you're using the bed of a truck, secure the tree. If you're lucky enough to have a Toyota of Orlando truck at your disposal, you can simply place the tree in the bed of it. However, you should still use the tie-down points to secure it down to the bed just in case a gust of wind catches it on the way home.
Tip #6: Take your time. Drive slow, especially if your Christmas tree is on the roof. Don't speed and be sure to take turns slowly and avoid slamming on the brakes.
Merry Christmas from Toyota of Orlando!
Questions? Need supplies to transport a Christmas tree? Toyota of Orlando is your go-to. Call us today at (407) 298-4500 or stop by and see us at 3575 Vineland Road, just off I-4 near the Millenia Mall!