Toyota of Orlando's tips: How to pack a car
Are you thinking about hitting the road this summer? July 4th is coming up fast and Labor Day Weekend isn't far behind. Plus, it's summer and the perfect time to hit the highway is when the kids are out of school. Toyota of Orlando is here to help you with one of the most tedious parts of a road trip – packing the car. We've got tips on how to safely and efficiently pack your ride so you can get to the fun parts of your summer vacation.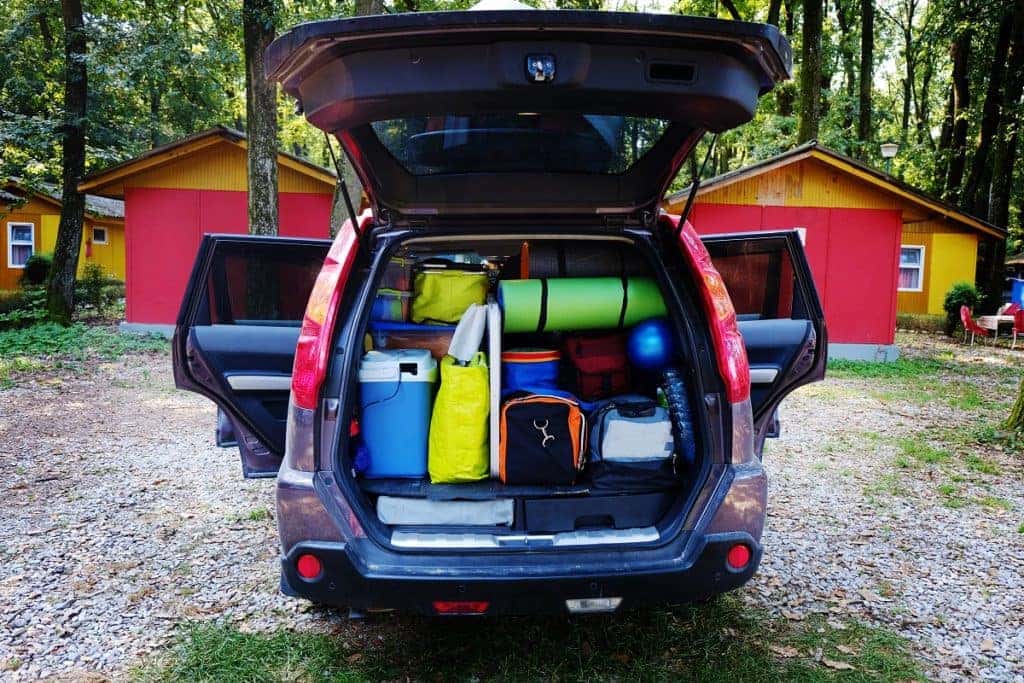 Do you know how to pack a car?
Tip #1: Put the heavy stuff on the bottom. 
When you pack a car, you want to put all heavy items in the cargo area of your car and obviously, stack them on the bottom of the pile so they don't smash anything else (put fragile items somewhere else or at least on the top of the pile). Also, be sure to put the heavy items toward the center of the vehicle to keep weight distributed equally when you pack a car. Always avoid putting heavy items in the roof racks of your car; this throws off your vehicle's center of gravity and can up your chances of the car tipping or rolling over in an accident.
Tip #2: Pack separate bags.
It's a lot to pack a car with separate bags, we know. But packing special bags can save you a lot of time and money! First, you should pack a bag that has your road trip necessities in it. This means snacks, drinks, chargers, maps, and anything you need to keep you and the kids occupied. Also, don't forget to pack a first aid kit and any medications you need to have on hand. You should pack one of these bags for your four-legged friends, too. Second, you should pack an overnight bag if you're planning to stop and stay in a hotel during the course of your road trip. Pack this bag with the essentials, including changes of clothing, toiletries, etc.. Put it at the top of your luggage so when you stop, you can easily grab it and take it into the hotel without having to lug ALL your luggage.
Tip #3: Keep your field of vision clear. 
It's tempting to stack luggage to the ceiling of your car in order to maximize space when you pack a car… don't give into the temptation. This impedes your field of vision and is very dangerous (and you can actually get into trouble for doing it, too). Be sure to leave a clear field so you can properly use your rearview mirror and check your blind spots.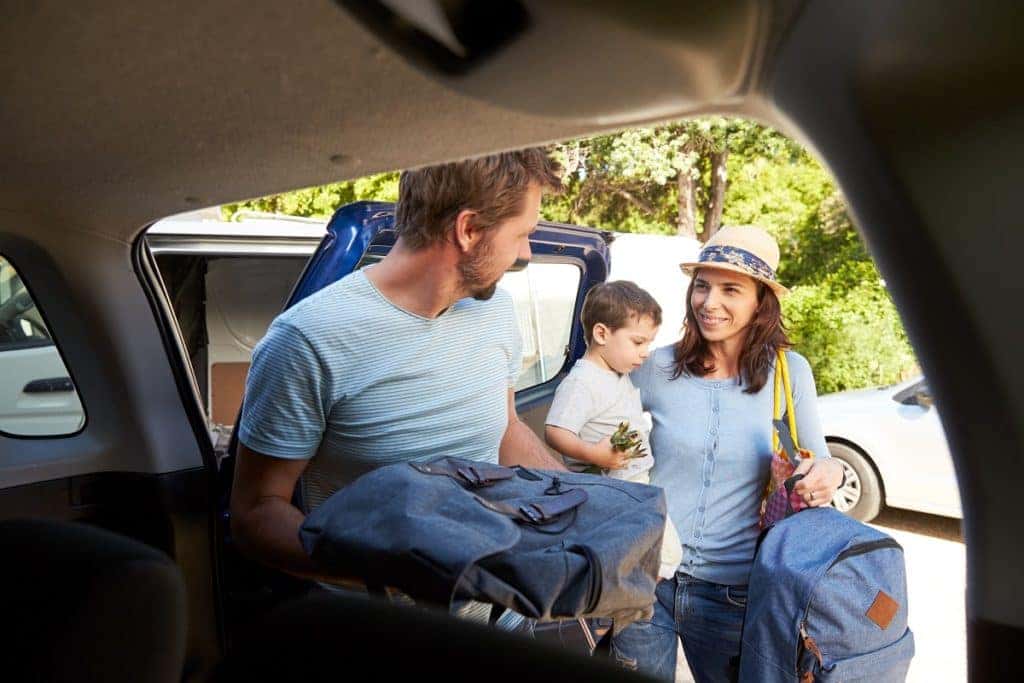 Use these Orlando Toyota tips to pack a car with ease
Tip #4: Check the specs if you're towing or hauling. 
If you're going to be using roof racks or towing something behind you, be sure your car can handle the weight. Our Orlando Toyota sales specialists can help you figure out the specs or you can check your owner's manual. Also make sure you've installed the racks or tow hitch properly so you can get to your final destination safely – our Orlando auto service team can help you with that!
Want to make sure your car is ready to hit the road before you leave? Visit the Toyota of Orlando auto service center to check  your tires, brakes, headlights, wipers, battery, and fluids! We're open seven days a week at (407) 298-0001.