How to care for leather car seats: Toyota of Orlando's tips
Does your new Orlando Toyota have leather seats on the interior? Leather car seats are the epitome of luxury, but they do require a fair amount of care if you want to keep them in like-new condition. This is especially true in Central Florida where we see intense heat and a lot of sunshine. Toyota of Orlando's auto maintenance experts are here with tips to help you care for your leather car seats and keep them in the best shape possible.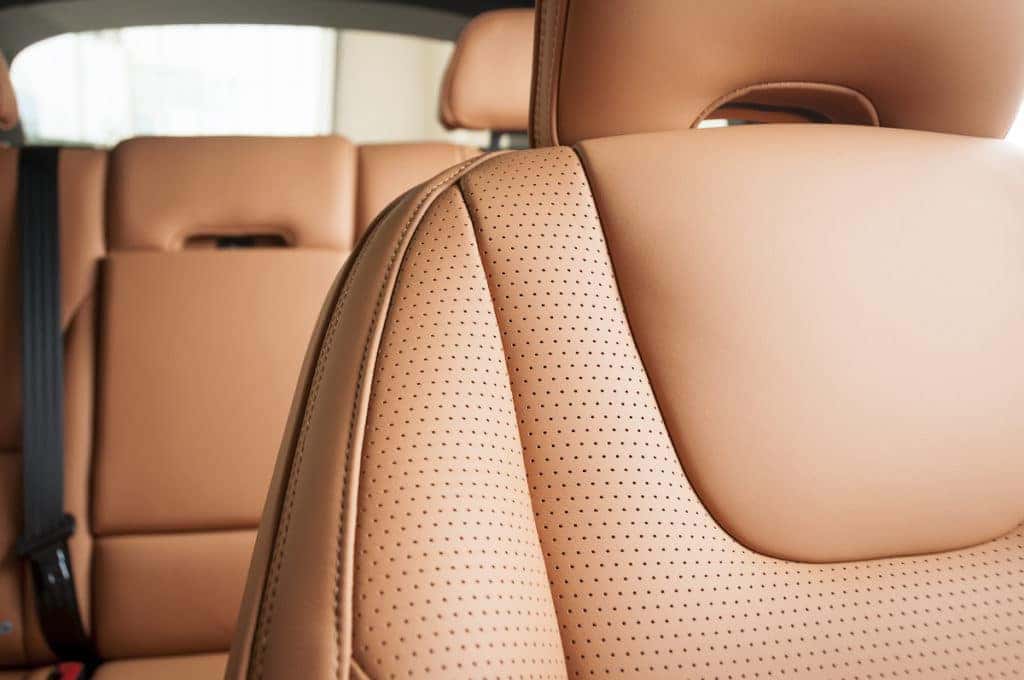 Learn how to care for leather car seats
Leather car seats are beautiful, but they do stain, tear, and crack if they're not cared for. They can also acquire a coat of grime and further, bacteria if you're not cleaning them regularly.
Tip #1: Vacuum your car first. You should always vacuum your Orlando Toyota out before trying to clean the leather parts of it. This will get rid of sand, dirt, debris, and other material that can be abrasive and cause scratches or even small tears in the leather as you clean. (Kind of like how you need to rinse your car and use a clean sponge before soaping up the exterior – sand can cause damage to paint, as well.)
Tip #2: Only use leather cleaner. Once you've vacuumed out your car, it's time to clean the leather car seats. Be sure to ONLY use a cleaner that's formulated for leather – our Toyota of Orlando parts store can help you find the right one for your vehicle. Here are a few tips for this part of the process:
You want to avoid cleaners with bleach or ammonia in them, both of which can damage the leather.
Don't apply the cleaner directly to the seats. You should spray it onto a clean, soft microfiber cloth so the cloth gets damp, but not soaking wet.
You can make your own cleaner if you want to avoid commercial products. Just mix five parts warm water with one part Castile soap (it's a vegetable oil-based soap) and put in a spray bottle.
Use the microfiber cloth to clean your seats and gently scrub any problem areas; don't be afraid to use a little elbow grease. Don't get the leather too wet, though. Wet leather takes a LONG time to dry and can actually get moldy if it doesn't dry properly. You should let your seats dry thoroughly before moving on to the next step in the process.
Tip #3: Apply leather conditioner. Next, you'll want to apply a leather conditioner to your leather car seats. This is especially critical here in Orlando with the heat and strong sun we experience almost every day. Leather conditioner will keep your car seats supple and help prevent cracking and rips, and also forms a sort of top coat to ward off stains and dirt (think of it as similar to how a car wax protects your car's paint). Again, use a microfiber cloth to apply it to the seats and don't apply too much; you should let the seats dry for 4-6 hours afterward so the conditioner can really soak in.
Here are a handful of other tips to keep in mind when it comes to leather car seats:
Don't let stains sit – treat them immediately to prevent them from setting in and becoming impossible to remove.
Before you try a new leather cleaner or conditioner, do a spot check somewhere inconspicuous to make the leather doesn't react badly.
Condition your leather car seats once a month as a habit to keep them in top shape.
Work in small sections when you clean and condition.
Always use clean microfiber cloths – other fabrics or materials could damage your seats.
Cleaning solutions and conditioners that are non-toxic or natural are your best bets; they're less likely to cause damage to the leather.
Protect your car from the sun if you have leather car seats. Our Toyota of Orlando parts store recommends tinting your windows and investing in a quality sunshade for the windshield.
Shop for car care supplies at Toyota of Orlando
Need more tips on caring for leather car seats or want to shop for supplies? Call Toyota of Orlando today at (407) 298-0001 or stop by. Our Orlando Toyota parts store is located at the dealership at 3575 Vineland Road, just off I-4 near the Millenia Mall.