Car care tips to protect your car's backseat from pets
Do you like to take your four-legged friends along with you when you hit the road? You're not the only one – According to the American Automobile Association, over 80% of dog owners drive with their pets in the car. And there are 43 million households with pets in the US, so you do the math.
However, having your dog in the backseat (because remember, they should never be in the front seat – it's extremely dangerous) can do a number on your car's interior, especially if you have SofTex or leather trim. Toyota of Orlando's parts store is here with car care tips on how to protect your car's interior from pets and keep your vehicle's value high for the long run.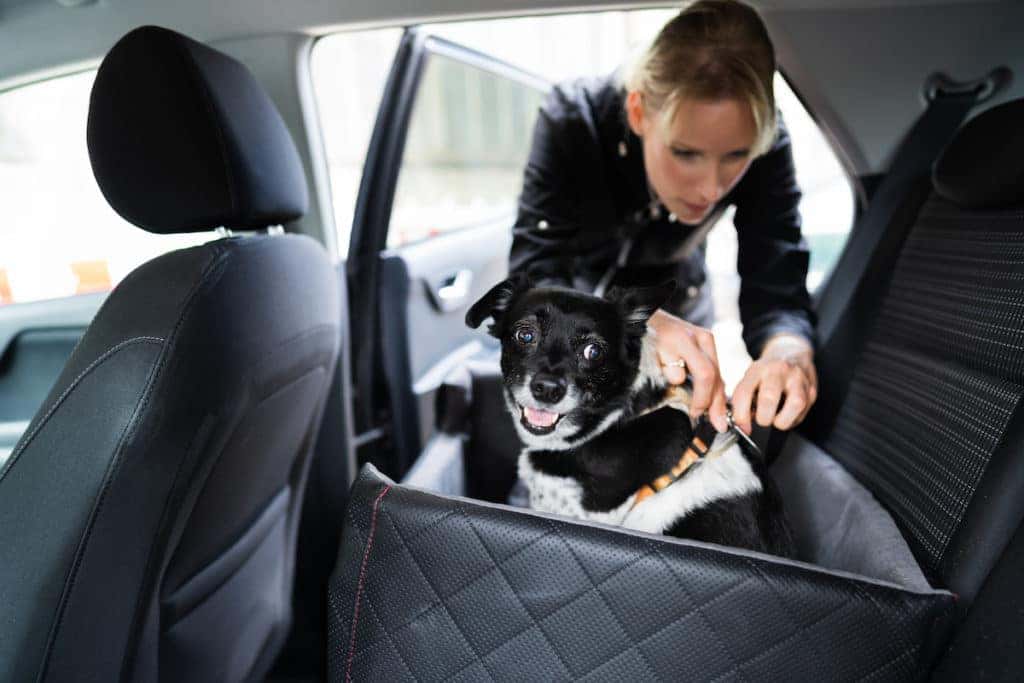 Car care tips for driving with dogs
Tip #1: Invest in a backseat hammock or seat covers. An easy solution to protecting your backseat is to invest in a hammock for it. These special piece of fabric basically hooks to the driver and front passenger seats and the backseat to create a space for your dog. Not only will it prevent them from crawling into the front seat when you're not paying attention, but it'll also protect your Softex or leather seats from their nails AND keep dog hair to a minimum – you can just pull it out and brush it off. And one more bonus? Most of them are waterproof in case of accidents.
Tip #2: Purchase door protectors. Your seats aren't the only part of your Orlando Toyota's backseat that you'll need to protect if you have a four-legged friend back there. Believe it or not, you can also buy door protectors. Before you scoff, think about it – your dog will likely get excited and want to put its front paws up on the door so they can see better out the window, leaving scratches on the trim and plastic. These protectors prevent that from happening.
Tip #3: Buy a cover for the cargo area of your Orlando Toyota. If you put your pets in the cargo area of your car, they can also do damage back there. Buy a cargo area cover that will protect not only the floor but also the plastic sides of your cargo space to prevent unsightly scratches and other damage.
Tip #4: Consider a booster seat for them. Did you know that there are actually booster seats for dogs? And not only that, most of them allow for you to harness your dog in with a seatbelt. This is an extremely way to transport your dog – if you get into an accident, they won't become a projectile or be ejected from the car. Additionally, keeping them in their booster seat will prevent them from ruining the sides or seats of your car with their nails.
Tip #5: Keep their nails trimmed. Another way to better protect your car's interior from pets is to keep your dog's nails trimmed short. The longer they are, the more they'll scratch things up. Get your pet nail trims regularly and also, getting them groomed on the regular will help prevent so much hair from ending up in your backseat.
Shop pet car care accessories at Toyota of Orlando today
Need to shop car care accessories to protect your car from your pets? Call Toyota of Orlando today at (407) 298-0001 or stop by and see us at 3575 Vineland Road, just off I-4 near the Millenia Mall. We're open seven days a week!