How to detail your car: A step-by-step guide
Detailing your car is an exceptionally important part of maintaining a vehicle. Some people think it's all about oil changes and tire rotations and tune-ups, but washing, waxing, and cleaning out your car's interior are equally as important. Detailing your car on a regular basis keeps it looking like a new vehicle and in turn, keeps its resale value high so you can get more money when you sell it or trade it in down the road at Toyota of Orlando.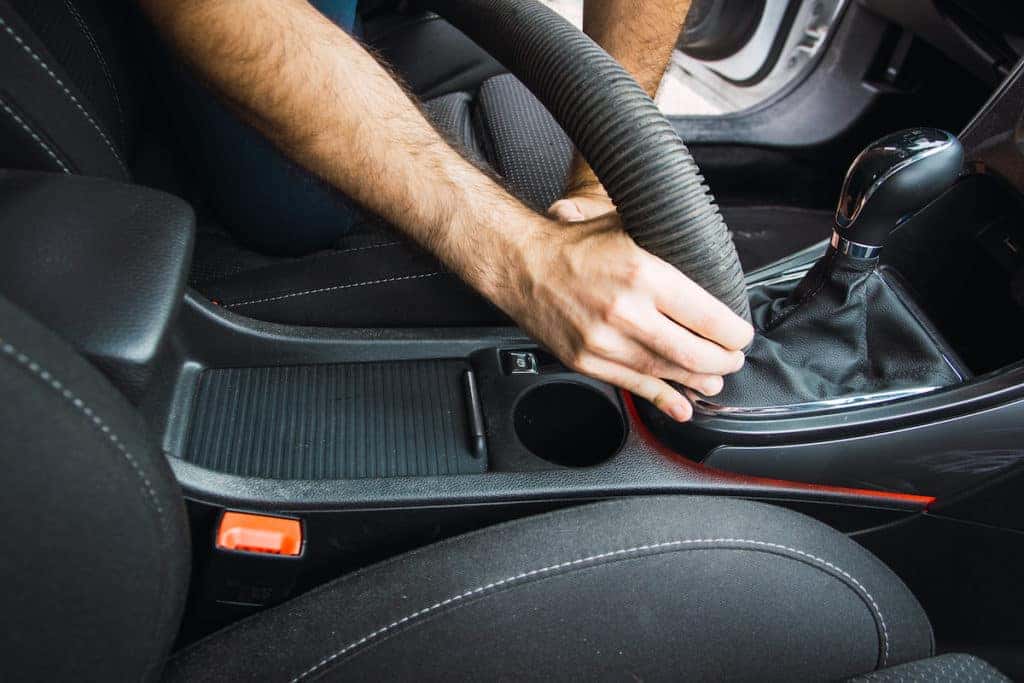 5 steps for detailing your car
However, detailing your car is a little more… well, detailed… than just washing it and vacuuming out the interior. Check out our Orlando Toyota step-by-step guide for detailing your car so you can keep it in top shape for years to come.
1. Wash your car
When you wash your car, be sure to take the time to do it properly. You should have a fresh sponge and soap that's specifically designed for vehicles so it doesn't damage your car's paint. Rinse your vehicle, soap it up, and then rinse again. If you drop the sponge, be sure to get a new one – sand or dirt on the sponge can cause tiny scratches in your paint. And be sure to hand dry with a microfiber towel and squeegee the windows and windshield if you want to avoid water spots on your vehicle.
2. Wax your car
Wax is an important part of detailing your car because it protects the paint from moisture, sunlight, and road debris. It also keeps your ride looking shiny and new. Choose a mid-quality wax – you don't want to buy something super cheap, but you also don't need to break the bank. Our Orlando Toyota parts specialists can help you choose the right one for your needs. Be sure to wax in the shade; apply a generous coat to your entire car, avoiding plastic and glass parts. Then use a clean microfiber cloth to rub the wax off in circular motions.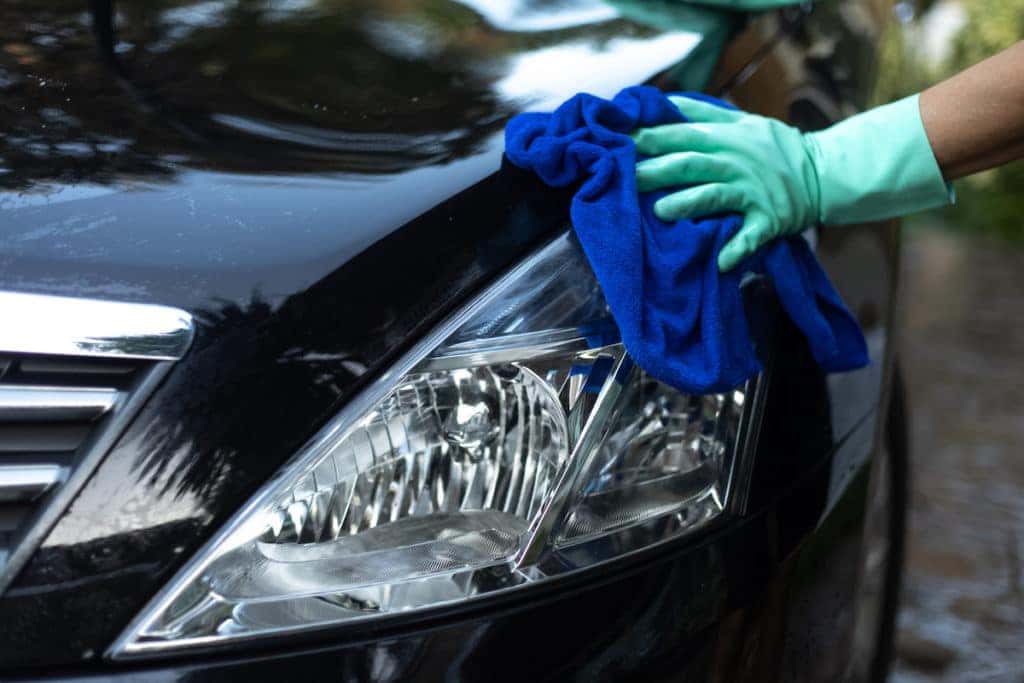 3. Scrub your wheels 
Oftentimes people forget to clean the wheels on their car, but they're one of the dirtiest parts! Road dust and grime can have them looking less-than-new, so don't forget about them when detailing your car. You can use automotive soap, water, and a scrub brush to clean them up. While you're down there, spray some tire shine on your tires to get them looking brand-new, too.
4. Clean the windows and windshield 
No one wants to stair at cat footprints on the windshield or finger streaks on the windows. Take the time to clean your windshield and windows, but be sure to use the right type of cleaner. Using a cleaner that's not formulated for cars can damage your vehicle's tint or glass. Ask our Orlando Toyota parts store which cleaner is appropriate for your car.
5. Wipe down and vacuum the interior 
Now that the exterior is sparkling, it's time to tackle the interior. When detailing your car you'll want to ensure that you not only vacuum the floor and seats (and be sure to remove the floor mats and vacuum those, too), but also the trunk or cargo area. You should also wipe down all leather, plastic, or vinyl surfaces with the appropriate cleaners to keep them clean and moisturized. Clean out your car's A/C vents with a small paintbrush, and get into those nooks and crannies with a can of compressed air or a slim vacuum attachment. Be sure to empty out any trash in your car and wipe down the cupholders.
Shop for detailing supplies at Toyota of Orlando
Need supplies? Toyota of Orlando has got you covered. Come check out our parts store! It's fully stocked with all the supplies you need for detailing your car. And we're open seven days a week – visit our Orlando Toyota parts store today at 3575 Vineland Road, just off I-4 across from the Millenia Mall.