Back to school driving: A refresher course
Another school year has arrived and back to school time is upon us! Whether you're a student, the parent of a student who's got chauffeur duty, or just another driver out on the road, you're going to encounter changes to your driving landscape when back to school actually hits. There are more cars, active school zones, a ton more pedestrians, and school buses to contend with, all of which can throw a wrench into your daily commute. Toyota of Orlando is here to help – brush up on your back to school driving safety with these quick tips.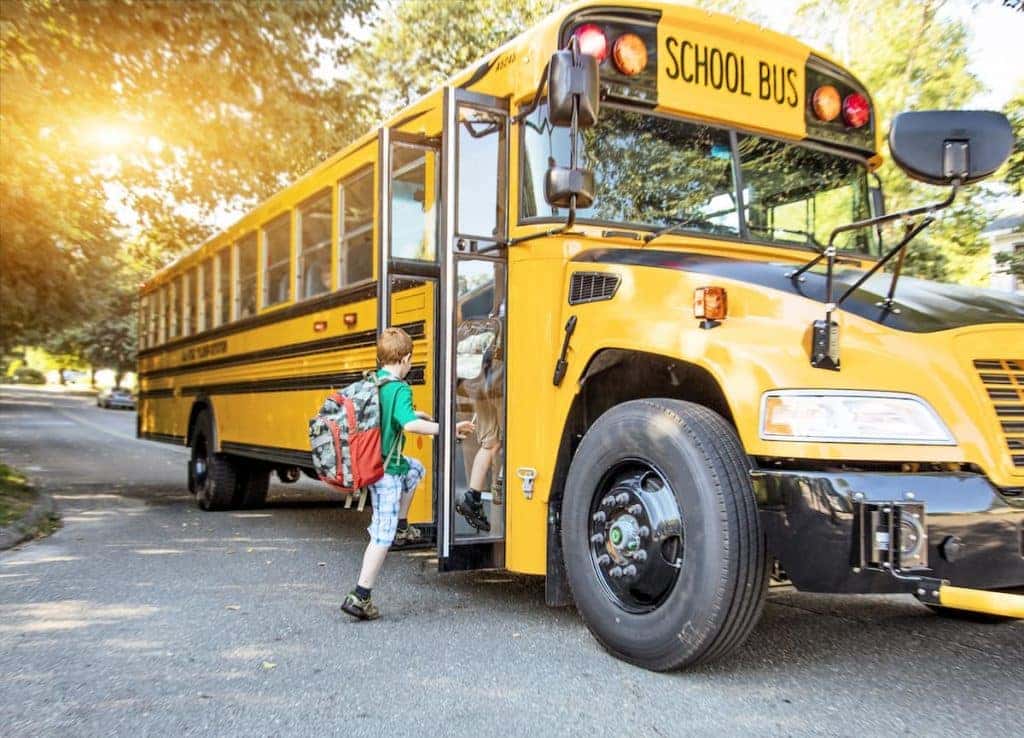 Toyota of Orlando's refresher course for driving safety during back to school
School zones: School zones are busy with cars, pedestrians, and buses and are active twice a day, five days a week. Here are some back to school driving safety tips for these areas:
Slow down – the speed will be lower
Come to complete stops at stop signs and stop lights
Pay attention to the road and the sidewalks, looking out for pedestrians
Be ready to stop at a moment's notice in case someone walks in front of your car
Pay attention to road signs and watch out for crossing guards directing traffic
Pedestrians: There will be quite a few more pedestrians out and about during your commute in back to school time, especially in suburban areas and around schools. Here are some driving safety tips for this aspect:
Never take your hands off the wheel or your eyes off the road – don't engage in distracted driving, and put your phone away
Stop fully and look both ways before pulling through stop signs
Always yield to pedestrians and bicyclists
Don't block crosswalks while waiting at a light or stop sign
School buses: You'll need to follow special driving safety rules when around school buses – here's a brief summary:
Never follow a school bus too closely – they stop often and sometimes unexpectedly.
Stay out of their blind spot; if you can't see their side mirrors, they can't see you.
When the stop signs come out and flashers come on, you need to stop. You're not allowed to pass a stopped school bus on EITHER side of the road unless there is a major median dividing the road and you're on the other side of it.
You should also not pass a school bus on the right – kids may have just unloaded and could still be in the street.
Be ready to stop, and often.
Traffic: There's going to be a lot more traffic on the road during back to school. Here are some driving safety tips to help you tackle your commute:
Leave yourself extra time until you can figure out just how much busier your route is going to be.
Don't speed or drive aggressively – you're just going to end up being in an accident.
Check your navigation before you leave the house to see if there are any delays on your route and if there are, look for an alternate route.
Think about carpooling – it'll save time, money, and miles on your car.
Call Toyota of Orlando today for more tips
Need more tips for back to school safe driving or want to do it in a safe new Toyota that's carpool ready? Call Toyota of Orlando today – we're open seven days a week at (407) 298-4500 and we're conveniently located just off I-4 across from the Millenia Mall.