Be a better defensive driver with the right car maintenance
Everyone wants to be a better defensive driver. This skill, after all, can help prevent accidents and collisions from ever happening (rather than you reacting to an accident or collision WHILE it's happening, ending up with damage to your car and possible injury to you and your passengers). It's an important driving habit to cultivate, but even your driving can only go so far. In order to be the best defensive driver possible, you need to make sure that your car is up for the job. Toyota of Orlando's service center techs are here with tips – consider scheduling these four types of car maintenance to take the safety of your drive time up a notch.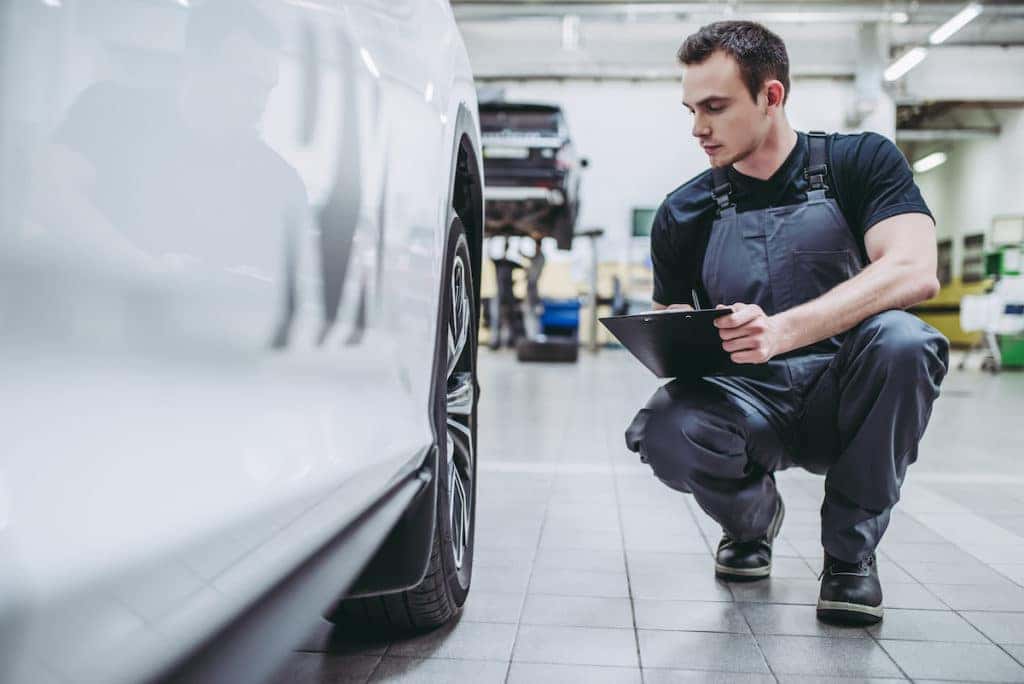 What car care can make you a better defensive driver?
#1: Tire rotations and inspections. 
In order to be a good defensive driver, you need tires that you can depend on. This means they need to be filled to the proper PSI and have enough traction to sufficiently grip the road, even in slick conditions like rain, ice, or snow. You also want them to be in good physical condition so you're not prone to a blowout. That's why our techs at Toyota of Orlando highly recommend getting on a car care schedule for your tires. You'll want to check the PSI regularly, as well as get tire rotations and inspections as needed.
#2: Headlight checks. 
You need your headlights to light your way, but did you know you also need them to make yourself more visible to other drivers? Your headlights should be turned on in the rain and snow as well as from dusk to dawn to make you a better defensive driver. Let our techs check them out – they can replace burnt-out bulbs and broken casings, as well as offer headlight restoration if your lights are looking a little hazy from age.
#3: Brake service. 
You ALWAYS want to be able to bring your car to a safe and efficient stop (whether you're trying to improve your defensive driver skills or not). That's why it's so important to schedule routine brake service at Toyota of Orlando! Our techs will gladly inspect your entire brake system, replace worn-out brake pads, fix or replace worn rotors, add brake fluid, and take care of any other maintenance or repairs you need to keep your brakes in the best shape possible.
#4: Wiper replacement. 
Your windshield wipers are essential for ensuring you have a clear field of vision even in the worst of weather, but they do wear out. Part of being a responsible driver is ensuring that you replace them as needed. Our Orlando auto service techs are happy to inspect them for you and let you know when you're due for a new set; then you can shop in our parts store for the right pair for your budget AND drive time needs.
Schedule your car maintenance at Toyota of Orlando
Ready to improve your defensive driver skills? Call Toyota of Orlando today at (407) 298-0001 to schedule your test drive, or stop by to talk to one of our techs at 3575 Vineland Road, just off I-4 near the Millenia Mall.