Which car repairs should you leave to the professionals?
When it comes to car repairs, some people like a DIY approach. They get satisfaction out of fixing their vehicles with their own hands in the comfort of their garage, and we get it. However, some car repairs are just better left to the professionals for a multitude of reasons. Our Orlando auto service techs are here to explain in depth when you should seek expertise at our Toyota Service Center instead of tackling repairs at home.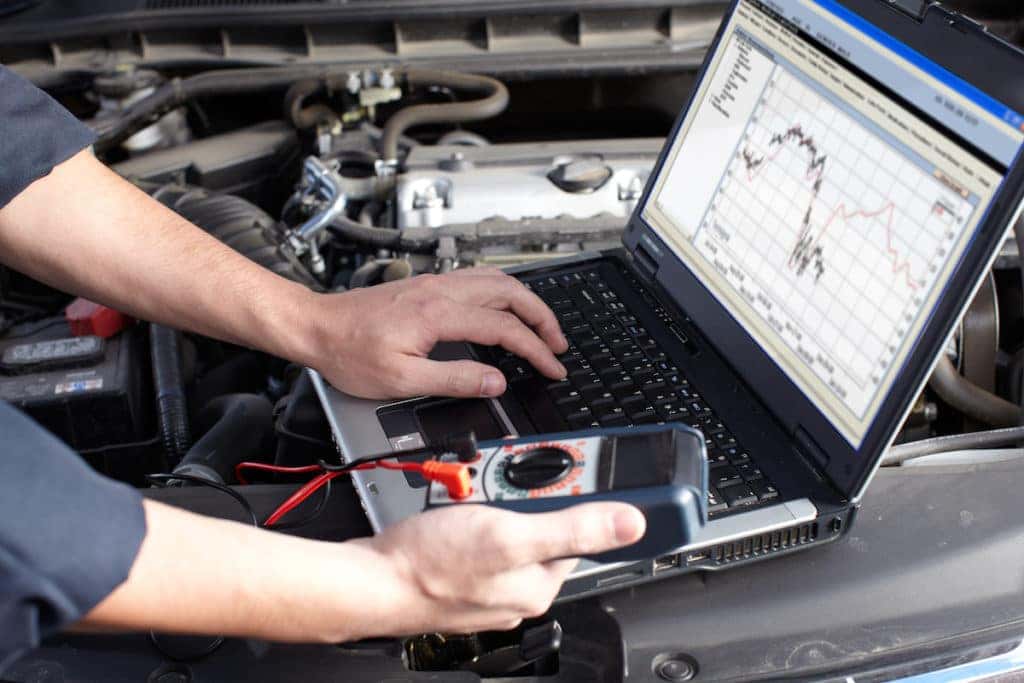 Do your car repairs require expert knowledge?
Repair #1: Car computer issues. 
Car computers are getting more and more complex over time, and they control more and more aspects of your vehicle. These computerized systems run diagnostics, keep sensors operating, and more. Unfortunately, you'll need special tools and expert knowledge to repair issues with your car computer and if you mess it up, it can mean an extremely expensive car repair bill after the fact. Leave these issues to the professionals at Toyota of Orlando.
Repair #2: Electrical repairs. 
It's one thing to replace a burnt out fuse, bulb, or spark plug, but it's entirely another to tackle your car's electrical system for bigger issues. Trying to keep track of all the wires, harnesses, and assemblies can be extremely confusing, leaving you open to make mistakes. Schedule auto service for electrical car repairs.
Repair #3: Radiator replacement. 
The radiator is essential to keeping your car's cooling system running and preventing your car from overheating. It may seem like a simple fix to just replace a part, but the cooling system is a lot more complicated than you think and it won't be a quick fix. Plus, you run the risk of a $5,000+ bill if you end up with a blown engine… so maybe leave this one to our Orlando Toyota service experts.
Our Orlando Toyota service experts can get to the bottom of your drive time issues
Repair #4: Timing belt replacement. 
We know it's tempting to try and tackle this car repair on your own because it can get pricey to replace your timing belt. However, that's because it's a very labor-intensive job – you have to disassemble a big chunk of your engine to even reach the timing belt. On top of that, the timing belt is responsible for a ton of different processes inside your engine so if you mess the repair up, you could be in for a very expensive future bill.
Repair #5: Transmission repairs. 
In order to perform repairs on your car's transmission, you need special tools AND expert knowledge. The transmission is a large part of the undercarriage and responsible for your car properly shifting gears, so if you repair it improperly, you're going nowhere fast. Leave this one to our car care experts for the best results!
Have questions or think you might need a little expert assistance for your car repairs? Don't delay – call Toyota of Orlando today! We're conveniently located just off I-4 near the Millenia Mall at 3575 Vineland Road, and we're open seven days a week. You can call to schedule your appointment at (407) 298-0001.