What's new in Toyota Sports Car News: Week of 3/28
Are you looking to add a little (or a lot) of excitement to your day-t0-day drive time? An easy way to do it is to get behind the wheel of a new Toyota sports car. And not only do we have a great inventory of new and used Toyota options for you to shop at Toyota of Orlando, but we've also got the latest and greatest news when it comes to Toyota sports cars. Here's what's fresh this week.
Toyota sports cars are hitting it hard this week
A Toyota GR86 drifts through a mall: Yup, you read right. Toyota Gazoo Racing's latest update in their popular "Pitch" campaign is featuring the exciting new Toyota GR86. If you recall, the first installment focused on the Toyota GR Supra and its incredible performance capabilities in different driving scenarios, including a thrilling jump into the sunset at the end of the ad. The latest installment of the campaign switches out vehicles to feature the Toyota GR86. In the ad, the car races and drifts through an empty mall to then be joined by two drift racing versions of the GR Supra as they wend their way through abandoned storefronts. In the end, a "flying V" idea is pitched, hinting (once again) at the fact that a new GR member is coming to the family, teasing the much-anticipated GR Corolla. If you want to see just how incredible this new Toyota sports car actually is, see it here!
Toyota debuts new Toyota GR Supra limited-run race car:
Calling all
Orlando Toyota Supra
fans – good news. An all-new Toyota GR Supra GT4 50 Edition is coming to the market rocking a sleek and unique red exterior and other exclusive features. Here's what you can expect:
Gold livery on the aforementioned unique red exterior
A new driver's racing seat with embroidered badging, as well as 50 Edition badging throughout the interior
A numbered plaque (denoting which of the special editions the car is) attached to the sporty carbon fiber dashboard
An indoor car cover for safe transport
And this Toyota sports car is ready to hit the track. The interior has been almost gutted and has a carbon-fiber unit for a dashboard, as well as a high-strength roll cage. Additionally, it has the popular 3.0L inline-six that churns out 424 horsepower. The bad news? Only six models of this special Toyota sports car will be produced and released to the public so if you want one, you're going to have to act fast.
Toyota to debut its newest Gazoo Racing sports car: A press release hit our inbox this morning and didn't give much away, but did reveal that Toyota will be unveiling its newest addition to the GR family this Thursday night (3/31) at 9:30 pm. Our take? It's the new GR Corolla hot hatch. Toyota has been dropping teasers and hints that this incredible car – now only found overseas – would be making its way to the U.S., including in their latest GR ad (the one we talked about above). We're ready to get our hands on this new Toyota sports car at Toyota of Orlando, and we'll keep you posted as to what it will bring to the table!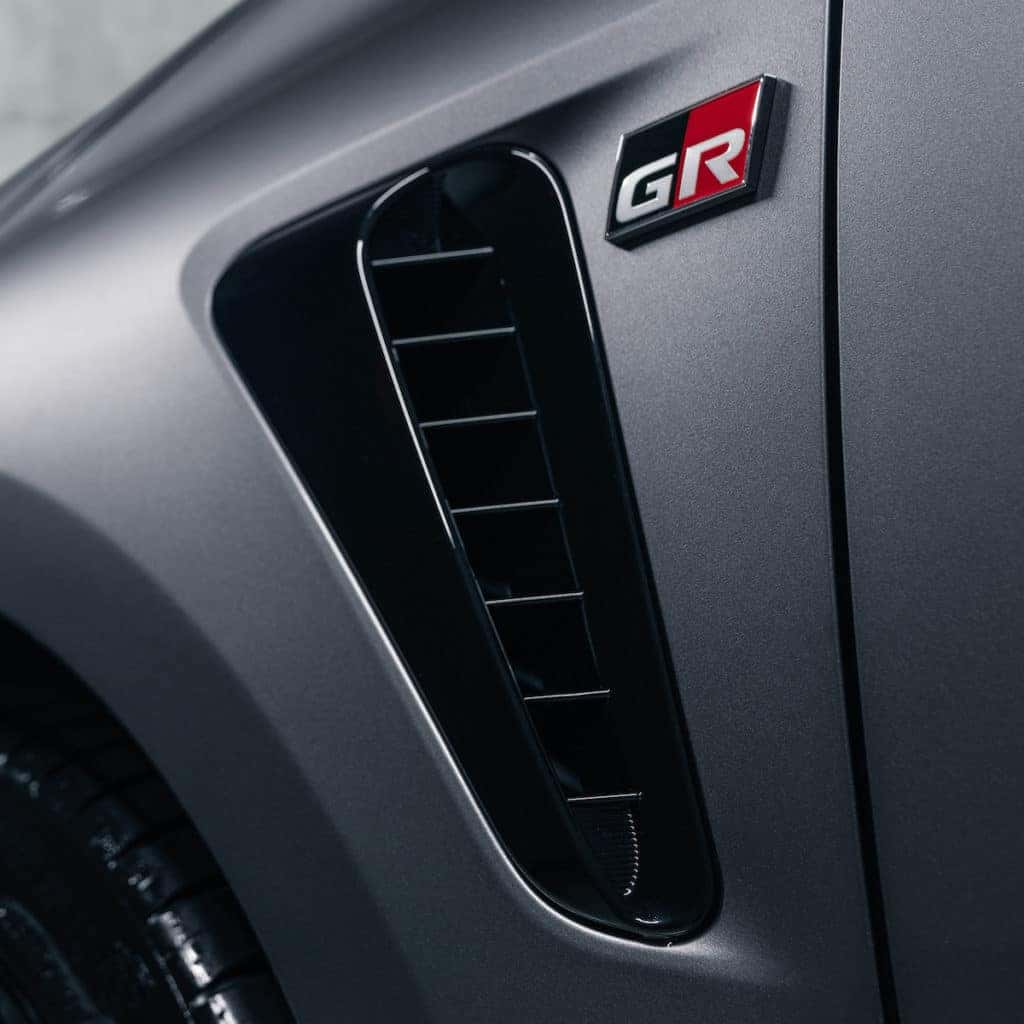 Follow our Orlando Toyota dealership on social media for updates
Want the latest news when it comes to Toyota sports cars? Follow us on social media OR call today. Toyota of Orlando has all the info you need and we're open until 10 pm every single night at (407) 298-4500.