Meet the all-new 2022 Toyota GR 86
It's finally here – the 2022 Toyota GR 86 has officially been unveiled. It's set to arrive at dealerships across the nation late this year, but our Orlando Toyota dealership has the scoop NOW on what it's going to offer when you can finally slide into the driver's seat.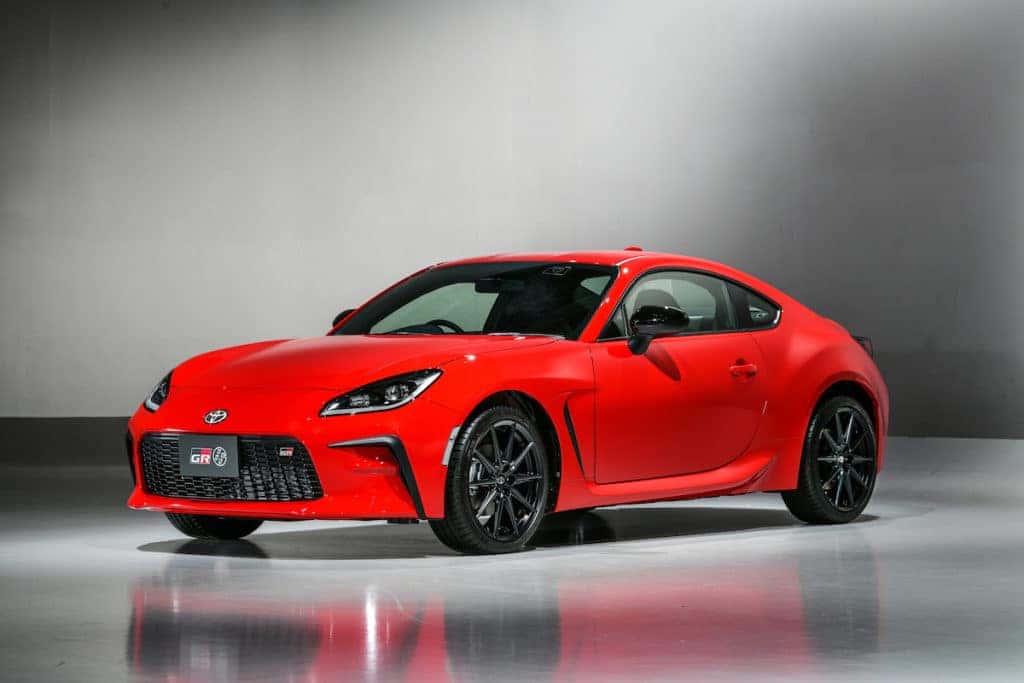 If you noticed, the name is slightly different. Toyota added "GR" to this sports car's moniker, which stands for Gazoo Racing (and it's obvious that this car will be track-ready). However, that's not all that's changed. This Orlando Toyota was completely redesigned for its second generation. Much like the first gen, it was co-designed and developed with Subaru (check out the BRZ – twinsies) and the two automotive powerhouses didn't disappoint when it comes to design, performance, and technology. Here are the basics of what the all-new Toyota GR 86 will offer.
A larger engine – the original has been replaced with a 2.4L flat-four. This means increased horsepower (232 hp) and torque (184 lb-ft) for a more exciting performance. (The old model got 205 hp and 156 lb-ft).
It's still rear-wheel drive for quick acceleration and is available in both six-speed manual and six-speed automatic transmissions.
It gets from 0-62 mph in 6.3 seconds, an improvement from the 7.4 seconds that the prior generation boasted.
Dimensions will stay generally the same; the new 2022 Toyota GR 86 will showcase the same low stance that it achieves through its flat-four engine. The wheelbase is slightly longer and the center of gravity is a little lower.
The roof and fender panels are now made of aluminum for lower overall weight (and more speed).
Torsion rigidity has been increased by about 50%, according to Toyota – this means enhanced handling as well as a more comfortable experience for the driver and passengers.
The interior will showcase a 7″ digital display in the instrument cluster, as well as an 8″ touchscreen interface for the entertainment system.
Some models of the new Toyota GR 86 will showcase the new Subaru EyeSight driver-assist technology. (Likely the automatic models.)
We can't wait for it to arrive at Toyota of Orlando. For more information about the 2022 Toyota GR 86, call us! We're open seven days a week at (407) 298-4500 and conveniently located just off I-4 near the Millenia Mall at 3575 Vineland Road.