What to do if your car gets stuck in a ditch
Even if you use your best defensive driving skills and are exceptionally careful every time you get behind the wheel, accidents can still happen. Whether it's another driver being reckless or bad weather creating dangerous conditions on the road, you may eventually find yourself in the situation where you lose control of your vehicle and find yourself sliding off the road. And if you've ever found yourself stuck in a ditch, you know how frustrating and difficult it can be to get yourself out. Our Orlando Toyota team is here with safe driving tips to help.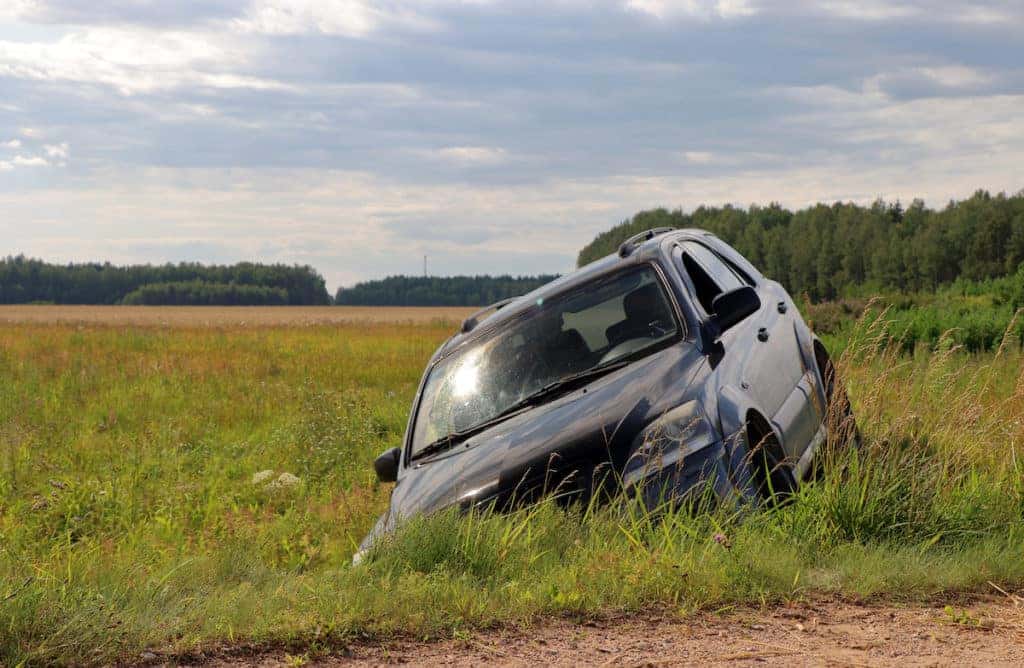 Safe driving tips: 4 steps to take if you get stuck in a ditch
Step #1: Before you do anything, make sure that both you and your passengers are uninjured. If anyone has sustained injuries, it's best to call for help right then and there so professionals can assess their condition before you try to move anyone.
Step #2: Turn on your hazards. This will alert other drivers to your whereabouts and also help any emergency vehicles or tow trucks that you may have called find your car. If you're close to the road, call for assistance to get your car out of the ditch quickly so you can avoid an accident or collision with another vehicle passing by.
Step #3: If the ditch is dry and your car is simply stuck, you can try lightening the load to free it. Remove anything that's excess weight – passengers, stuff in the backseat and trunk, etc. – and then try to accelerate enough to get out of the ditch. Don't slam on the gas; this can cause you to just spin your wheels and dig yourself into a hole. Instead, gently press the gas to see if the lightened load can make the difference.
If you're stuck in mud, water, or snow, the excess weight in your car can actually work in your favor – it can help you gain traction. In this case, simple acceleration probably won't get you out of the ditch. You'll need extra traction, whether it's gravel, kitty litter, flattened cardboard under the tires, or even your floor mats. If your Orlando Toyota is front-wheel drive, put the traction device in front of your front tires. If it's rear-wheel drive, put the traction device behind your rear tires.
Step #4: Still stuck? It's time to call in the professionals. Unless you know how to properly use a winch and pull a vehicle out safely, you shouldn't attempt to DIY this one. You can do serious damage to your car's frame (we're talking thousands of dollars worth) or damage your bumpers if you make a mistake. Call a towing service to pull you out of the ditch and consider bringing your car to our Orlando auto service center to have it checked before you take to the open road again. You never know if something was damaged in your accident, and it's best to have the experts take a quick look before you drive again.
Get more safe driving tips from Toyota of Orlando today
Have questions about safe driving or need assistance after an accident? Toyota of Orlando is here for you. Call us at (407) 298-4500 for more information or stop by and see us at 3575 Vineland Road, just off I-4 across from Millenia Mall.