What to do if you have a car emergency on the highway
Having a car emergency like a flat tire or breakdown is never a fun experience, but it's even more stressful if it happens on the highway. You're moving at a high speed and so are all of the cars around you, and you're usually not close to a gas station or mechanic – in fact, you could be miles from the nearest exit. And if you're on a rural highway, it's even scarier. Toyota of Orlando is here with tips to help you deal with a car emergency on the highway and stay safe.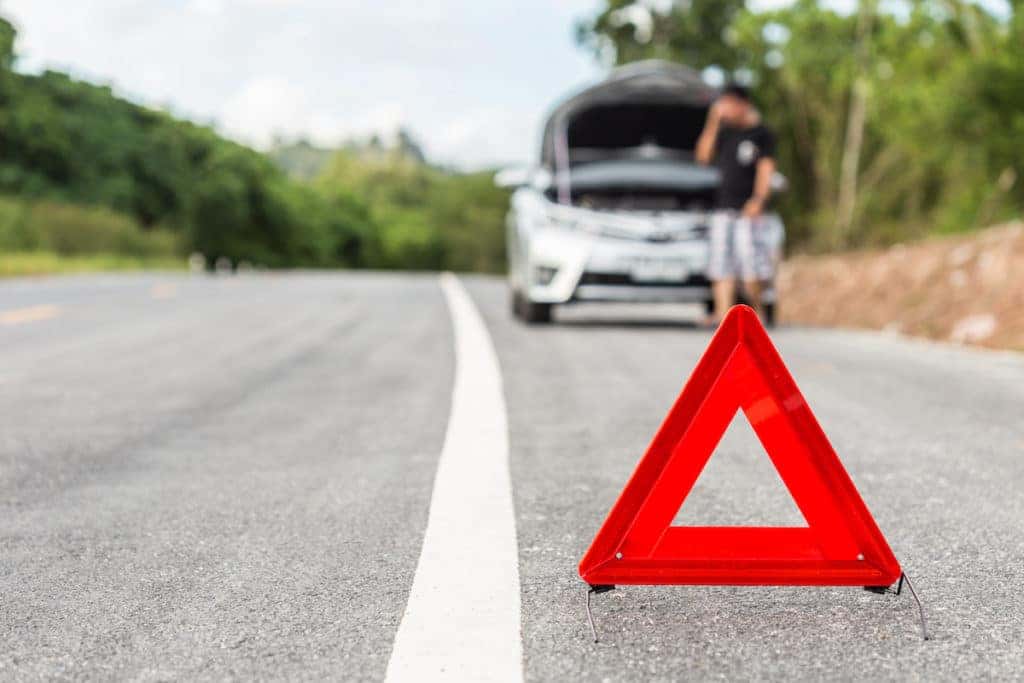 Four tips for dealing with a car emergency on a highway
Tip #1: Pull over. If you start having a car emergency like a tire blowout or engine failure, pull off the road as quickly as you can. You should look for a flat shoulder to stop on and get your vehicle as far away from the road as you safely can so you're farther away from traffic.
Keep in mind that if you have to change a tire, you want the shoulder to be flat and sand-free. If there's nowhere to pull off (like on some sections of I-4), you should try to make it to the next exit or at least the next shoulder, even if it's going to do more damage. It's NEVER a good idea to stop your car on the highway in a lane unless you have no other option (like in the event of a car fire).
Turn your wheel away from the road after you park – this way if you were hit from behind, your car isn't pushed into traffic. You should also set your parking brake.
Tip #2: Make yourself as visible as possible. Now's the time to make your car as visible as you possibly can, especially if you're driving at night and have a car emergency. Turn on your hazard lights to alert other drivers to your presence, and if you have them, set up roadside flares or triangles. If you're really in a bind, you can also call the police. They likely won't be able to get your car back on the road, but they can turn on their lights and give you added visibility.
Tip #3: Get back in the car. If you're in it for the long haul and need to wait for a tow truck, it's best to get back in your car. This way you're not anywhere near the traffic on the road. Lock the doors and keep an eye on the road around you while you wait for help to arrive.
Tip #4: Call for assistance if needed. If you're dealing with a car emergency that you can fix on your own on the side of the highway, it's time to call for help. Call for a tow truck or roadside assistance to come to pick you up and get your car where it needs to go to get fixed.
Toyota of Orlando can get you back on the road after a car emergency
If you need auto repairs after a car emergency, call Toyota of Orlando today. Our Orlando auto service center is open seven days a week at (407) 298-0001 and we're conveniently located just off I-4 across from the Millenia Mall.