What car care should you schedule before driving in the snow?
It's beginning to look a lot like Christmas… except the snow part. We don't see much winter precipitation in the City Beautiful except for rain so driving in the snow isn't really a big concern for us. However, if you're headed out of town on a road trip to celebrate with family and friends or take a vacation, you might find yourself in more challenging driving conditions. This means not only should you be ready for driving in the snow, but you should also ensure your car is ready for driving in the snow. Here are some car care appointments you'll want to make to get it prepped.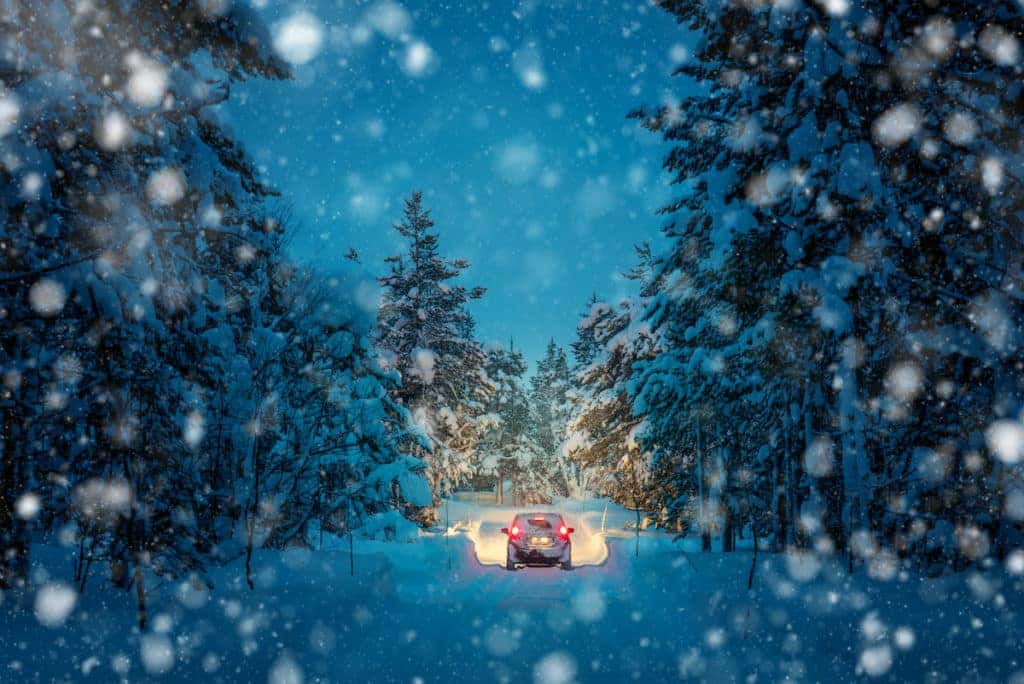 Five car care items to check off your list before driving in the snow
#1: Tires: Before you attempt driving in the snow, you should ensure that your tires are in the BEST condition possible. If they're underinflated or the tread is too low, they won't be able to grip the slick surfaces you'll be driving on. Have our Orlando auto service techs inspect them for general condition, tread depth, and inflation level before you hit the road. If your tread is too low for safe driving, ensure that you replace your tires before you take off.
#2: Brakes: When the road is slippery, you want as much stopping power as you can get. After all, you may have to come to a sudden stop to avoid an accident or collision. Our Orlando Toyota service techs will inspect your car's brake system, including your brake pads and brake fluid, and replace or repair anything that would prevent you from bringing your ride to a halt.
#3: Headlights: You'll want to use your headlights when driving in the snow, especially if snow is actively falling. This helps make you more visible to other drivers on the road. On top of that, winter means shorter days and longer nights. Be ready to turn on your headlights as soon as dusk falls and leave them on until dawn.
#4: Wipers: You'll definitely want to use your windshield wipers when driving in winter weather. Whether you're facing rain, sleet, or snow, your wipers will keep your windshield clear so you have a full view of everything around you (so you can better avoid an accident).
#5: Heater/defroster: Don't forget to test out your heater and defroster before you take off. You'll want a working heater for comfort reasons, and you'll want a working defroster to ensure that you can see better out of your front and rear windows. If you have issues with them, bring them to Toyota of Orlando's service center to let our techs get them working again.
And don't forget about your battery. It's a good idea to have our techs give it a quick once-over before you leave because cold temperatures can have a negative effect on it if it's not in the best shape.
Get winter auto service handled at Toyota of Orlando
Ready to tackle driving in the snow? Prep your car for the holidays at Toyota of Orlando. We're open seven days a week at 3575 Vineland Road, just off I-4 across from the Millenia Mall. Call us to schedule your auto service at (407) 298-4500!