What are the most difficult auto repair jobs out there?
Here at the Toyota of Orlando auto service center, we like to think that we can handle pretty much any auto repair you throw our way. No matter what's wrong with your car, we want to get you back on the road as quickly (and as affordably) as we possibly can. However, it's not always easy. While oil changes and tire rotations are a snap for our skilled techs, there are some jobs that are a lot tougher to see through to the finish. If you've ever wondered which auto repairs are the hardest to complete, you're about to find out!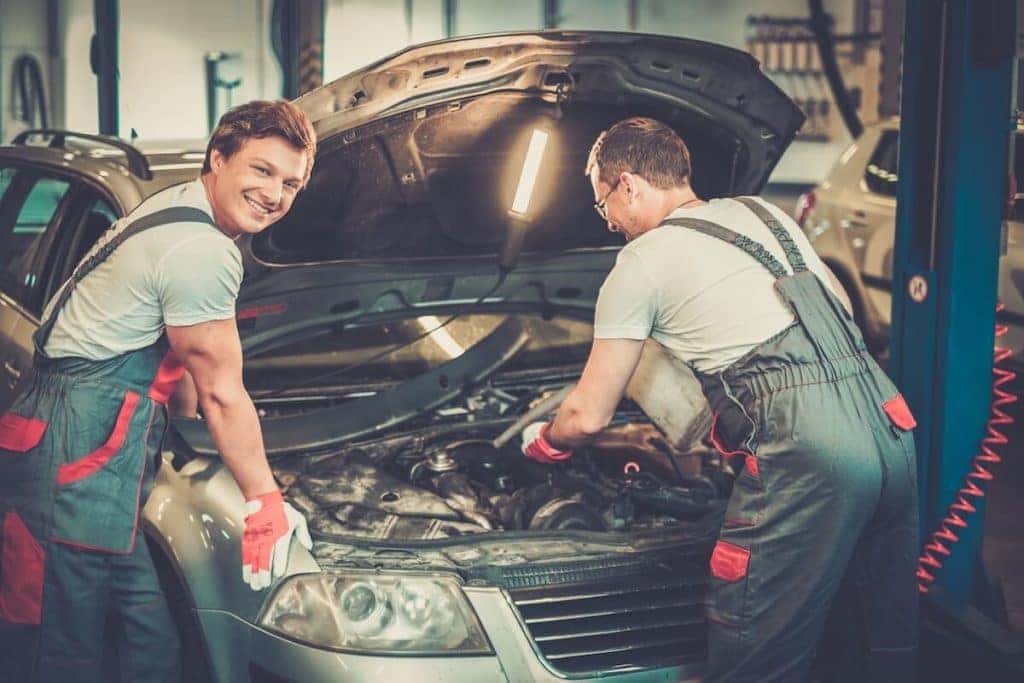 The four most difficult auto repairs (arguably)
#1: Spark plugs 
When you think of spark plugs, you probably don't think of a tough repair. After all, they're so small and it seems like you just pluck the bad ones out and plug new ones in – how hard could it be? While the actual act of replacing a spark plug is easy, what's not that simple is accessing them in the first place. Their housing is usually tucked back into an inconvenient spot in the engine bay and actually accessing them is a daunting task in itself. It's a toss-up with this one – it can be a quick and simple auto repair or something that takes forever (and results in a ton of frustration) because you just can't get to them.
#2: Clutch 
Our Orlando auto repair techs don't get this kind of job too often, to be honest – manual transmissions just aren't as popular or prevalent as they used to be. However, when a clutch repair does find its way into our Toyota service center, they know it's going to be a big one. When people have clutch issues it's usually because they've either been 1) driving them poorly and causing premature damage or degradation or 2) not maintaining them as necessary. This can cause damage to the transmission, which in turn leads to a much bigger repair job for our techs to tackle.
#3: Transmission
Your car transmission plays a major part in performance and thus, it's critical to maintain it. However, transmission repairs can be pricy and a lot of drivers make the choice to skip or delay them until it's too late and they have a major issue on their hands. But trust us – it's worth it to shell out for adding transmission fluid, replacing bad shift cables, and other smaller repairs. If you don't, your Orlando auto repair tech will likely have to remove or dismantle your transmission to fix the resulting problem, which is a lot more costly in the long run.
#4: Engine swap
Swapping an engine sounds simple, right? Pull out the old one and drop a new one in. But trust us, friends, it's anything but simple. Your Orlando Toyota's engine has what seems like a billion cables, wires, hoses, and more connected to it. All of them have to be disconnected when the old engine is removed, and then before a new engine can be dropped in our auto repair techs have to flush lines, do an inspection of all of the remaining parts, and make any small necessary repairs. After that's done, the new engine has to be reconnected to all of the hoses, lines, cables, wires… all in all, it's an extremely work-intensive process.
Get all of your car care handled at Toyota of Orlando today
Whether you need any of these complicated auto repairs or just a simple maintenance item ticked off your list, our Orlando Toyota service techs have got you covered. Call us today to schedule at (407) 298-0001 or stop by and see us at 3575 Vineland Road, just off I-4 across from the Millenia Mall.