Toyota of Orlando's quick guide to car transmissions
How confident do you feel when it comes to car transmissions? Most people have a basic knowledge when it comes to this important car part – there's a manual option and an automatic option. However, it goes a little bit deeper than that! Toyota of Orlando is here to arm you with knowledge so you can shop for the right type of transmission AND keep it in good shape once you're a car owner. Let's get started!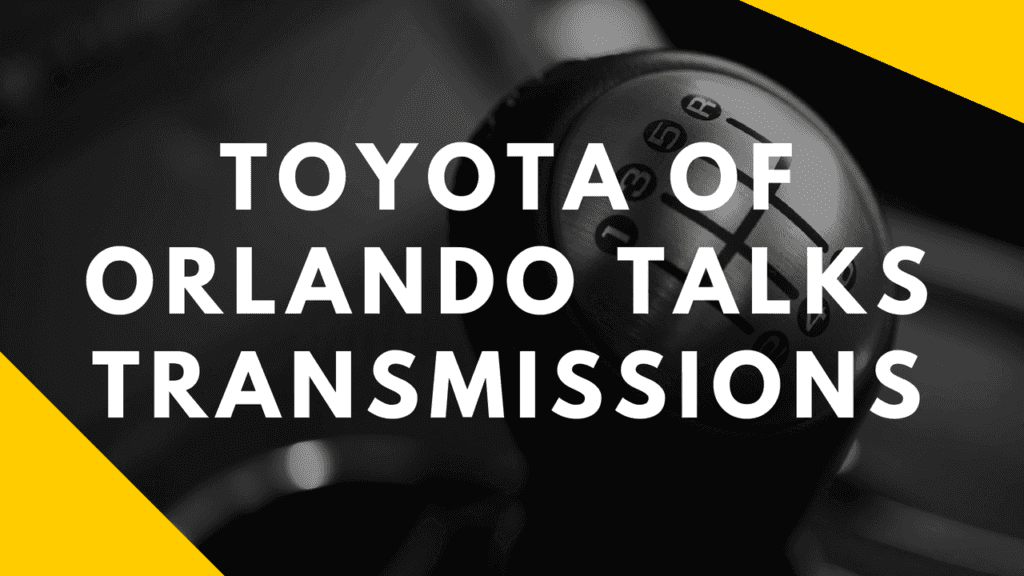 What types of car transmissions exist?
If you recall, manual transmissions require the driver to actually shift the gears themselves with a clutch and gear shift. Automatics, on the other hand, do this electronically and the driver only has to shift between park, neutral, drive, and reverse. However, there are more options than just these!
Conventional automatic: This type uses gears and an electronically-controlled clutch pack to get things moving alongside a torque converter – no shifting on the driver's part.
Automated manual: This is an automatic transmission that has the option of paddle shifters, but doesn't have a clutch pedal and is capable of shifting via a computer (rather than having the driver shift).
Continuously variable: This type is automatic, but instead of using gears to shift, it uses pulleys and a computer and maximizes fuel efficiency.
Dual-clutch automated manual: This automatic has two different gear shafts, and it electronically shifts between them.
How do you care for this very important car part?
So, once you've decided on a type of transmission and signed the dotted line, how do you take care of it? Here are some tips from our Orlando auto service techs:
Check your transmission fluid regularly – if you're not sure how to check it, then have one of our techs take a look next time you bring your car in for routine maintenance. It also needs to be replaced on a routine basis!
Replace the filter as needed to ensure the system stays clean and debris-free.
Have the system flushed and cleaned regularly to keep it working at maximum capacity.
Replace the pan gasket – it gets worn out over time, so you should have our Orlando auto service techs replace it when it's looking worse for the wear.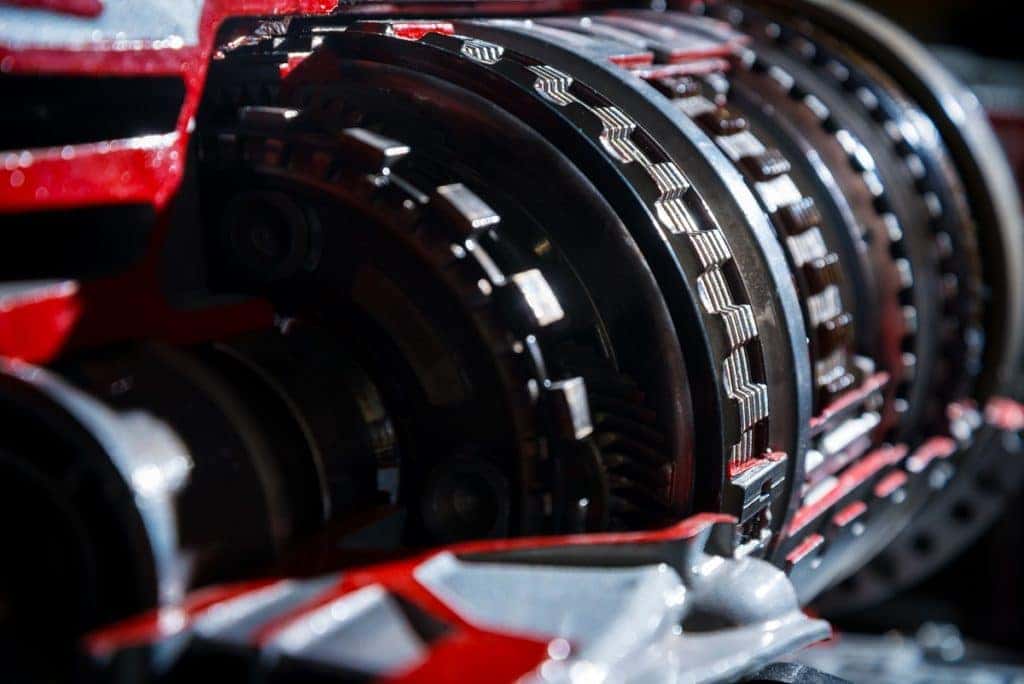 And what are some warning signs your car may need a little attention? Bring it in to see us if you spot any of the following:
The check engine light comes on in the dash
You have fluid leaks under your car
Your gears sound like they're grinding when they shift the car, especially in a manual
Your car seems to hesitate before shifting
You hear odd noises when the car shifts between gears
You smell a sweet, burning smell coming from the engine bay
If you notice any of the above, it's time to make an Orlando auto repairs appointment to get to the root of the problem so you can get back out on the road.
Need to schedule service? Call Toyota of Orlando today – we're open seven days a week at 3575 Vineland Road, conveniently located just off I-4 near the Millenia Mall. Call us at (407) 298-4501 to get things rolling!