Toyota trademarks "Grand Highlander" name
Here at Toyota of Orlando, we like to stay on top of all the rumors in the automotive world (even if there's really nothing substantial backing them), and there's one rumor floating around right now that we're living for. Toyota recently trademarked the name "Grand Highlander", and people are speculating that a larger and more decked-out version of the much-loved Orlando Toyota Highlander may be making its way to the market in the future. We're digging into this interesting rumor further!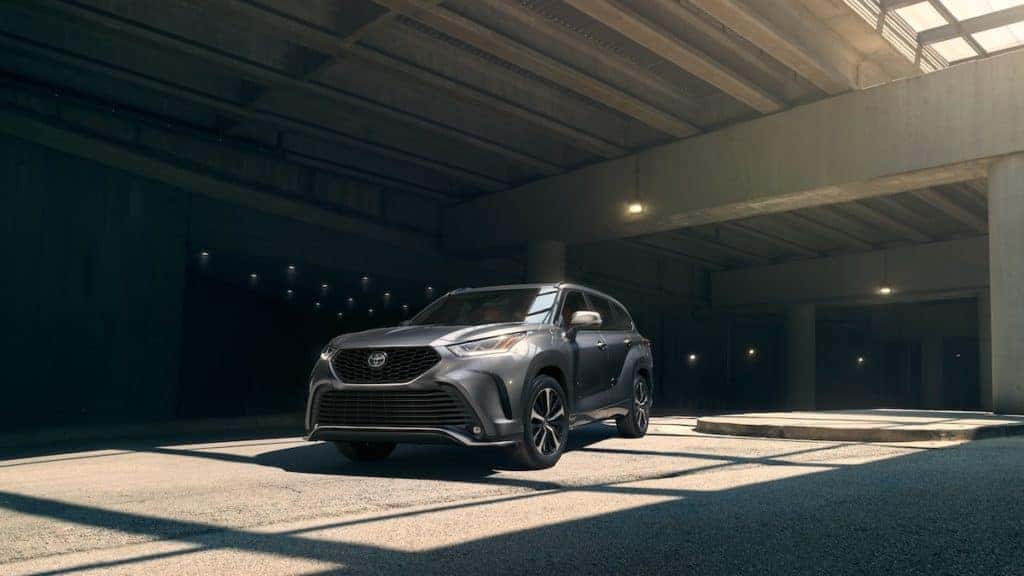 What will Toyota do with their new trademark?
First things first: Toyota did, in fact, trademark the name "Grand Highlander" which makes it theirs to use exclusively. To us, this signals that they'll be making moves to introduce a new vehicle into their lineup, and going off of the name itself, it'll be a larger version of the Toyota Highlander. But why?
If you remember, we recently (sadly) announced that the Toyota Land Cruiser is going to be retired after the 2021 model year. We'll get one more year of production out of it and to mix things up a bit before it's put out to pasture, Toyota is removing the V8 engine from under the hood and integrated a new V6 engine into the works. Additionally, the limited Heritage Edition will still be available and this go around, will offer three rows of seating. However, when all is said and done, this iconic Toyota SUV will be removed from the lineup after 2021, leaving an empty slot.
Will the Grand Highlander make its way to Toyota of Orlando?
That's why we're all about the Grand Highlander being introduced as a larger sibling to the original Toyota Highlander. Don't get us wrong – we're huge fans of the current model of this popular SUV. It's sleek, stylish, and family-friendly (and additionally comes in a hybrid model, too). However, if you're in the market for a large SUV, the Toyota Highlander may not tick all your boxes. Sure, it has three rows of seats… but the third row can be a bit cramped and if you utilize it, you lose a good chunk of storage space in the cargo area.
So what would the Grand Highlander have to offer? If we had to wager a guess, we'd say it'll be a larger and more spacious version of the current model. It'll likely rest on the same TNGA-K platform and have a V6 or turbocharged V6 engine under the hood and offer three rows of seating for passengers. It'll also probably have a larger cargo area, which means the back end of the vehicle would need to be redesigned and updated. We're conjecturing that it'll be similar to the Lexus LX, which is Lexus' solution to the large SUV.
We'll keep you posted, but if you want a large SUV in the meantime, come down to Toyota of Orlando! The Toyota Land Cruiser is still hanging around and the Toyota Highlander isn't going anywhere anytime soon. You can get behind the wheel of both at 3575 Vineland Road, just off I-4 across from the Millenia Mall. Call us at (407) 298-4500 to schedule your test drive!