Toyota News: Week of October 4
Happy spooky season from our Orlando Toyota family to you! October is officially here, and we're back with another round of Toyota news updates to keep you in the loop of everything automotive (at least in our corner of the world). Check out updates ranging from speculation about the 2023 Toyota Sequoia to your chance to win an all-new 2022 Toyota Tundra. Let's get started!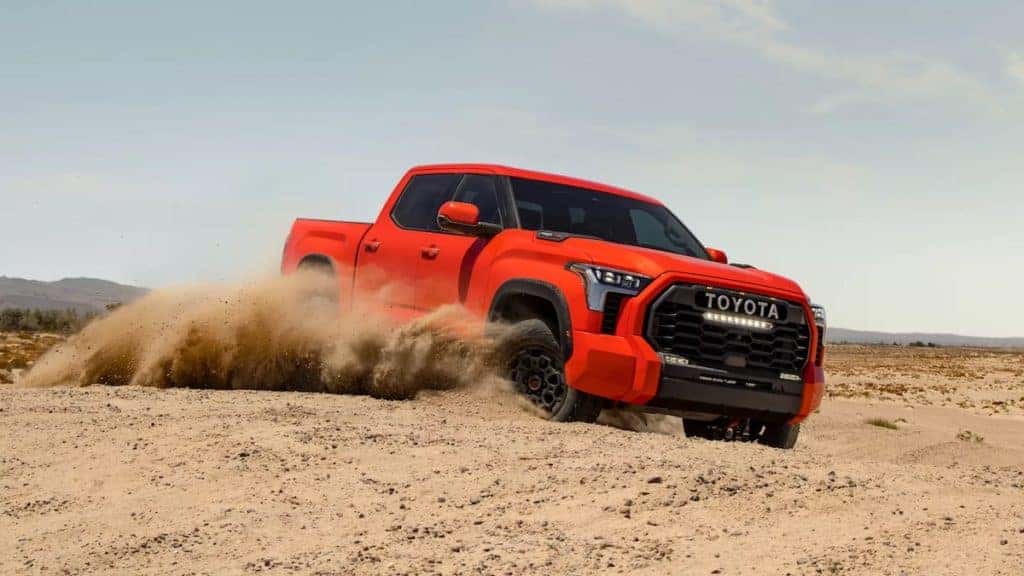 What's new in Toyota news this week?
TOM'S pays tribute to Paul Walker with three new Toyota Supras
Even if you're not a fan of the Fast and Furious franchise, you still probably know about Paul Walker's tragic story. TOM'S is paying tribute to him in the form of a kitted-out Toyota Supra (the car that his character drove in the movies). Walker owned a Toyota A80 Supra in real life, so TOM'S took an A90 model (three of them, actually) and applied mods that Walker's Supra showcased. These include a special body kit, a tall rear spoiler, BBS LM wheels, a leather interior, carbon fiber accents, and a "TOM'S power box" under the hood that boosts the horsepower from 382hp to 420hp. The best news? They'll all be for sale… in Japan. Time to buy a plane ticket! (Or if you need a Toyota Supra fix stateside, visit us at Toyota of Orlando.)
What will the next generation of the 2023 Toyota Sequoia offer?
As of now, we know that the 2022 Toyota Sequoia won't be that different from previous iterations of this generation. Rumor has it, though, that 2023 will be bringing major changes to the table. Nothing has been confirmed, but it's being speculated that it'll receive the same twin-turbo V6 engine AND hybrid option as the 2022 Toyota Tundra. We're also thinking the design will get a major overhaul, similar to the new Toyota Tundra. Follow us on social media for updates and we'll keep you posted as details are released!
You could win a 2022 Toyota Tundra
Want to get your hands on a new Toyota Tundra but don't feel like paying for it? You're in luck – Toyota and NASCAR are teaming up to give away a 2022 Toyota Tundra Limited CrewMax with TRD Off-Road Package. All you have to do to win is enter online daily during the NASCAR Playoffs and even into the off-season. Good luck! (And if you don't win, you can always just buy one at Toyota of Orlando later this year.)
Toyota Plug-in Hybrids are on the rise 
Hybrids and electric options – alternative fuel cars in general, actually – are becoming more and more popular options. Not only do they offer a much cleaner performance, but they also give you hugely improved fuel efficiency and help you save money. We're not the only ones that think so, either – Toyota plug-in hybrid sales (like the Toyota Prius Prime and RAV4 Prime) are on the rise, big time. They've tripled in the third quarter of 2021, meaning more and more drivers are going green when they hit the road. If you're ready to make the change, come see all of our new Toyota hybrids at Toyota of Orlando!
Follow Toyota of Orlando on social media for the latest Toyota news
Want more Toyota news updates? Follow us on social media! You can also come to see all of our new Toyotas in person at Toyota of Orlando – we're conveniently located just off I-4 near the Millenia Mall at 3575 Vineland Road.