Toyota 86 Black Limited model coming to a dealer near you
Do you remember the Toyota AE86?
This super-sporty coupe was a popular option for sports car drivers back in its hey-day – primarily, in the 1980s. This front-engine, rear-wheel-drive Toyota reigned supreme from 1983-1987 and was an excellent option for anyone who wanted to hit the track or event just put the pedal to the metal. These Toyotas were light, easy to modify, and inexpensive to purchase. This made them exceptionally popular and many drivers were sad to see them retire. However, their retirement from the market did have one high note; a special edition AE86 Black Limited model was released in limited supply.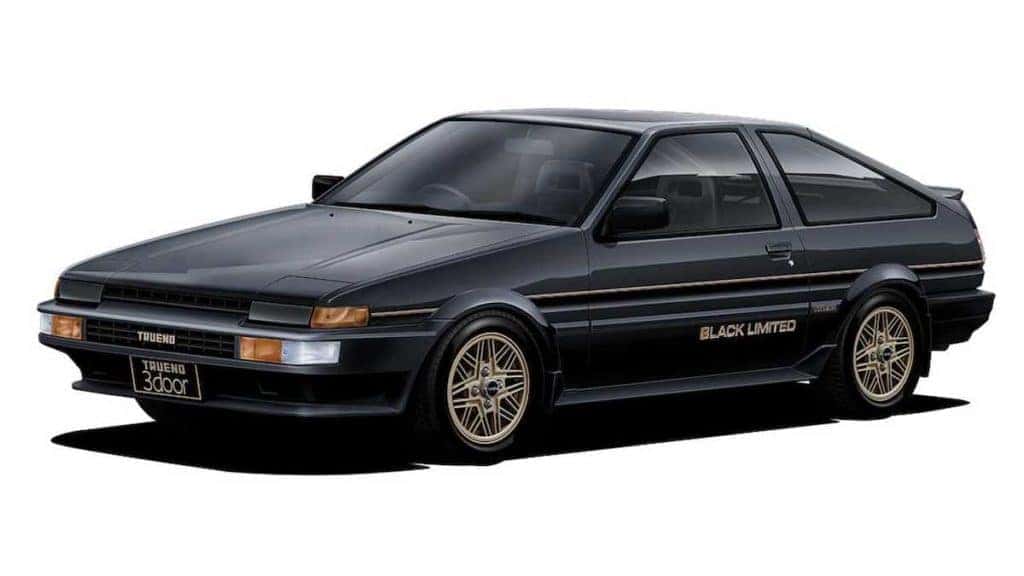 New Toyota 86 Black Limited model ups the ante for performance and style
This special edition model of the Toyota AE86 was all about looks. It was based on the GT-Apex trim and showcased gold wheels (they looked better than they sound, we promise), a black exterior, and a special exterior pinstripe that set it apart from run-of-the-mill models. Only 400 models were put into production, making it a truly limited-edition option.
We loved the Toyota AE86, but we're even more excited about some up-and-coming news – the Orlando Toyota 86, which is heavily based on the original Toyota AE86, will offer an 86 Black Limited model this year! Here's the scoop on this special edition:
Only 86 models of the Toyota 86 Black Limited will be put into production, making it even more limited-edition than its predecessor.
This model was originally introduced as a concept car at the 2020 Tokyo Auto Salon back in January of this year, but it was pretty much eclipsed by the news of the Toyota GR Yaris. Luckily, Toyota decided to put it into production.
It will showcase 17″ bronze wheels, a bronze pinstripe reminiscent of the model it draws inspiration from, and a trunk lid spoiler.
The interior will boast perforated front seats trimmed in leather and Alcantara, a dash decked out in suede-like materials and an overall black color scheme with sleek bronze accents.
Performance has been boosted a bit on this special edition Orlando Toyota, too – it has new ventilated Brembo brakes and SACHS shock absorbers. The underbody has been tweaked slightly to improve airflow, and the new trunk lid spoiler actually adds downforce for improved handling.
Starting MSRP will be 3,518,000 Yen or around $34,600.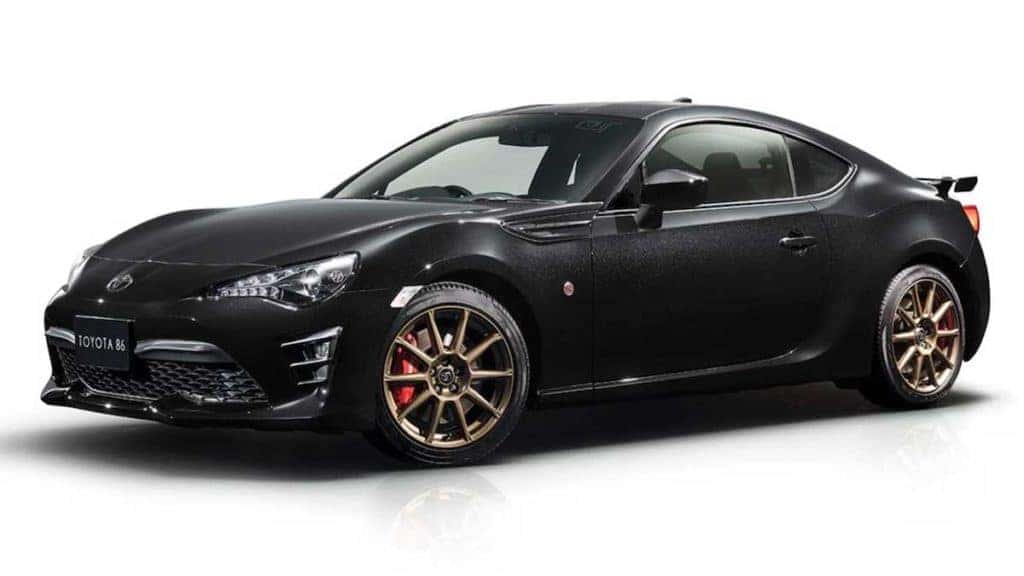 Test drive this Orlando Toyota sports car today
And don't forget – if you're a fan of the 2020 Orlando Toyota 86 but not willing to wait around for a special edition, we've got options for you at Toyota of Orlando. This popular sports car is a fantastic drive time solution for drivers who want to infuse their daily commute with excitement but not break the bank in the process. Here are some of the things we love most about the current model:
It gets 21/28 mpg and comes in both manual and automatic six-speed transmissions, with the automatic model offering paddle shifters
It has a 2.0Lflat-four boxer engine under the hood that produces 205 horsepower and 156 lb-ft of torque
It comes standard with Torsen Limited-Slip differential for incredible handling and performance
And best of all, it has a starting MSRP of just over $27,000.
Ready to get behind the wheel? Call Toyota of Orlando today – we're open seven days a week at (407) 298-4500!