Tips for spotting flood damage on a used car
Are you considering buying a used car? If you want peace of mind, then it's critical that you know how to approach the shopping process. This includes taking a test drive, requesting a CarFax report and vehicle maintenance records, and actually going to see the car in person so you can do a walkaround inspection and take a close look at the interior, exterior, and under the hood. After all, this is one of the best ways to spot any issues that you might otherwise not know about… like flood damage.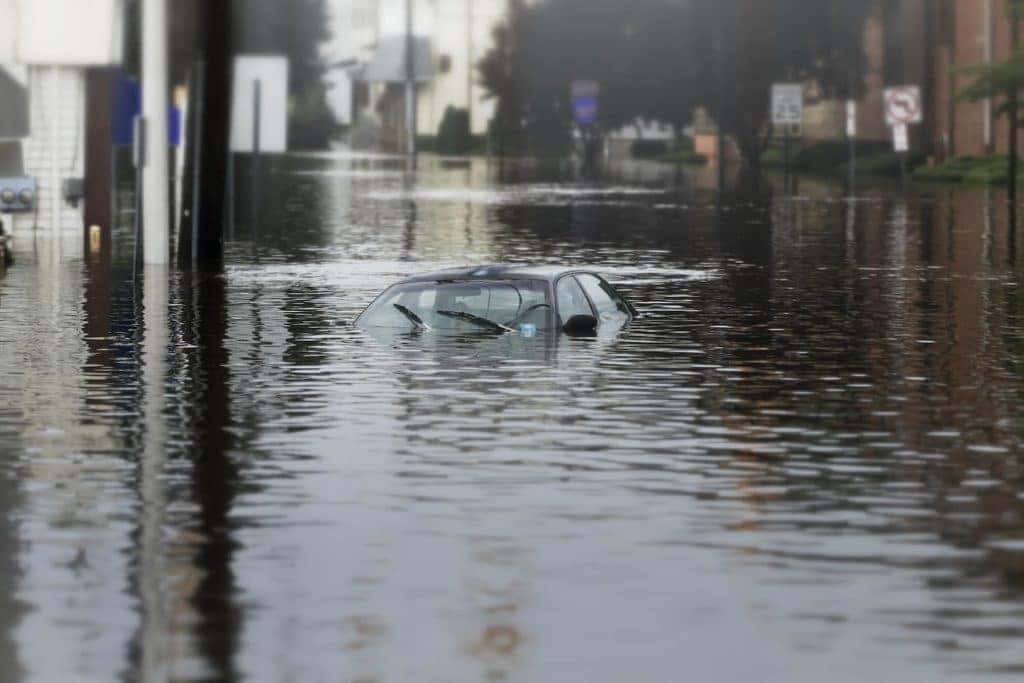 When a used car is flooded, it can do serious damage to almost every element. You can have rust on unpainted metal surfaces, a moldy or mildewy interior, and damage to your electronics. However, some of the worst damage won't be visible to the naked eye because it'll be under the hood inside the engine and its components. Flooding can damage your engine, transmission, exhaust system, ignition, hoses and belts, and more. An easy way to find out about flood damage is to check the CarFax report – some states require that this is reported and that the car is marked as "flooded" or salvaged. However, not all states require this designation. That's why it's critical to know how to spot flood damage from the get-go, so you don't have to deal with costly repairs down the road in your ownership. Toyota of Orlando is here to help you pinpoint this particular type of damage while you do your walkaround inspection – check out our checklist below!
5 signs a used car has suffered flood damage
Sign #1: Rust on unpainted metal.
Any unpainted metal that's exposed to moisture has a chance of rusting, and this is especially true when a car is submerged. You should check the unpainted metal in places like under the seats, under the pedals, under the hood, the door handles, and the trunk. If you spot rust, it's likely that either the car was in a flood OR it hasn't been maintained well – either way, it's a no-go.
Sign #2: An interior that smells moldy or musty.
If the interior of the car smells musty or moldy OR has been doused with air freshener, it's a sign of flooding. Water will make the carpet and upholstery stink and typically a buyer who wants to hide a particular smell will overuse the air freshener.
Sign #3: Brand-new or mismatched carpet and upholstery.
Does the carpet match the interior of the car? What about the upholstery? Mismatched carpet or upholstery means it was replaced, which could mean this used car was flooded. Additionally, if the car is older and the carper or upholstery looks a lot newer, there's a chance it was replaced due to flood damage.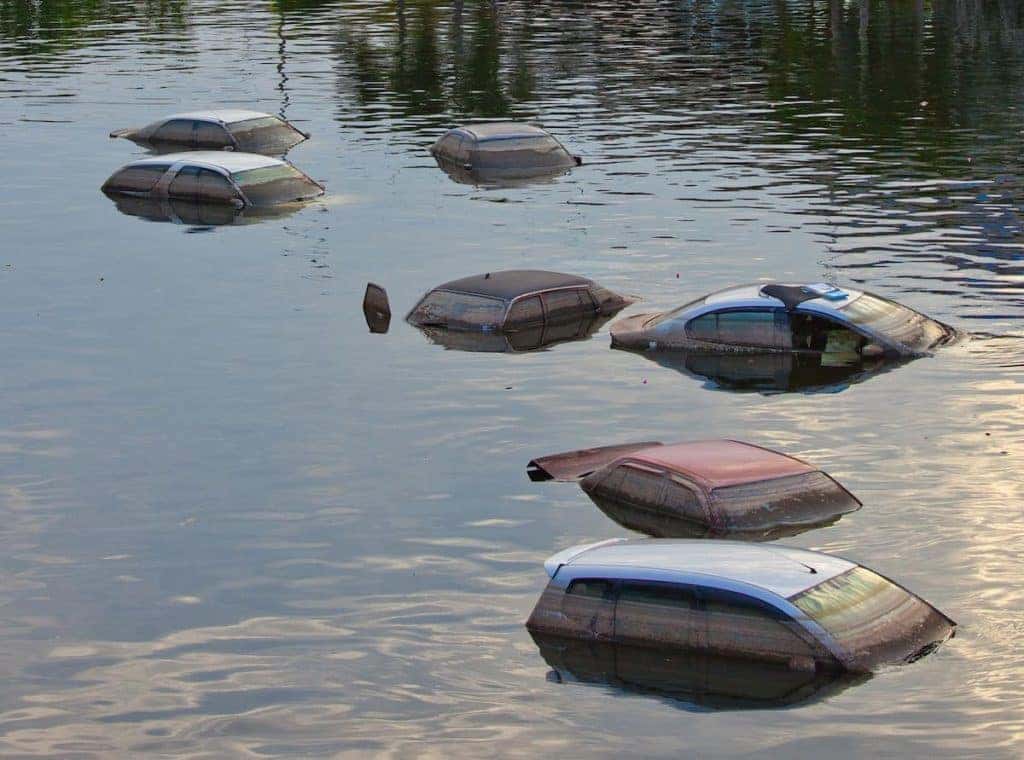 Sign #4: Fogging or moisture in the headlights, instrument panel, or taillights.
Take a look at the lights and the instrument panel of the car. If you see fogging inside of them or water droplets, the car has been in a flood and likely has other damage.
Sign #5: Mud or silt inside the trunk lid or in the engine block.
If you spot mud or silt still inside of the engine or inside the trunk lid, you can bet this used car has suffered flood damage.
Shop all of our Orlando used cars today
Want to get shopping a selection of reliable used cars with great warranties? Call Toyota of Orlando today at (407) 298-4500 OR shop in person at 3575 Vineland Road, just off I-4 near the Millenia Mall.