Four reasons to ask for a used car history report
When you shop for a used car, you want to know where it's been before you decide where it's going. Information about its life before it ended up in your test drive can help you make an informed decision about whether or not it's the right car for you. This is where a used car history report comes into play – our Orlando Toyota dealership highly recommends requesting one before you purchase any pre-owned vehicle.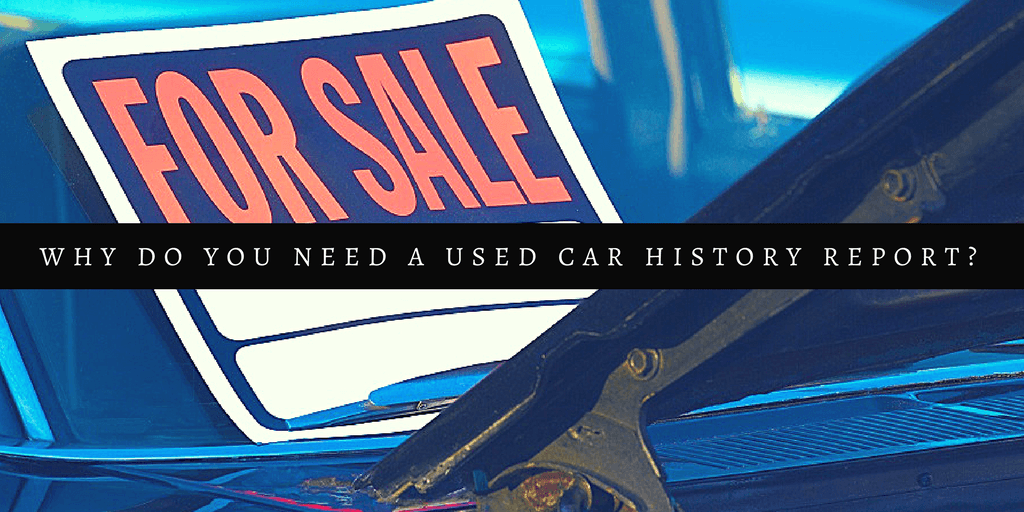 What is a used car history report?
A used car history report gives you pertinent information about that particular vehicle's past. Not only can it help you fact-check certain characteristics of the vehicle (like accident damage or mileage), it can also give you a clearer idea of how the car was cared for and maintained by previous owners. Reports like CarFax – which we offer on every used car at Toyota of Orlando – can give you a more sound peace of mind when it comes to buying something pre-owned. Explore these four reasons why we think it's a good idea to request one of these reports before you sign the dotted line!
1) Car maintenance records
You should always take a look at the previous car maintenance before you buy a pre-owned vehicle. If the vehicle has been routinely maintenanced and cared for, you're less likely to deal with performance issues and auto repairs in the future. Routine auto service also extends the life of a vehicle, as well as the parts inside of it, ensuring that your car still has plenty of miles left to go before it has to be retired.
2) Mileage
Sure, you can see the mileage on the car's odometer. But if you're purchasing a pre-owned vehicle from a private seller, there's always the chance that the odometer has been tampered with to lower the mileage and make the car more attractive to potential buyers. Cross-check the mileage on the car with the mileage on the used car history report to ensure everything lines up. If it doesn't, then walk away!
3) Previous owners 
How many previous owners has the vehicle had before it found its way to you? The higher the number, the more probability of issues. Usually, when a car swaps hands often it's less likely to have been routinely serviced and more likely to have been in an accident or two. That's why you want to carefully inspect the CarFax report to look for information about accidents and auto service.
4) Car accidents and repairs 
You always want to know if a vehicle has been in an accident – it can lower the resale value as well as lead to residual auto repairs that need to be made (by you). However, not all owners will tell you about accidents the car has been in. Check the report and also be on the lookout for any major auto repairs that could be the result of an accident or may have warranties attached to them – you'll want copies of the warranties.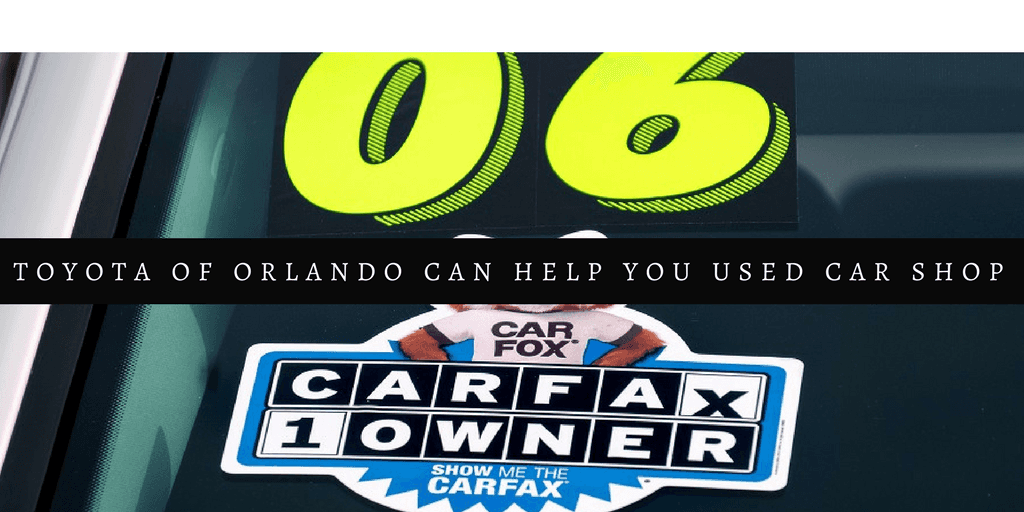 Request your CarFax today at Toyota of Orlando
Ready to shop? Come on down to Toyota of Orlando – we're open seven days a week at 3575 Vineland Road, just off I-4 near the Millenia Mall!