5 questions to ask the seller of a used car
Thinking about sinking your hard-earned money into a used car? Before you sign the paperwork, you have to carefully consider if this is the right ride for you. This is especially true when you buy from a private seller. Dealerships are held to certain standards by state and federal laws, and they also have a reputation to protect when it comes to providing vehicles. That's why it's so important to ask the right questions of a private seller BEFORE you sign the dotted line. Here are our Orlando Toyota tips – check out these five questions we recommend getting answers for before you buy!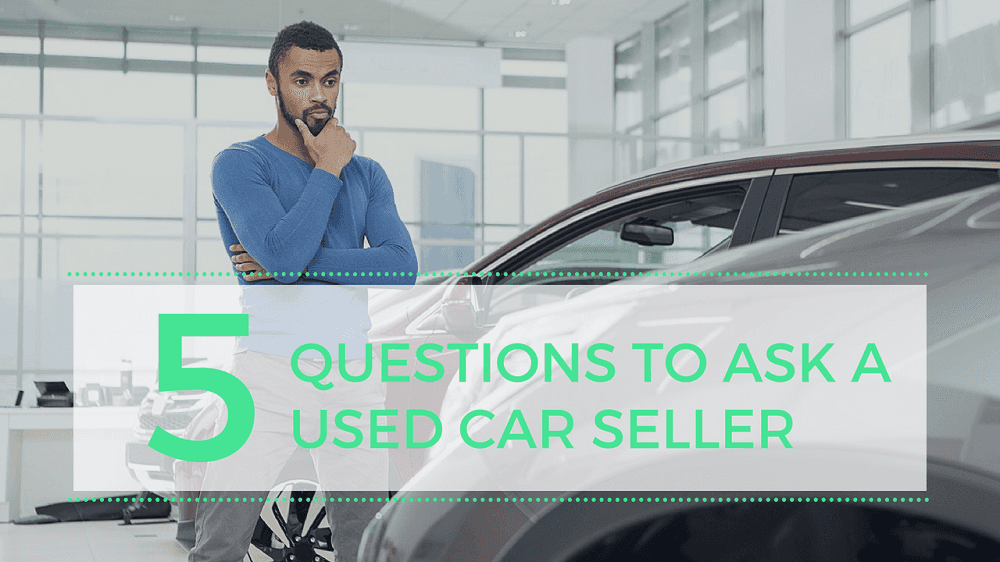 #1: Why are you selling the car? 
This is an important question to ask right off the bat. Why are they getting rid of their used car? Make sure their answer makes sense and doesn't sound evasive or sneaky. If you have a bad gut feeling about it, you should do a little more leg-work before you decide to hand over your hard-earned cash.
What questions should you ask when privately buying a used car?
#2: How many miles are on it? 
It's important to ask about mileage because you want to verify that the number they give you matches the number on the used car history report. If it's different, you're entitled to ask why (and walk away if you want – if they're being untruthful about mileage, who knows what else they're lying about?). You can also ask if the mileage is mostly city, mostly highway, or a mix of both. Remember, highway miles are harder on a car than city miles because cars have to travel at high speeds over long distances on the highway and it makes the engine work overtime.
#3: Has the car had any other owners? 
If there have been previous owners, how many? The more owners a car has had in the past, the more possible it is that you run into problems down the road. It's hard to keep track of maintenance and repairs when there's been a whole slew of people behind the wheel.
#4: Has it been in any accidents or collisions? 
This is another truth test – accidents and collision should be reported and should show on the CarFax. Make sure the seller's answer matches the CarFax report and be sure to inspect the car for any damages that might give away an accident, like dents, mismatched paint, or panels that don't quite meet up.
#5: What kind of paperwork can you provide for it? 
Always ask for any paperwork you can get your hands on. This includes service and repair records, receipts for parts and accessories, and any warranties that may still apply when you take ownership of the car.
Toyota of Orlando can help you find a reliable ride
Once you've done your research and asked the right questions, be sure to take the car for a test drive to see how it handles and take note of anything that seems out of the ordinary. However, if you think you're looking at a dud and want to shop quality, reliable used cars, come on down to Toyota of Orlando! We're open seven days a week at 3575 Vineland Road, just off I-4 near the Millenia Mall.