The Million Mile Tundra, unpacked
Have you heard of the Million Mile Tundra? This incredible truck is a 2007 Toyota Tundra owned by Victor Sheppard and believe it or not, nearly five years ago it passed one million miles on the odometer. It sounds impossible – after all, cars with over 100k miles are usually considered to be "high mileage". However, this Toyota just kept on trucking right past one million and given the opportunity, would likely still be out on the road today. Instead, it's been officially retired and after an extensive tour of company facilities, it's being stripped down to see just what's going on under the hood. Toyota of Orlando has the details!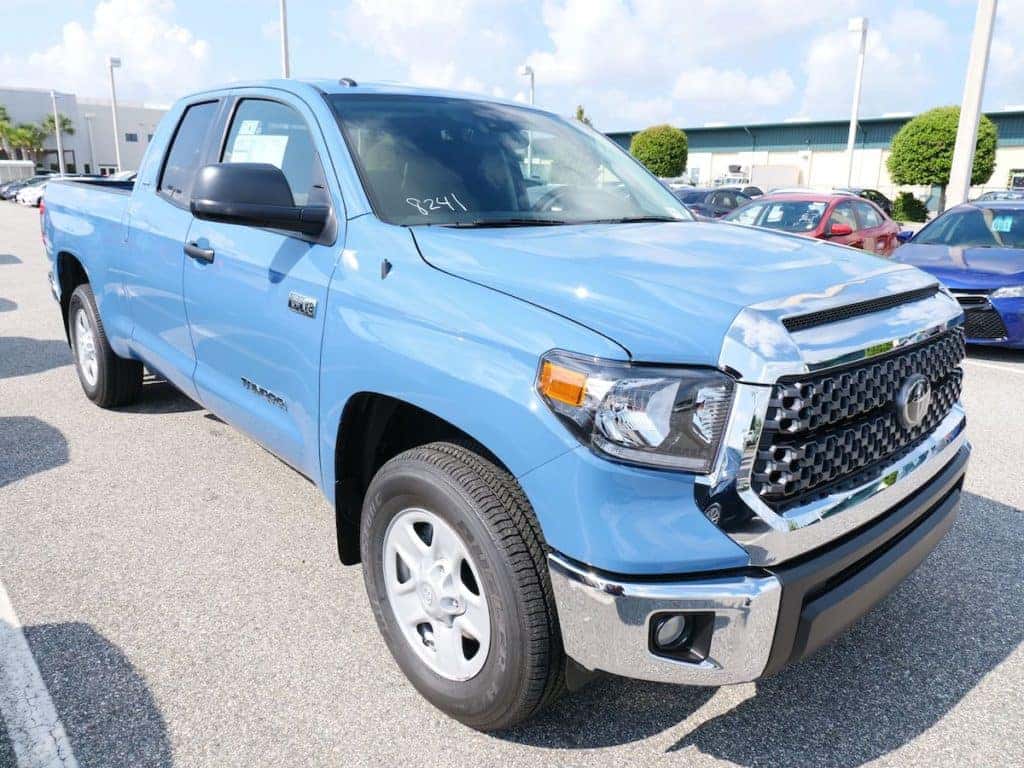 What is the Million Mile Tundra?
The Million Mile Tundra was put through its paces during its lifetime. Sheppard used it to transport heavy loads long distances, even cross-country, so it was towing, hauling, and driving on the highway for much of its existence. That's a lot of wear and tear on any vehicle, so you'll understand why Toyota was so eager to get it back and see how the engine fared. Here's what happened when they started to take this iconic Toyota truck apart piece by piece.
First, the team took the engine out. It's a 4.7L V8 2UZ-FE engine and was one of the first Toyota V8 engines to be produced in America. Toyota put the engine on a dynamometer to test its abilities and see if all those miles had any negative effect on its capability to perform. To their surprise… they didn't. The engine performed almost as well as a brand-new engine in everything from idling to pushing the redline at 5,700 rpm.
The engine itself was in incredible physical condition. The engine block fared exceptionally well and there was very little carbon buildup on the valve stems. There were no visible wear marks on the crankshaft journals, and you could still see cross-hatching on the cylinder walls. There was only one small blemish on a bearing but otherwise, they were all clean.
The engine scored 99/100 on a quality test, which is more than enough to pass.
The truck bed held its weight (literally) considerably well. The only dents that it sustained during its lifetime were NOT from engineering shortfalls; rather, wear and tear from towing and hauling for such a long time. The only major damage was on the wheel wells and Sheppard himself admitted that the damage ensued after he hauled a load of pallets that were too large for the bed.
The tailgate still worked perfectly, and there was no rust on the frame despite Sheppard driving the truck through wind, snow, and rain.
The frame and leaf springs were in excellent condition, which was surprising to Toyota execs because of all the heavy weight put in the bed on a regular basis.
The interior also fared incredibly well – parts you'd expect to wear out like the driver's side door latch, the glovebox latch, the center console, and the seat were all still in great working condition.
Test drive the Orlando Toyota Tundra today!
Think you'd like to try to put a million miles on your truck? Come test drive the Orlando Toyota Tundra! You can reach us seven days a week at (407) 298-4500 to schedule your appointment!