The 2022 Toyota Tundra: What you should know
When you actually take a look back at the last time the Orlando Toyota Tundra was completely redesigned, you may be surprised – this popular truck has been a much-loved option for a long time, but it hasn't seen a complete overhaul since 2008. That's 12 years and while things have been updated and improved since then, the Toyota Tundra is still… well, the same.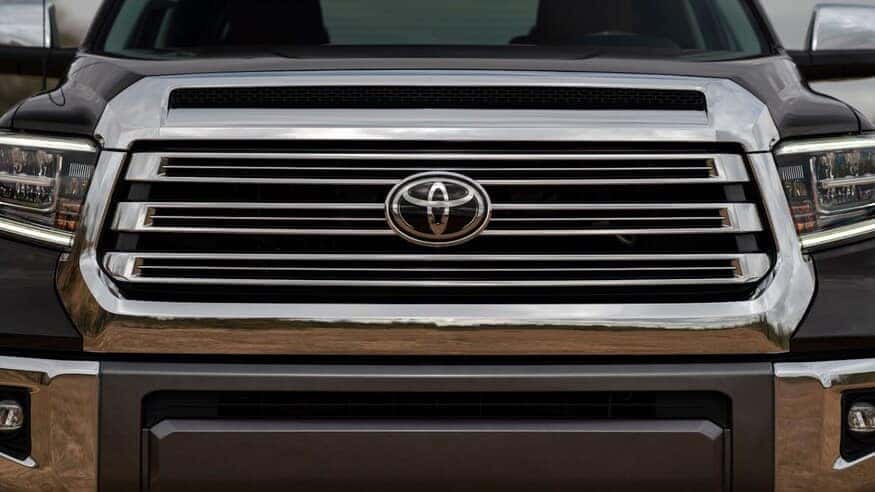 What will the 2022 Toyota Tundra feature?
However, that's about to change. In 2022 this Orlando Toyota truck will be getting a full makeover from top to bottom, inside and out, bumper to bumper and Toyota of Orlando is here with the scoop on what you can expect when it arrives. Here are the highlights.
The 2022 Toyota Tundra will no longer feature a V8 engine option… like, at all. From now on, this best-selling truck will be sporting a V6 engine. Higher-end models will likely offer a 3.4L option that gets 416 horsepower, while lower models will most likely offer a 3.5L that gets 278 horsepower. It's rumored that both will offer much-improved horsepower.
We may even see a hybrid option up for grabs in the 2022 model year as other makes make their way into the electric segment alongside it and Toyota continued to expand its hybrid lineup.
A new chassis is in play – the new Toyota Tundra will showcase body-on-frame construction with new high-strength steel that also lowers the overall weight of the truck. The chassis will reflect the TNGA-F design (Toyota New Global Architecture-F) which was recently introduced to the make.
Gone are the leaf springs once found in the rear – the remodeled version of this Orlando Toyota truck will have coil springs as well as a live rear axle. We expect that due to the new design and chassic, the new elements, and the new engine, this popular truck will see big improvements in terms of towing, hauling, and performance in general (right now it maxes out at hauling 1,730 lbs and towing 10,200 lbs).
The newest Entune infotainment system will be inside the cab, featuring a massive 12″ touchscreen interface and a head-up display option.
This new Toyota truck will also boast a full Safety Sense suite with the latest and greatest safety technology, including automatic lane centering, advanced radar cruise control, and more.
The interior and exterior of this much-loved Toyota truck will boast a complete redesign, including a larger grille and taller hood, as well as an evolution reflecting the current design trends of this decade.
When will it arrive? We expect to see this remodeled Toyota Tundra until mid-to-end 2021 and we haven't gotten details just yet about price, trim-levels available, or additional features and accessories. But we'll be sure to keep you posted!
Call us with questions about this Orlando Toyota today
Have questions or want to check out our current lineup of Toyota trucks? Call Toyota of Orlando today at (407) 298-4500 or stop by and see us at 3575 Vineland Road, just off I-4 across from the Millenia Mall.