The ins and outs of hydrogen fuel cars
If you want to make your drive time more eco-friendly, there are a number of ways to do it. You can take public transportation, join a carpool, condense your trips, and consider riding a bike when the weather is nice. However, another easy and effective way to make your day-to-day a whole lot greener is to take home one of our green Orlando Toyotas.
Hydrogen fuel cell cars: As green as it gets
There are a ton of options when it comes to green cars here at Toyota of Orlando. We've got a large range of hybrids, including everything from compact hatchbacks to spacious family SUVs. You'll also be able to explore electric car options like the Toyota Prius Prime. However, one vehicle that we're eagerly awaiting is the Toyota Mirai – an innovative hydrogen fuel car that offers the cleanest, greenest performance yet, putting out only water vapor as emissions.
Hydrogen fuel cell cars like the Toyota Mirai are picking up in popularity, but a lot of people still don't quite understand how they work or why they're such a great pick for a green ride. Toyota of Orlando is here to break it down – check out the basics on hydrogen fuel cars below!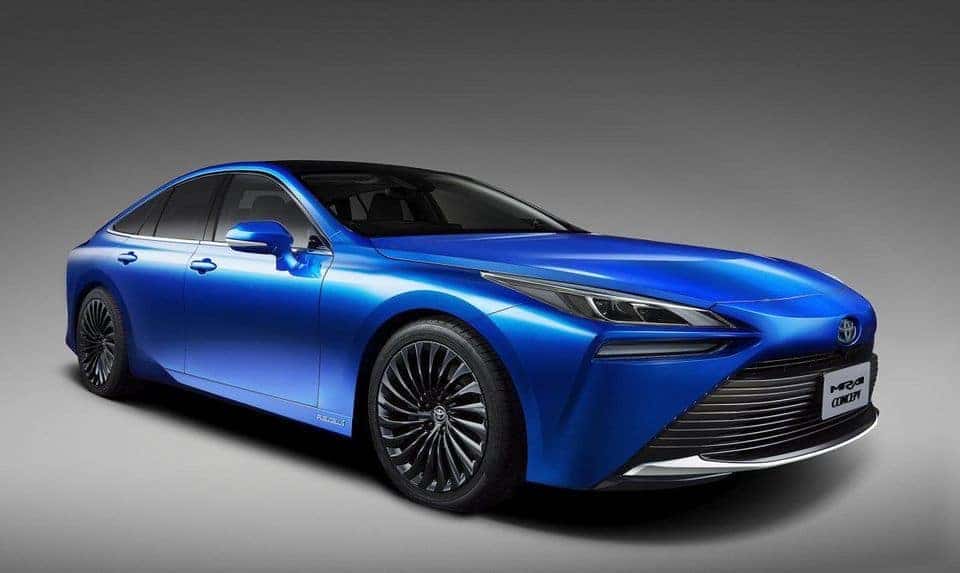 Toyota of Orlando's answers to hydrogen car FAQs
Fueling a hydrogen fuel car: Fueling one of these Orlando Toyotas isn't that different than fueling your gasoline-powered car or hybrid. You pull up to a fueling station that looks remarkably similar to the ones you're already used to – you'll see a terminal with a hose and nozzle, as well as a screen payment and other information. There may also be a cooling fan or two, a fuel reservoir, and a compressor onsite. You'll pay up, put the nozzle into your vehicle, and fuel!
Costs of hydrogen fuel: Believe it or not, hydrogen fuel isn't that much more expensive than gasoline. In fact, one of the only reasons it's a tad bit pricier right now is because it's a relatively new fuel source and not readily available in a lot of places (you'll only find fueling stations in California and Hawaii right now). However, as it becomes more popular and widespread, the cost should drop even further.
Dangers of hydrogen fuel: But what about the compressed fuel and leaks? Are they more dangerous with this type of Orlando Toyota? No, believe it or not, because the fuel tends to dissipate quickly before it has a chance to ignite (unlike gasoline), lowering the chances of fire spreading to other parts of the car. Additionally, hydrogen fuel cell cars come with several fail-safe measures to prevent leaks or other problems with the fuel.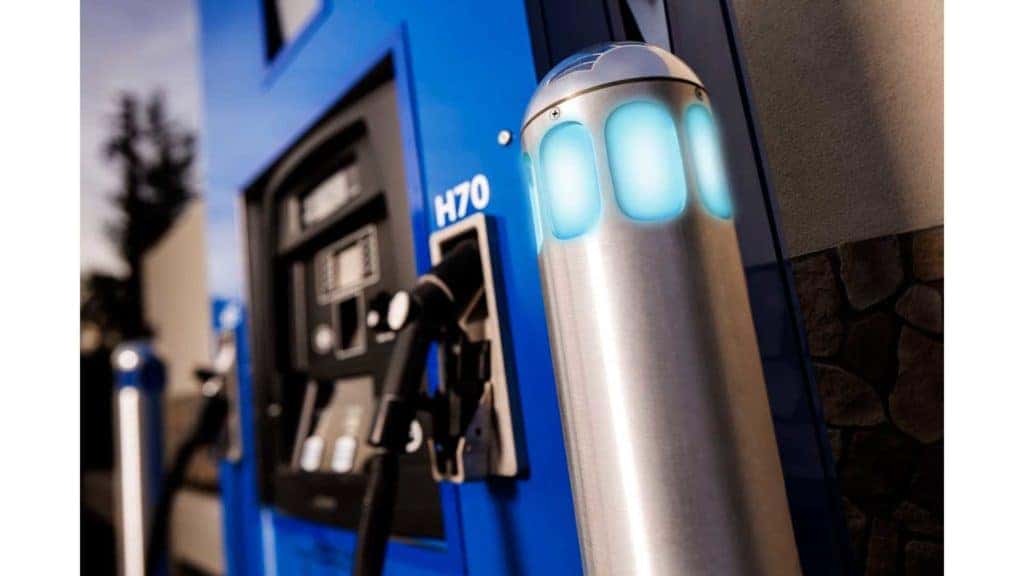 Have questions about these innovative new Toyotas? Call Toyota of Orlando today! We can give you the scoop on the new Toyota Mirai or get you behind the wheel of a new Toyota hybrid. We're open seven days a week at (407) 298-4500 and conveniently located just off I-4 across from the Millenia Mall.