Should you consider ceramic coating for your car?
We know a lot of drivers take immense pride in their cars. They spend hours detailing, washing and waxing to keep their vehicles looking brand new. However, normal day-to-day wear and tear can take a toll on your vehicle no matter how many times you wax it. That's where the option of ceramic coating comes into play, and Toyota of Orlando is here to explain this unique product and the benefits it can offer your car. Check out this information straight from our Toyota Certified Collision Center.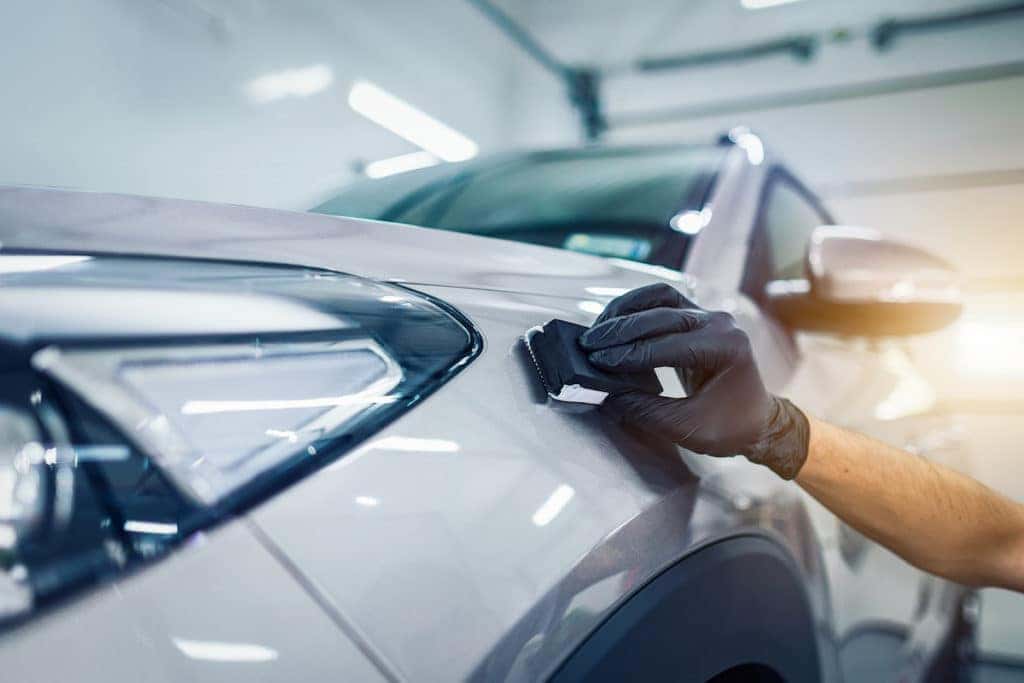 What is ceramic coating?
Ceramic coating is sort of like a prime version of car wax. Basically, it's a liquid polymer that's applied to your car like a coat of wax – our techs apply it by hand for even results. It then chemically bonds with the factory paint on your car and gives it an additional layer of protection. However, unlike wax, ceramic coating can't be removed by washing – it's there to stay, which means you won't have to reapply it every few months. It's a permanent or semi-permanent bond, so it doesn't break down easily and will stick around a lot longer than even a high-quality wax.
What's the benefit of this product?
There are two main benefits to putting a ceramic coating on your car paint. First, it's easier to clean. It's hydrophobic and repels water, so water can bead up and slide off a lot more easily than if you just had your paint or even a coat of wax. This means mud and dirty water won't be able to stick to your car as easily and even if they do, they'll be a lot easier to rinse off. You won't have to scrub as hard when detailing your car, nor will you have to apply another coat of ceramic coating every few months like you would with car wax.
The other main benefit of using this product is the protection it affords your Orlando Toyota. As mentioned, it repels moisture (so buh-bye, rust) and is more durable and longer-lasting than wax. It offers an additional layer of protection between the world and your car's paint, which means it keeps things like UV rays and oxidization (and subsequent paint fading), chemical staining and etching (we're looking at you, lovebugs), and even some small chips and scratches.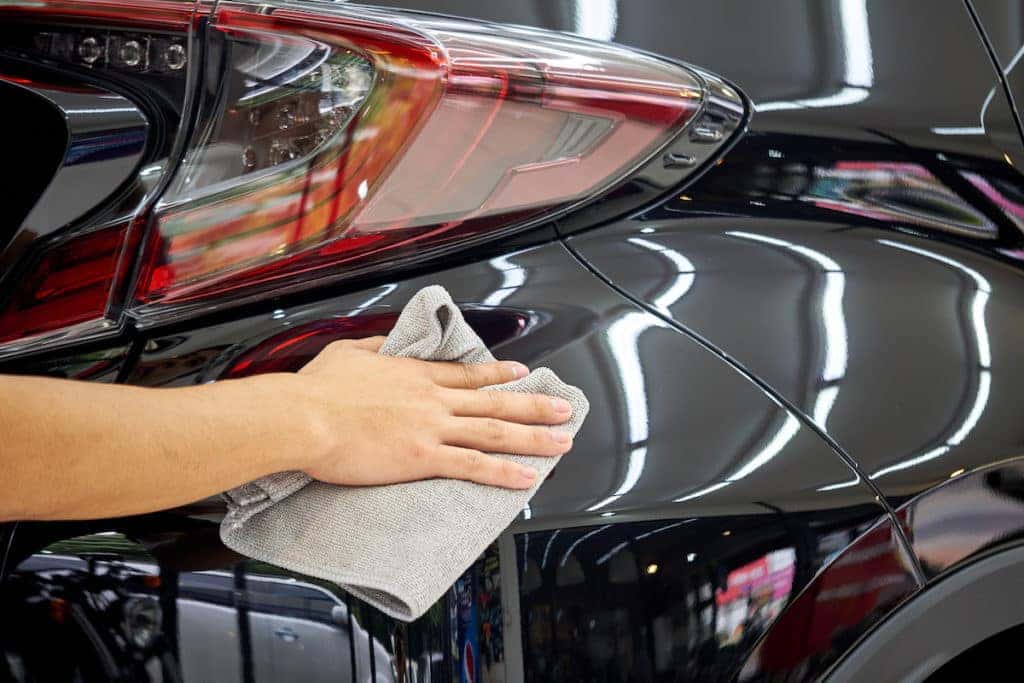 Another side benefit? Ceramic coating keeps your car nice and glossy, so you'll always have that fresh-off-the-lot shine going on.
However, don't be fooled – using this product won't prevent your car from getting scratches and paint chips altogether and it certainly doesn't mean you can stop washing your car.
Schedule this service at Toyota of Orlando today
Have questions or need to schedule an appointment to get ceramic coating put on your vehicle? Call us today – we're open seven days a week at (407) 298-6006!