Get rid of car paint damage DIY style
Is the exterior of your car looking a little worse for the wear? Whether a branch fell and scratched the hood or someone got a little too friendly with their shopping car in the parking lot, car paint damage happens. It can leave your car looking less-than-new and over time, actually lead to rust damage (which is expensive and time-consuming to fix). Toyota of Orlando is here with tips to help you combat car paint damage at home (unless you're not feeling confident, in which case our Toyota Collision Center has got you covered!).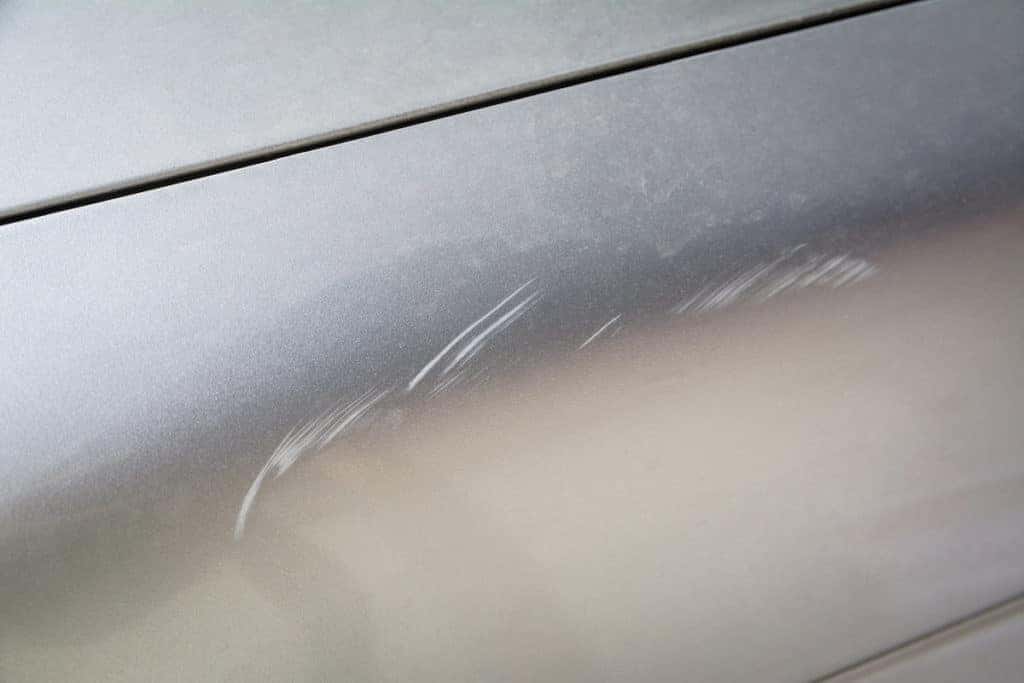 Toyota of Orlando's paint for getting rid of scratches
First things first – before you actually get to work, you need to figure out how deep the scratch is and if you're capable of handling it from home. Your car paint has several layers that give it both durability and shine, including the base body panel coat, a primer coat, clay bar wax, the actual body paint coat, and then a clear coat to protect it and give it shine. Here's how to tell how deep that scratch actually is:
Clear coat scratches are visible but fade when your car gets wet and then reappear when it dries.
A body coat scratch won't fade but actually looks white inside the scratch.
A base body panel or primer scratch (the deepest) is gray or black in color.
Once you've determined what type of car paint damage you have and whether or not you feel comfortable fixing it, it's time to gather supplies. For this DIY auto repair, you'll need a few clean microfiber cloths, sandpaper, fine scratch polish, soapy water, and a power polisher.
Repair your car paint damage like a pro
Step 1: Clean the area where the car paint damage is with the soapy water and dry it with a microfiber cloth. This will help prevent you from polishing or rubbing sand or grit into the paint, damaging it further. Then, tape the area off. This will help you remember the exact area you should be working in.
Step 2: Begin sanding. You'll want to be careful – our Orlando Toyota collision center recommends starting with a 3000 fine grit sandpaper (5000 will also be OK) and wrapping a dish sponge in the paper so you avoid pressure points from your fingertips showing up in your sanding. Apply soapy water to the area you're going to sand and get started. You should use medium pressure and sand until the area has a hazy look and you can no longer see the scratch.
Step 3: Get polishing and waxing. If you can't see the scratch anymore, then it's time to move to the next step. Continue with a little bit of sanding – this time you want to sand around the scratch and existing sanded area to add a little feathering to the hazy area (this is what the 5000 fine grit sandpaper is for). Next, take some polish on a microfiber rag and apply it to the hazy area. This will help sand down the area further and restore shine. Finally, apply clay bar wax to the area to finish the process and get it looking like-new again.
Need more tips or have major car paint damage that needs to be repaired? Call us – we're ready to help make it happen. Toyota of Orlando is open seven days a week at (407) 298-0001.