Should you buy a used car or a new car?
It can be overwhelming when you're shopping for a new ride. What make and model will suit you best? How are you going to pay for it? What features do you need to make your drive time easy and efficient? One of the biggest questions we get is whether someone should buy a used car or a new car. There's no real right answer; it depends on your personal preferences and your ideal driving situation. Toyota of Orlando is here to explain the pros and cons of both sides to help you make a more educated decision when it comes to buying a new ride.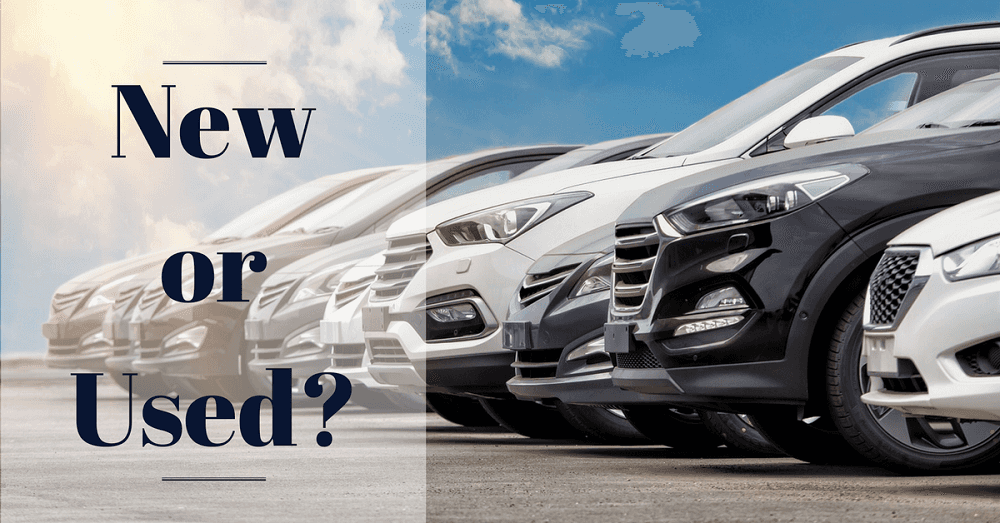 Buying a new car
Buying a new car definitely has its perks. Here are some of the highlights you'll get when you purchase new from our Orlando Toyota dealership:
The car is brand-new, so it hasn't had any previous owners (or any previous repairs or accident damage). You know exactly where it's coming from.
You get excellent warranties from the factory to cover any issues that the car might have – these typically span the first 2 years or 24,000 miles, bumper to bumper.
It's sometimes easier to get financing on a new car, which can affect how much your monthly payment is.
Most makes offer no-cost maintenance for the first 2 years/24,000 miles or so for routine auto service, saving you a pretty penny when it comes to car care.
And here are some of the possible cons of buying new over used:
New cars sometimes have more expensive price tags attached to them, which can affect how much you pay overall as well as your monthly payment.
Buying a used car
Buying a used car also has its benefits. Here are some of the things you can look forward to if you shop pre-owned:
Price tags are typically lower on used vehicles, meaning you'll pay less overall and on a monthly basis.
The car may have a history, but you can always request both a CarFax report and service records to ensure that it's accident-free and has been well cared for over the course of its life.
If you buy from a dealer, you may have the option of a warranty for the vehicle. This is especially true if you shop cars like our Toyota Certified Used inventory, all of which come with exceptional warranties to give you peace of mind.
A used vehicle may be cheaper to insure than a new vehicle.
And here are some of the perceived cons of choosing a preowned option over a brand-new car:
Used cars do have a history, which makes some drivers nervous when it comes to reliability.
You have to pay for maintenance and the older the car is, the more likely it is that you'll have larger services or repairs coming up.
Still confused as to which option is best for you? Let Toyota of Orlando help. We have a great selection of both new and used cars for sale right now and you can get behind the wheel of any and all of them. We're open seven days a week at 3575 Vineland Road, just off I-4 near the Millenia Mall.