New Gazoo Racing Off-Road Toyota Land Cruiser 300 Series rumored to be coming
Ok, ok – before you get all excited about our headline, we want to clarify. The Orlando Toyota Land Cruiser is still discontinued after the 2021 model year… in America. In other parts of the world, the new 300 Series model will be introduced to the market. And rumor has it that with this new 300 Series Land Cruiser comes a special edition model – a Gazoo Racing model that's tuned and outfitted with everything you need to get off the pavement.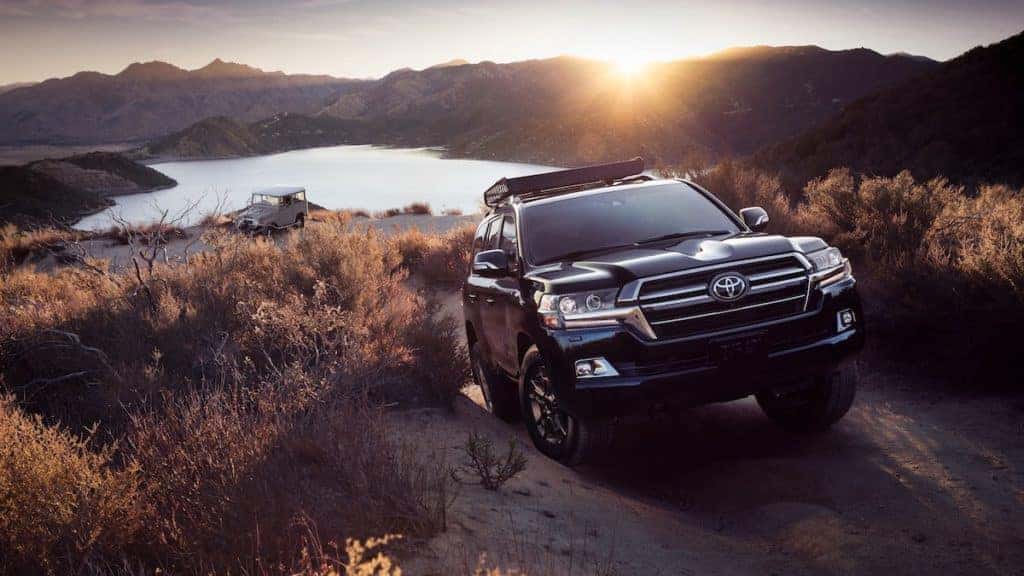 What could this new Toyota SUV have to offer?
But wait – isn't the Orlando Toyota Land Cruiser already off-road-ready? It is, very much so, but this new GR model will up the ante when it comes to tackling tough terrain and exploring the unknown. We've got the details – check it out.
Supposedly, the new Toyota Land Cruiser will drop its V8 engine (which it's had for years and years) and replace it with a 3.5L twin-turbo V6 engine. It's estimated that this new engine could churn out an impressive 420 horsepower and 434 lb-ft of torque (it's the same engine that's in the current Lexus LS500).

However, the engine could also be a diesel 3.3L turbo V6 that offers 309 horsepower and 507 lb-ft of torque. It's rumored that both options will be available in the Gazoo Racing model, but the diesel engine will only offer room for five passengers while the twin-turbo will offer room for seven.

This off-road-ready model will also include front and rear locking differential as well as a Kinetic Dynamic Suspension System, so you have automatic adjustment and deactivation of the sway bars. This allows for more precise handling when you're off the pavement, but less body roll when you're on the road.

The wheels will also be smaller – 18″ versus the prior 20″ size.
That's all we know for right now and like we said, this off-road-ready Toyota Land Cruiser won't be up for grabs here in America. However, we've got good news – you can get your hands on the Toyota Land Cruiser Heritage Edition right here at Toyota of Orlando NOW. Here are some of the highlights of this capable SUV:
Kinetic Dynamic Suspension System

Yakima MegaWarrior roof rack

A 5.7L V8 engine that offers 381 horsepower and 401 lb-ft of torque

An 8-speed electronically controlled automatic transmission with sequential shift mode and uphill/downhill shift logic

A full-time four-wheel-drive system with Active Traction Control, and Torsen limited-slip differential with locking feature

A towing capacity of 8,100 lbs

Mud and snow rated steel belted radial tires
And so much more. And best of all, it's available right now in the U.S.
Shop Toyota Land Cruisers at Toyota of Orlando
Want to get your hands on the Toyota Land Cruiser or any of our other off-road-ready Toyota SUVs? Call Toyota of Orlando today. We're open seven days a week at (407) 298-4500 and located just off I-4 near the Millenia Mall at 3575 Vineland Road.