More Toyota Supra details unveiled!
We've been waiting for the new Toyota Supra for what feels like ages – ever since this ultra-popular sports car was retired in 2002, people have been clamoring to get it back on the road. Toyota listened, and an updated model has been in the works for a few years. A new prototype and brand-new information were just released and Toyota of Orlando is here with the details.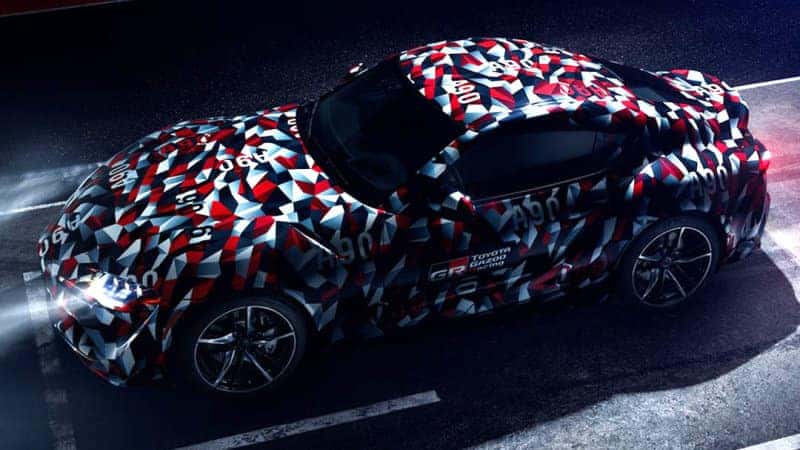 What will the new Toyota Supra have to offer?
As noted, this is just a prototype – it's not what's going to be hitting dealership lots when the Toyota Supra is up for grabs. However, there most likely will be similarities in the street-ready model, which is why we're so excited to share the info that was recently revealed.
The 2019 Toyota Supra will strut its stuff on the race track on February 16, 2019. That's when it'll be debuted at the NASCAR Xfinity Series.
This souped-up ride will be sporting an inline-six front-mounted engine… and rumor has it that the engine will be a turbocharged 3.0 liter for some serious get-up-and-go.
With an engine like that under the hood, you know you're in for some serious horsepower – 335, to be exact. On top of that you'll find 369 lb-ft of torque at your fingertips.
All of that power means the new Toyota Supra prototype can easily get from 0-60mph in just four and a half-seconds.
However, there may be a more manageable option for drivers who don't want QUITE that much get-up-and-go for a normal ride. Toyota is toying with the idea of an entry-level model that offers a still-promising 2.0L 4-cylinder engine with 248 horsepower available.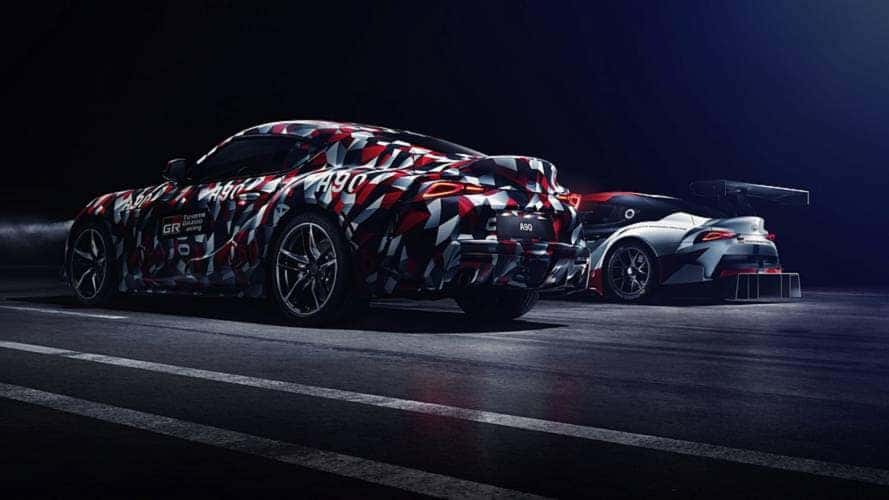 Check out some of our other powerful Orlando Toyota options
Looking to get your hands on a seriously powerful ride but not sure you can wait for the Toyota Supra? Check out some of the other options on the table at Toyota of Orlando!
Toyota 4Runner: This seriously versatile SUV is perfect for work AND play with its lux interior, top technology, and powerful performance. You'll find a 4.0L V6 engine under the hood which provides 270 horsepower and 278 lb-ft of torque.
Toyota Tacoma: Looking for a quick truck that's perfect for off-road adventures? Check out the powerful new Toyota Tacoma! This best-selling truck has a cult following due to its incredible off-road capabilities and sporty style. It's also packing a punch with a 3.5L V6 engine that offers 278 horsepower and 265 lb-ft of torque.
Toyota 86: Got a hankering to get behind the wheel of a sports car? Check out the popular Toyota 86 – it's got sports car style and a great performance with an affordable price tag attached to it. It's also showcasing a 2.0L horizontally-opposed 4-cylinder engine that manages 205 horsepower and 156 lb-ft of torque.
Why not test drive them all? They're ready and waiting for you at Toyota of Orlando today!
We'll keep you posted on when more information about the Toyota Supra is headed your way AND when we get a release date for the street-ready model. In the meantime, schedule your test drive in one of our other sporty options. We're open until 10pm every single day at (407) 298-4500, or you can just swing by and see us at 3575 Vineland Road, just off I-4 near the Millenia Mall. We'll see you soon!