The Future Toyota Supra Unveiled
The legendary Toyota Supra is one step closer to being back on the market. At this year's Geneva Motor Show Toyota revealed the GR Supra Racing Concept and attendees weren't able to contain their excitement. With insane features you would only find in a racecar the plans for the future Supra guarantee it will be nothing short of a good time. With a reveal as thrilling as this one, our Orlando dealership had to give you the details!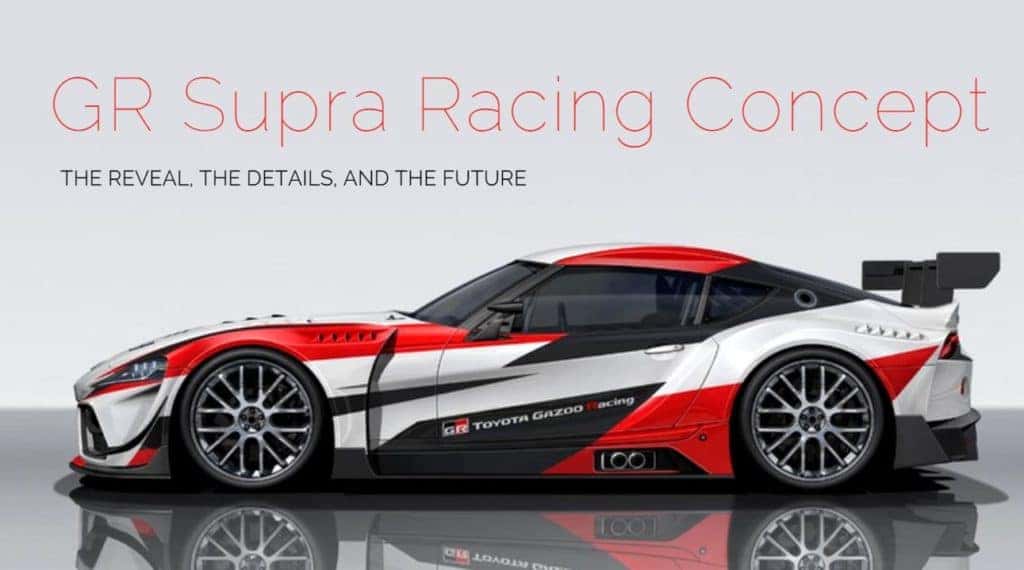 The Toyota Supra made a name for itself back in 1979. Being a spin-off of the already-popular Toyota Celica, Toyota had no doubt it was going to be a hit, but what they didn't expect was for it to create its own cult following. In the late 90's and early 2000's, this two-door coupe was stealing the hearts of car fanatics everywhere! However, Toyota Supra production ceased shortly after. Toyota designers decided to go back to the drawing board to create an even faster and better car that could handle your day-to-day travels as well as racetrack competitions. That idea became more of reality with the GR Supra Racing Concept.
Toyota Supra Highlights
Detailed specs were not provided at the show, but Toyota did unveil the basic build features to give us a better idea of what the car is going to be like. Maintaining its compact, two-door build the new Supra will have a front-engine and a rear-wheel configuration along with various competition-standard features. Check out some of the highlights:
"90" race number printed on the exterior in reference to its historical codename
Ultra-lightweight material composition for improved speed and agility
Racing-standard plastic windscreen and side windows for reduced wind resistance
Interior racing dashboard display
Safety harness
OMP driver seat
An innovative braking system with Brembo calipers and discs
All-new racing exhaust
OMP racing column mounted quick-release steering wheel for ultimate handling
Paddle shift system
Carbon fiber lined door panels
Full roll cage and fire extinguishers
Get behind the wheel of a Toyota sports car in Orlando
As you can see, Toyota is not playing around when it comes to this sports car. We hope to see the Toyota Supra hit the Orlando market in the near future. However, if you're looking for a set of wheels to satisfy the inner racecar driver in you right now then check out the 2018 Toyota 86 at our Orlando dealership! The Toyota 86 has an elegant and sporty build with impeccable steering and handling capabilities for all of those quick, sharp turns. Plus, it's affordable!
Are you itching to hear more about the GR Supra Racing Concept? Or are you dying to take home a brand new Toyota sports car? Then come on into Toyota of Orlando. Our certified sales and service professionals are here to answer all of your questions and get you behind the wheel of your dream car. We're open seven days a week for your convenience and are located at 3575 Vineland Road just off I-4 near the Millennia Mall.