More tips for driving at night from Toyota of Orlando
If you find yourself behind the wheel in the dark quite a bit, you know just how much of an adjustment it can be from driving during the day. Driving at night requires you to switch up your drive time habits to ensure the safety of both you and other drivers, and Toyota of Orlando is here to help you make the change with ease. Check out these quick additional tips for driving at night from our experts.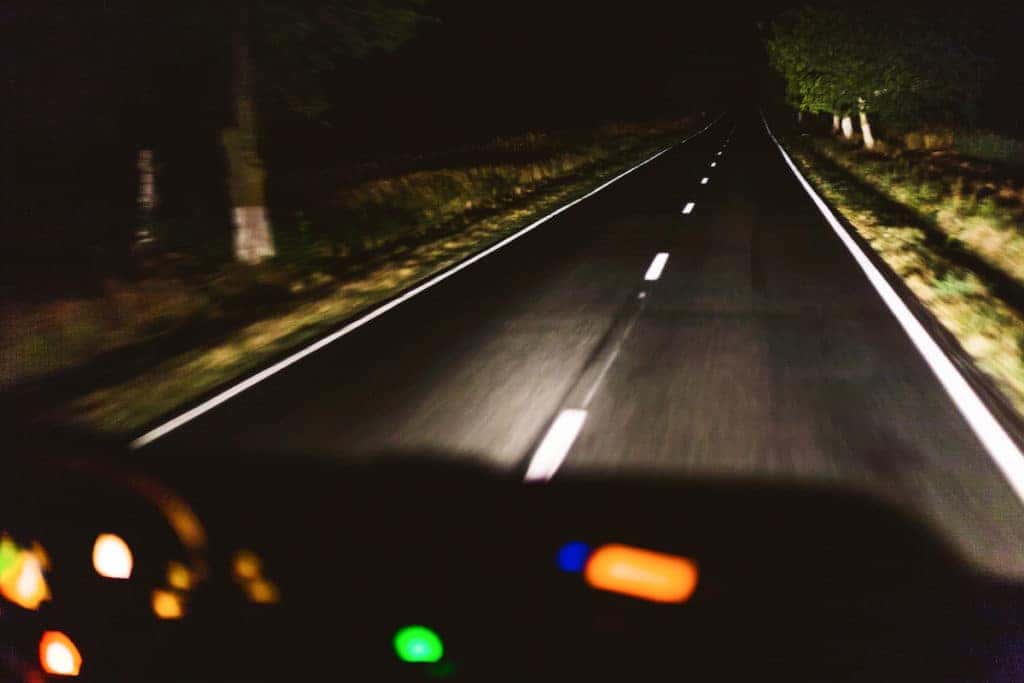 Seven tips for driving at night
Tip #1: Clean your windshield with a piece of newspaper. Before you drive in the dark, take a minute to clean your mirrors and your windshield with a piece of newspaper (that junk mail will finally come in handy) or microfiber cloth to remove any streaks. Smears and streaks may not be a big deal during the day, but when you're driving at night they can actually reflect light and cause a glare, making it difficult for you to see where you're headed.
Tip #2: Make sure your headlights are aimed correctly. Sometimes your vehicle's headlights become misaligned and can point unevenly. Park your car so you're facing a wall and look at the beams – if they're not even, get out and adjust the bulbs until they are.
Tip #3: Dim your instrument panel and dash lights. It's always a good idea to dim your instrument panel and dash lights when driving at night. Lights that are too bright can be distracting and actually diminish your view of the road ahead.
Tip #4: Look for eyes. When you're driving at night, look for eyes on the road. We know it sounds like something out of a horror movie, but we're serious – light from headlights will reflect off of the retinas of animals in the road. If you see tiny spots of greenish light ahead, you know an animal is in the road and can slow or stop accordingly.
Tip #5: Don't look at oncoming lights. If a car is passing you and they have their brights on, don't look at them. If you have to, shield your eyes with your hand to avoid it. Looking at bright lights can leave you momentarily blinded after you pass them.
Tip #6: Use your rearview mirror correctly. Contrarily, if someone behind you has their brights on, you can avoid being blinded every time you look in the rearview mirror by using the tab on the bottom of the mirror. Flip the tab and your mirror will adjust so you can see clearly once again.
Tip #7: Be careful if you wear glasses. It can be challenging driving at night with glasses on, as light reflects off the glass and distorts your vision. Make sure your glasses have an anti-reflective coating on them or consider putting nighttime lenses over them for safety.
Toyota of Orlando can make you an expert nighttime driver
Want more tips or need help with your headlights? Toyota of Orlando is conveniently located just off I-4 across from the Millenia Mall at 3575 Vineland Road. You can reach us at (407) 298-4500 – we're open seven days a week!