How to get tough stains and blemishes off your car paint
If you own a car, you know how important it is to take care of the exterior. Keeping up with your car paint will keep your ride looking new for years to come and it'll also keep its value high, meaning you get more bang for your buck when you trade it in or sell it eventually. However, sometimes that's easier said than done – some stains and blemishes aren't the simplest to remove. Our Orlando Toyota body shop and service centers are here to help. Check out this quick guide to car paint stain removal.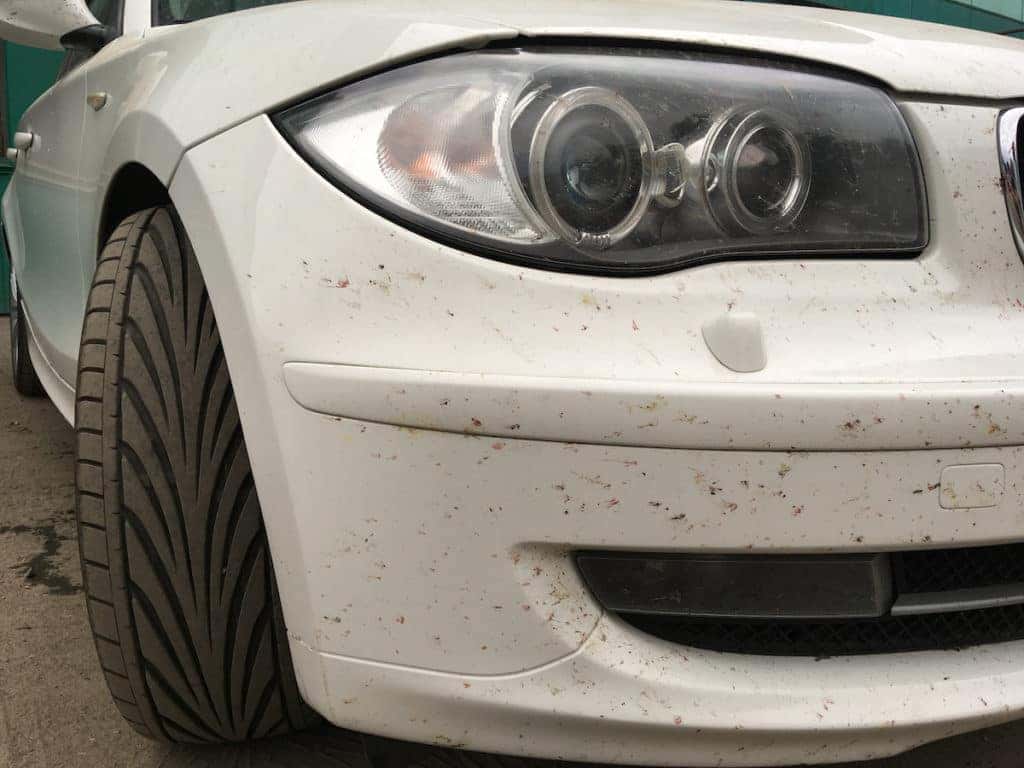 Four tough car paint stains & how to remove them
Stain #1: Wet cement or paint. It sounds weird, but it happens. Whether you've driven through a construction zone and accidentally hit wet cement or flicked paint on the hood of your Orlando Toyota while giving your house a makeover, these types of stains can do a number on your car paint. Your best bet is to attack them immediately – try not to let them dry. You should use an oil-based cleaner and GENTLY try to remove them from your car paint. Don't scrub too hard, especially when it comes to cement, because you could leave swirl marks or scratches in the paint.
Stain #2: Bird poop or dead bugs. This blemish is a lot more common and equally as important to remove from your car paint right away. Both bird poop and dead bugs – especially love bugs – have a lot of acidity in them that can damage your paint if you let it sit. Our recommendation? Mix a solution of white vinegar and warm water, dip a dryer sheet in it, and get to work. This method should remove these stains quickly.
Stain #3: Oily fingerprints. We touch our cars all the time without even meaning to or realizing that we're doing it, and this can leave unsightly fingerprint marks all over the place (especially on darker-hued cars). Your best bet for removing these oily blemishes is a soft microfiber cloth and some warm, soapy water. Use mild soap formulated for cars!
Stain #4: Watermarks. Did you know that water itself can actually leave marks all over your Orlando Toyota? This is because some water (like the water that comes out of your hose) has a lot of minerals in it. To avoid this unsightly staining, you should thoroughly dry your car after washing it. When you're done, apply a coat or two of a quality wax. Wax provides a barrier between your car paint and the elements, so it can ward off water and cause it to bead up and slide off rather than sitting and leaving waterstains. Our Toyota of Orlando parts techs can help you choose the right wax for your car and even give you advice on how to apply it.
Toyota of Orlando can help you restore your car's exterior to like-new condition
Whether you need help restoring your car paint back to like-new condition or just want a little advice on picking the right car detailing products, Toyota of Orlando is here to help. Check out our parts department at 3575 Vineland Road, just off I-4 near the Millenia Mall, or call us at (407) 298-4500 for more info!