How is an electric car different from a plug-in hybrid or hybrid?
So you're shopping for your next green car, but you're unsure as to what you should purchase or lease. We get it! There are tons of options available when it comes to eco-friendly and fuel-efficient Orlando Toyotas, but we're always here to make your shopping process as streamlined and stress-free as possible. Today we're breaking down the three main categories of fuel-efficient options: electric cars, hybrid cars, and plug-in hybrid cars so you can decide which is the best for you.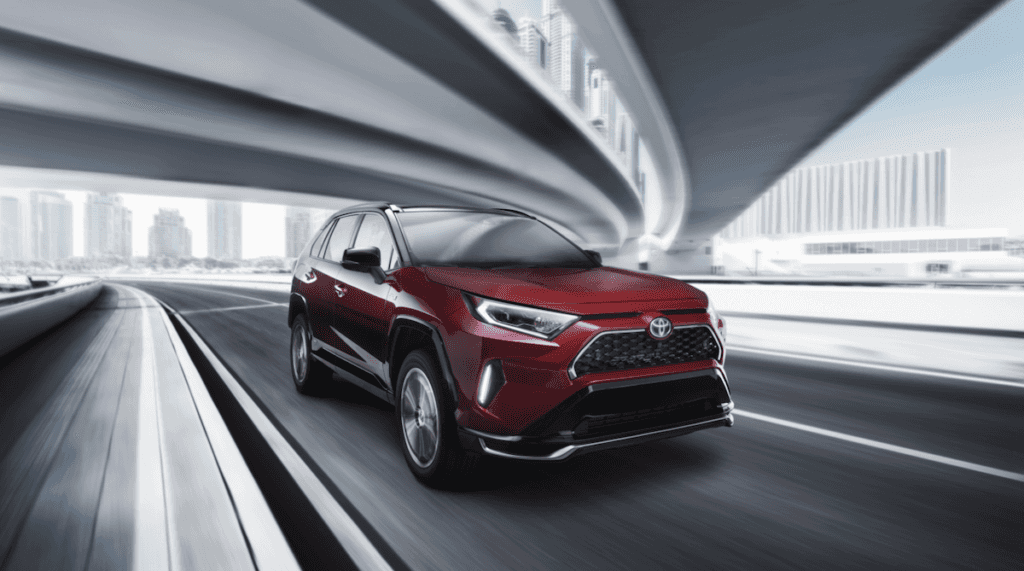 What is a hybrid car?
Chances are by now you've heard of hybrid cars. Toyota hybrids are renowned for their clean performance and fuel efficiency and the Orlando Toyota Prius started the hybrid car game years back. Basically, hybrid cars are 100% fueled by gasoline, but they don't rely only on gasoline to power them. They have electric motors in the car that work alongside the gasoline engine to power the car, and the two of them switch off and even work together sometimes to get the best mix of power and efficiency. The batteries in these cars are charged by the electric motors via regenerative braking – you never plug a true hybrid into an external source to charge it.
What is a plug-in hybrid car?
A plug-in hybrid car, on the other hand, is similar to a hybrid in that it is gasoline-powered. However, it has a much larger battery that can be plugged into an external source for charging. These cars run more on electric power than traditional hybrids, really only bringing gasoline power when absolutely necessary. Essentially, it's an electric car with a gasoline-powered safety net in case you run out of charge. If you can both plug it in to charge it AND put gasoline in it, it's a plug-in hybrid.
What is an electric car?
An electric car has a large battery that solely powers the vehicle. There is no gasoline-powered engine to use as a backup – these cars don't have gas tanks at all – and the car is charged from an external power source (aka plugging it into the wall).
So which one of these Orlando Toyotas is best for you? It really comes down to your individual drive time needs. Here's the basic breakdown.
Hybrid cars have a lot of pros. They're exceptionally versatile and you can drive long distances without worrying about charging; they're also not as expensive anymore because the technology has been around for a while and is constantly refining. However, you'll still have the maintenance costs (like oil changes) and some fuel costs like a normal car, and they aren't quite as efficient as an electric car or even a plug-in hybrid.
Electric cars also have their benefits. They're zero emissions, have way fewer maintenance costs (no oil, fluids, etc. under the hood), and are much cheaper to operate as electricity is far less expensive than gasoline (especially now). On the other hand, you don't have a safety net so you HAVE to remember to charge your car, and if you're going to be driving long distances, you have to make sure charging stations will be in your range. Not only that, electric cars can be more expensive to buy.
Plug-in hybrids are becoming more of a common go-to. They really offer the best of both worlds; they're green and efficient but also have that safety backup of a gasoline engine in case you need it. They used to be less popular because there weren't as many options available but this is no longer the case; many automotive makes offer plug-in options as a part of their regular lineup (including Toyota of Orlando).
Shop for electric cars and more at Toyota of Orlando
Have questions about electric cars, hybrids, and other options? Toyota of Orlando has the answers you need. We're open seven days a week at (407) 298-4500, and you can also stop by and see us in person at 3575 Vineland Road, just off I-4 near the Millenia Mall. You can shop all of our alternative fuel options online, too!