Do's and Don'ts for your Thanksgiving road trip
Are you getting out of town and hitting the open road to celebrate Turkey Day with family and friends? This is a busy time of year to take on a road trip – lots of travelers take to the highway, so traffic is at a peak and the likelihood of accidents is high.  Our Orlando Toyota dealership is here to help. Check out our handy list of do's and don't's for your Thanksgiving road trip so you can make the most of your holiday.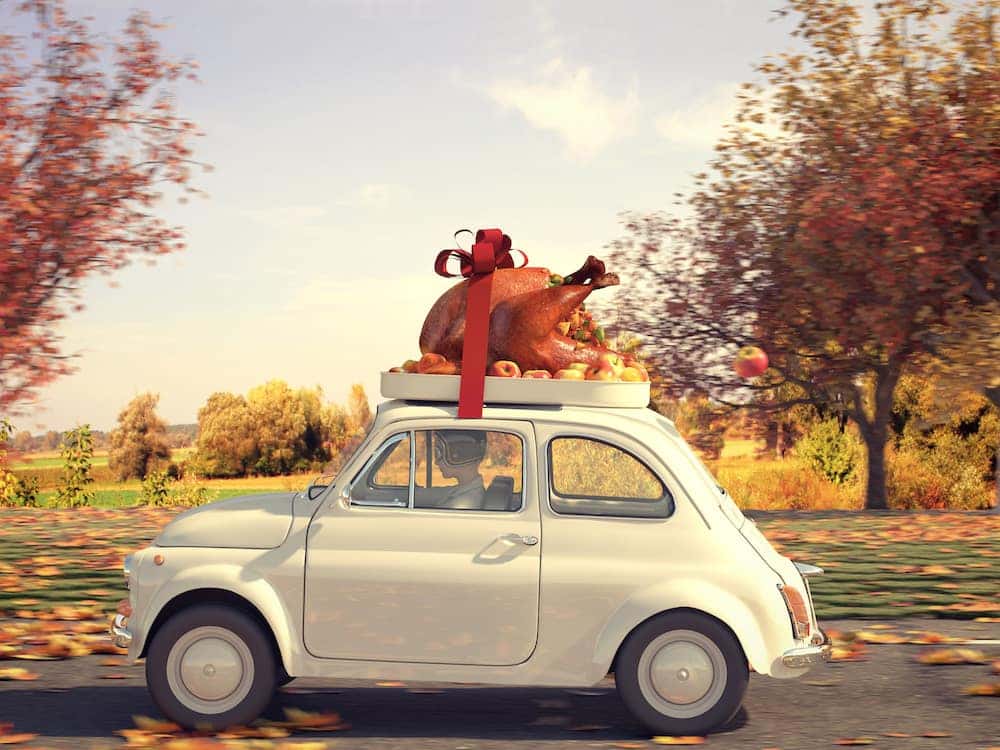 The do's and don'ts of hitting the road this Thanksgiving
DON'T drive on Wednesday between the hours of 3-7 p.m.. This is when most drivers will be on the highways heading to their holiday destinations, so it's best to try and reach your turkey-eating spot early in the day or later at night to avoid the rush.
DO hit the road when everyone else is busy. Driving during the afternoon and evening on Thanksgiving will ensure the highways are clear, as will driving on Black Friday, believe it or not – most drivers will be out and about locally looking for deals rather than driving on the highways.
DON'T drive when you're tired. Driving when you're tired is just as dangerous as driving drunk. We know the holidays can be exhausting, but resist the temptation to hit the road when you're sleepy and wait until you've had some time to catch up on your ZZZ's. And remember – you should never get behind the wheel if you had any alcoholic beverages.
DO check traffic and download apps to help you navigate. Checking traffic before and during your road trip will allow you to choose the best routes and avoid backups. You can also download apps like Waze that will notify you of any slowdowns on your route (or use the apps found in the Entune Suite of our Orlando Toyotas).
DON'T wait for the whining to start to placate the kids. Instead, keep everyone occupied with games, books, and movies – some of our new Orlando Toyotas even have DVD or Blu-Ray players installed in the backseat with wireless headphones to ensure everyone is happy. And don't forget the snacks!
DO make a schedule, but be flexible about it. It's wise to know what time you'll start and when you expect to arrive at your final destination (so you can make arrangements like hotels, etc.). But be flexible about it – traffic, accidents, or bad weather may delay you, so go with the flow and try not to get frustrated and develop bad driving habits (we're talking speeding, tailgating, and being aggressive). And make sure you leave time to stop for snacks, rest, and stretching your legs.
DON'T let the car get cluttered. Have a designated trash receptacle and every time you stop, be sure to empty it and reorganize the interior so you can find everything you need and everyone is comfortable.
Happy Thanksgiving from Toyota of Orlando!
From our Orlando Toyota family to yours, happy Thanksgiving! We hope your road trip is safe and stress-free.