Toyota of Orlando's top Thanksgiving hacks
Turkey day is right around the corner and while the holiday is a great day to celebrate family, friends, and food, it can also be a source of stress – especially if you're hosting. Toyota of Orlando is here with eight Thanksgiving hacks to make your holiday run as smoothly as possible this year. Check it out!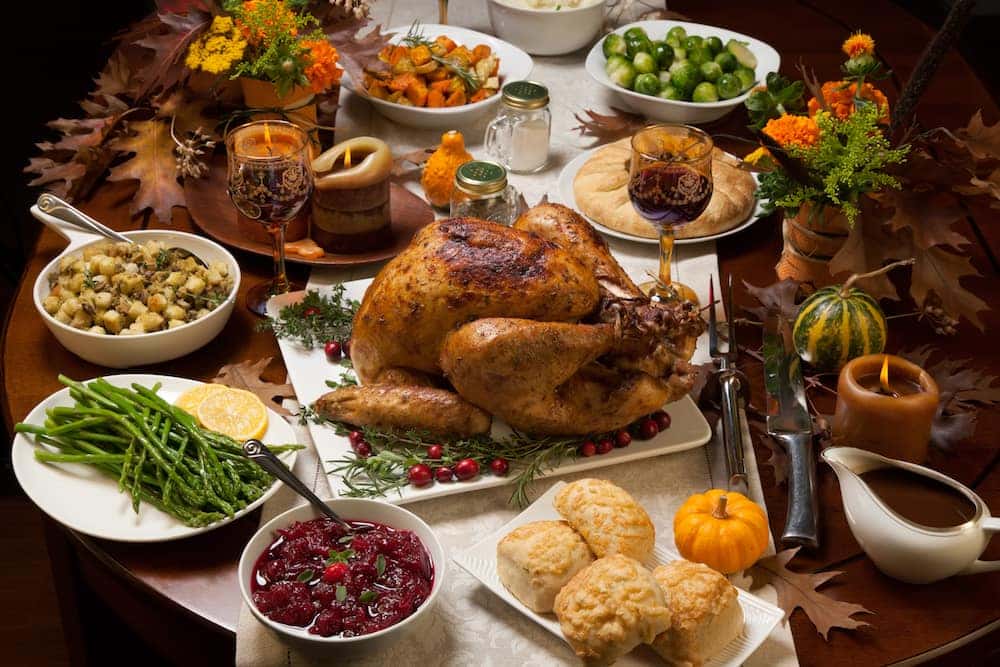 Use these hacks to keep Thanksgiving stress-free
Hack #1: Make a menu and shopping list well ahead of time. Before you even think about shopping, plot out your menu (and remember to delegate to family and friends, too). Stick to it and plan your shopping list around it to save time and stress. And don't leave the shopping too late – the stores will be packed the week of!
Hack #2: Boil potatoes with the skin on for 15 minutes. Boiling potatoes for 15 minutes before you start your mashed potatoes makes for a much easier experience – the skin will slide right off so you don't have to waste precious time peeling.
Hack #3: Grate the butter. If you have recipes that call for butter, freeze a stick of it and then grate it into the recipe rather than trying to warm or cut it.
Hack #4: Make your pies ahead of time and freeze them. Pumpkin, pecan, and sweet potato pies hold up surprisingly well in the freezer. You can make them up to a month ahead of time, seal them in an airtight Ziploc, and stick them in the freezer. Just don't forget to thaw them out the night before!
Hack #5: Do your turkey calculations. Speaking of thawing, make sure you do your calculations for the turkey. You'll have to figure out both thawing AND cooking times based on weight. If you're thawing in a fridge, you'll need 24 hours for every 5 lbs. If you're thawing in cold water, you'll need 30 minutes for every pound. As far as cooking goes, it's generally 20 minutes in the oven for every pound.
Hack #6: Put your slow cooker to use. Make your slow cooker get to work to save time and space in the oven! Dishes like mashed potatoes and stuffing can be made early in the day and left in the slow cooker on warm – they won't dry out and will be piping hot still when it's time to serve.
Hack #7: Don't baste. Basting your turkey doesn't do much except make the temperature inside the oven fluctuate, which can cause issues with cooking. Consider brining the bird ahead of time if you're worried about it being too dry.
Hack #8: Don't do everything the day of. Don't kill yourself doing everything the day of! Make dishes ahead of time and freeze them or store them in the fridge, delegate to other attendees, and make sure you leave time to get yourself cleaned up, dressed, and de-stressed before the main event.
Happy Thanksgiving from our Toyota family!
From our Orlando Toyota family to yours, happy Thanksgiving and enjoy the holiday! We'll see you on Black Friday for the last weekend of our Black Friday Sales Event.