Car camping: Toyota of Orlando's top hacks
Camping is a great way to get outdoors and enjoy the fresh air with friends and family, but camping in Florida summer can be… challenging. It's hot, it's humid, there are bugs, there are pests… you get our point. Sleeping in a tent can be daunting in the Sunshine State, but there are other options at hand that won't cost you a fortune. We're talking car camping, and our Orlando Toyota dealership is here with hacks to help you do it.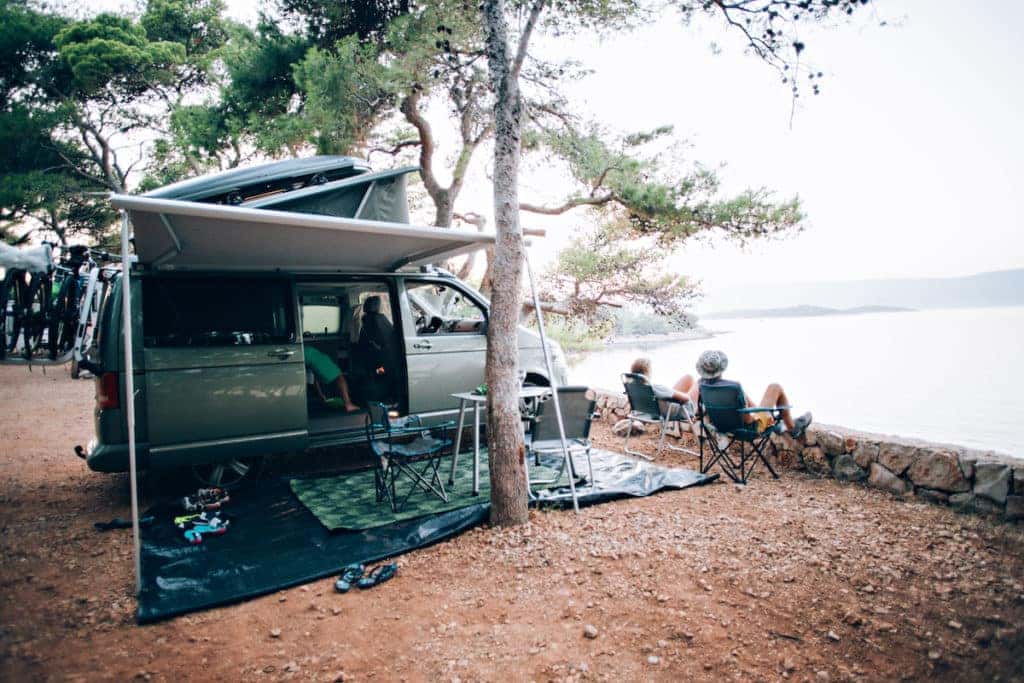 7 car camping hacks
Hack #1: Consider a car tent. Why not make the most of the space you have (and the cold air blowing out of the A/C)? Consider investing in a car tent that fits your specific make and model and test it out before you actually head out into the wilderness to ensure it fits properly.
Hack #2: Know where to park. Car camping is a real form of camping, and you shouldn't just pull your car over and pick a spot to break camp. You should look for designated camping spots or sites for safety and security. Not to mention, most campgrounds have bathrooms, showers, etc. for your convenience.
Hack #3: Buy window screens. If you're trying to let the fresh air in and/or want enough privacy to change and sleep in your car, look for window screens. These easy-to-use screens slide over your windows and still let the doors close securely so you have privacy AND can keep bugs and other pests out.
Hack #4: Look for an inflatable car mattress. Just because you're sleeping in the back of your car doesn't mean you have to be uncomfortable. Invest in an inflatable air mattress designed specifically for cars to get comfortable. Be sure to cross-reference the measurements before you purchase, and don't forget you'll need a way to blow it up. And be sure to bring blankets, pillows, and/or sleeping bags!
Hack #5: Charge up devices with a portable solar charger. Don't drain your car battery by charging your devices when car camping – invest in a solar charger for your phones, tablets, radio, etc. to keep your devices up and running.
Hack #6: Put solar-lighting on your to-buy list. You don't want to keep your car lights on all night while car camping (see the above mention of draining your car's battery) so invest in some solar lighting. A solar lantern will keep the inside of your car illuminated, and solar lights – whether a string of them or some stake lights – will ensure your campsite stays well-lit enough for you to move around.
Hack #7: Pack a portable kitchen. Just because you're car camping doesn't mean you need to eat takeout all the time or live off of granola bars. Pack a portable kitchen with a folding table, a portable camp stove, and a car cooler that can plug into the cigarette lighter of the car to keep foods cool all day long. And don't forget a collapsible sink so you can clean up afterward!
Shop for a camp-ready new Toyota at Toyota of Orlando
Ready to tackle car camping this summer? Shop for a new Toyota OR the accessories to get it camping-ready at Toyota of Orlando. We're open seven days a week at 3575 Vineland Road, just off I-4 near the Millenia Mall. You can call us at (407) 298-4500 or shop online!