Toyota announces dynamic new partnership with Yakima
Are you an adventurer who likes to take things off the beaten path? Then you need the right accessories to make it happen. We sell plenty of Toyota parts suited for offroad adventures here at Toyota of Orlando, but we've got even bigger news to break – Toyota has announced a partnership with Yakima accessories. Yakima is an auto accessories retailer renowned nationwide for their exceptional and high-quality products. Whether you like boating, camping, hunting, fishing, biking, or any other activity that requires a little extra work from your vehicle, Yakima has got you covered. And now you'll be able to conveniently buy the products from a Toyota dealership near you!
What does Yakima have to offer?
So what types of products does Yakima offer? Here are some of the highlights, and some of the products we'll be able to help you get your hands on at Toyota of Orlando:
Bike racks, trunk racks, truck bed rack systems, and rooftop bike mounts for your cycling bike or mountain bike
Cradles, rollers, stackers, and load assist racks for your boating gear (like kayaks, canoes, paddles, etc.)
Cargo boxes, bags, and racks to mount your gear on the roof (protected from the elements) so you can free up interior space in your ride
Amazing rooftop tents and awnings to help you and your crew get more comfortable when you're camping
Trailers that can pull boats, bikes, cargo, and more behind your vehicle
Surfboard and paddleboard racks and mounts, as well as tailgate pads to protect your truck's tailgate from damage
Ski and snowboard mounts if you're heading out of town for some winter weather this year
And so much more. The possibilities for new adventures are endless when you choose Yakima accessories!
Which new Toyota will you take out on the open road?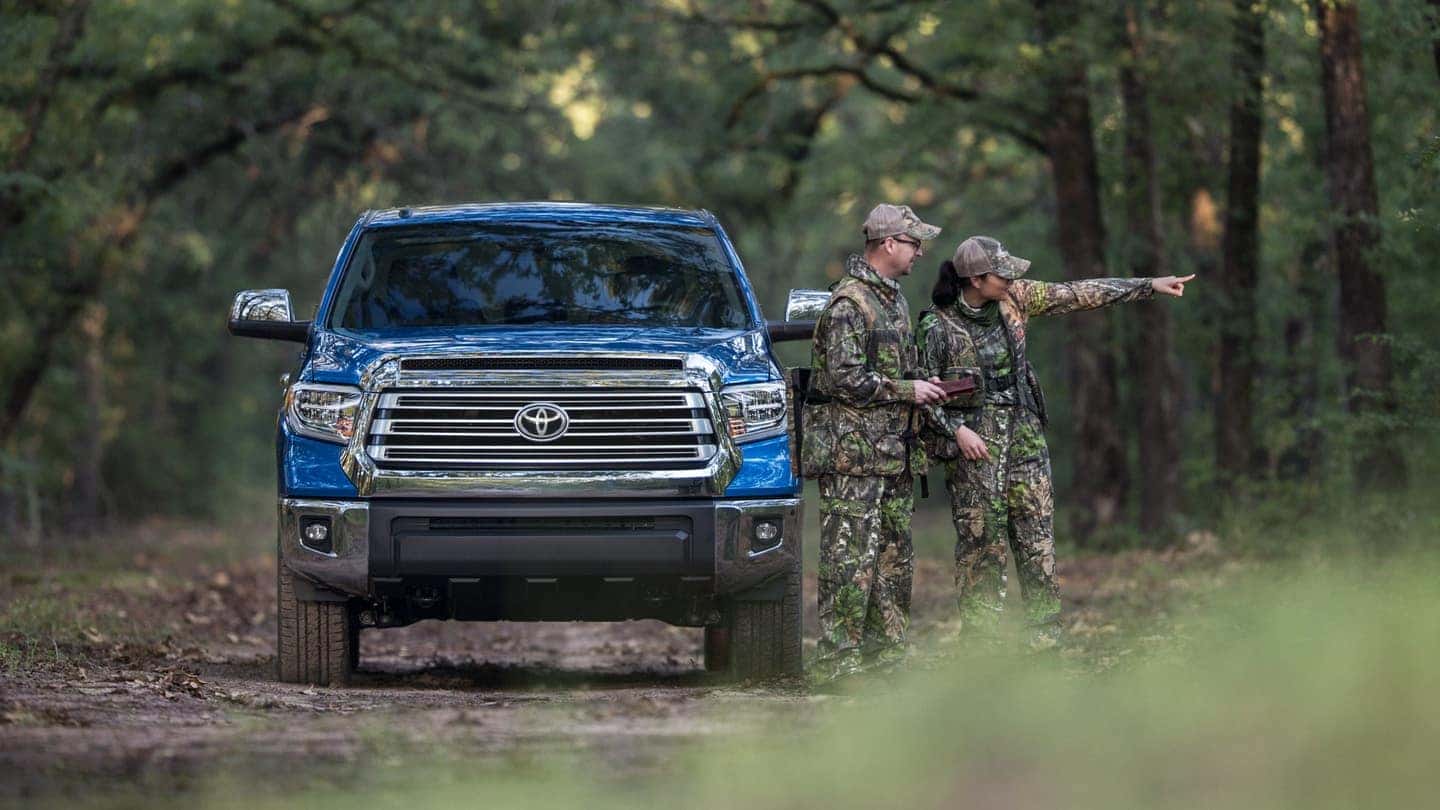 Now that you can easily get the parts and accessories you need for adventures off the beaten path, which new Toyota will you be taking out? Here are some of our top picks at Toyota of Orlando:
2018 Toyota RAV4: Need something compact and versatile to get out of town and hit the beach? Throw some racks on the top of a new Toyota RAV4 and hit the road. This compact SUV is fuel-efficient, teched out with the latest and greatest features for entertainment and connectivity, and still spacious enough to seat five.
2018 Toyota Tundra: If you're headed to the lake with all of your gear, you need a powerhouse to get it there. Our vote? The new Toyota Tundra, which is rocking a 5.7L V8 engine for some serious towing power. Deck it out with a trailer or bed rack system and hit the highway.
2018 Toyota Highlander: Family vacations are easier than ever with the spacious and adaptable new Toyota Highlander, but if you're headed out for a long time or have some heavy packers in your family, throw a roof box on the top of this Orlando Toyota SUV to ensure everyone stays comfortable on the road.
Ready to shop Yakima accessories or new Toyotas in Orlando? Call us today – we're open seven days a week at (407) 298-4500.