AWD vs 4WD: What is the difference?
When you're shopping for a new car, it's likely that you're going to consider all of its performance capabilities before you sign the dotted line. One of the most common questions we hear at Toyota of Orlando is what the difference between all-wheel drive (AWD) and four-wheel drive (4WD) is. Today, our Orlando Toyota sales specialists are here to explain how each of these performance features works and their differences.
AWD and 4WD are often used interchangeably but they're not the same thing at all. Here's the basic breakdown:
AWD is when all four wheels power the vehicle; the engine sends torque to all four tires simultaneously.
4WD is when the front and rear driveshafts lock together, keeping the front and rear axles turning at the same speed so torque is sent to at least one front wheel and at least one rear wheel despite the terrain.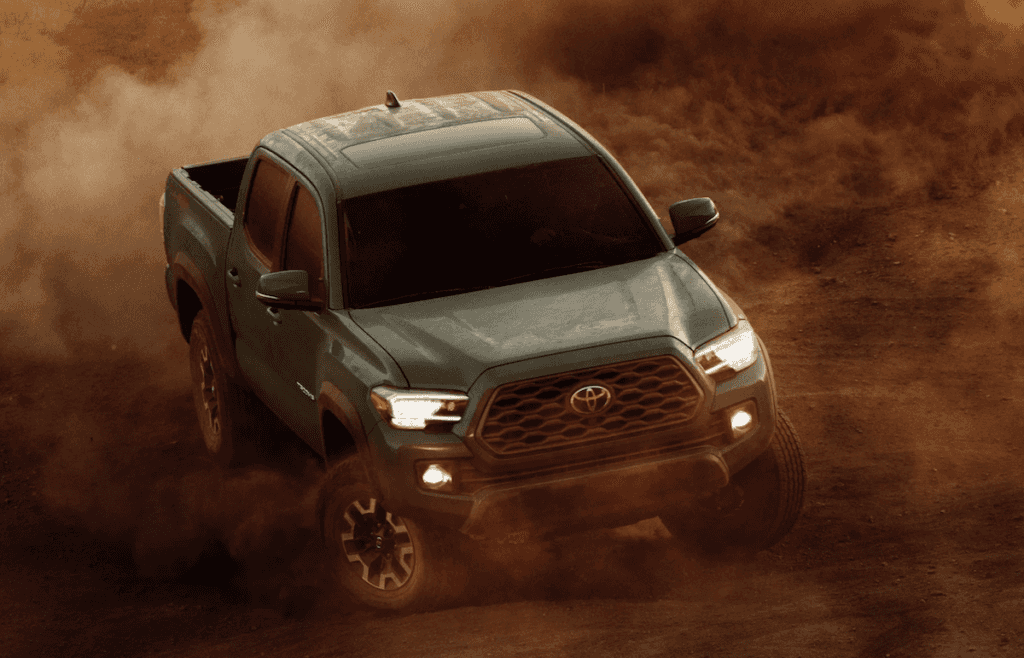 AWD vs. 4WD: An explanation
Here are a few key differences to take away from the AWD vs 4WD explanation:
AWD is optimized for use ON the road – i.e., on paved surfaces. It helps your car retain traction and grip when you're driving in slippery conditions like rain or snow, and it also helps you grip the road better when you're taking corners at high speeds.
Many vehicles seamlessly turn AWD on and off, switching back and forth from FWD to AWD to give you the safest performance while still maximizing fuel economy.
AWD is most commonly found on SUVs (you can get it on the new Orlando Toyota RAV4, for example) but is becoming increasingly available on sedans, hatchbacks, and even minivans as it grows in popularity.
4WD is optimized for extremely slippery surfaces and off-road conditions – i.e., it's not for use on the pavement.
4WD guarantees that while you're in the mud, snow, sand, etc. that at least one rear tire and one front tire always have traction, which can help you pick your way out of a slippery or uneven situation.
Almost all 4WD vehicles are part-time (since you're not supposed to use it on the pavement) and the driver has to manually engage the 4WD system by pushing a button, pulling a lever, or flipping a switch.
Do you need AWD or 4WD on your next Orlando Toyota?
So, which is better for your drive time needs? Consider these points:
If you spend most or all of your time on the pavement and just want a bit of extra security in slick conditions, a new Orlando Toyota with AWD is your best bet. You can find it on everything from the new Toyota Sienna to the best-selling Toyota Camry.
If you're an off-road aficionado and like to take things off the pavement, you most likely want a car with 4WD capabilities. This will give you the traction you need to tackle the trickiest of terrains without issue. You can find this feature on trucks like the Toyota Tacoma and Toyota 4Runner.
And luckily for you, the expert sales team at Toyota of Orlando can help you better decide which of these performance features fits best with your drive time needs.
To sum things up simply, we think that Car And Driver put it best – they quoted, "Miller Lite is to tequila as all-wheel drive is to four-wheel drive. Both are means to an end, but while beer and all-wheel drive are acceptable for everyday use… tequila and four-wheel drive should be reserved for special occasions when you need something stronger."
Have questions or want to test drive a new Toyota? Call today – Toyota of Orlando is open seven days a week at (407) 298-4500 and we're conveniently located just off I-4 near the Millenia Mall at 3575 Vineland Road.