A quick guide to choosing the right car engine
If you're in the process of car shopping right now, you might feel a little overwhelmed (and understandably). There's so much to consider before you even take a test drive. Which make and model do you prefer? What about the trim, color, and additional accessories? How about safety and entertainment features, as well as interior space? We get it – you have a lot to think about before you even visit the dealership. Good news; it's our job to make your car shopping process easy and stress-free even if you haven't walked through our doors. Today we're talking about car engines and how to choose the right one for your drive time needs.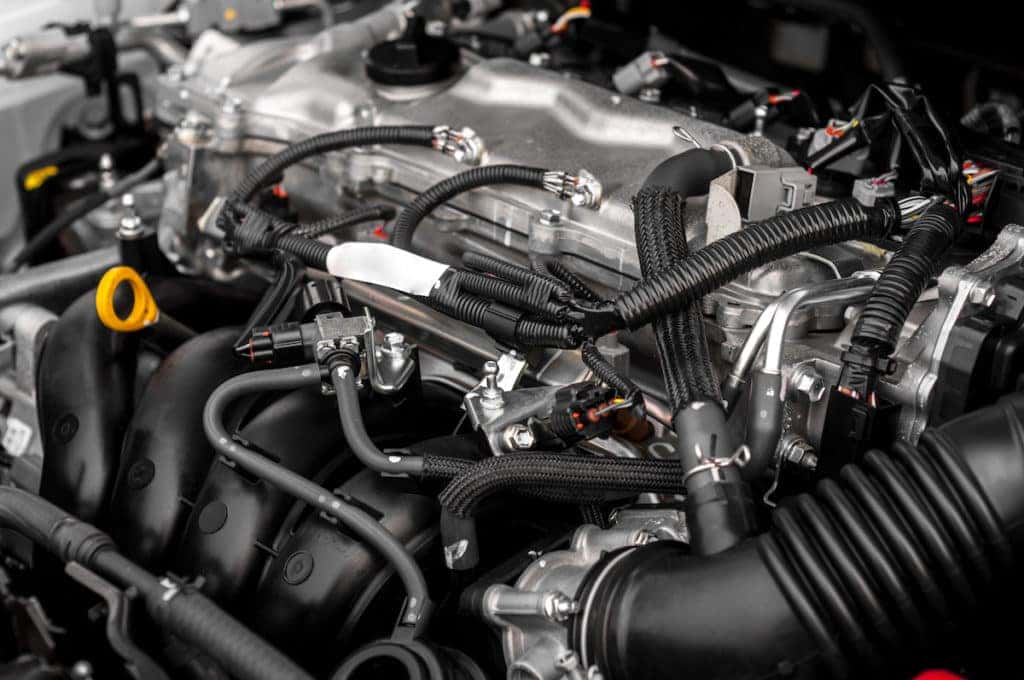 How do you decide on the right car engine?
Before you can pinpoint which car engine is going to be the right solution for your needs, you have to think about your driving habits. Here are a few questions to ask yourself so you can narrow the field:
Where are you driving? Are you making a daily commute to and from work and school and not much else? If so, a smaller and more fuel-efficient car engine should suffice.
Are you in need of interior space? If you're head of the carpool or need an interior cargo area for gear, then you might want to consider a slightly larger engine (you'll usually find these on the bigger cars, anyway).
Do you need to haul or tow on a regular basis? If so, a larger car engine is probably going to be your go-to so you have the horsepower and torque you need.
Once you've answered those questions, it's time to start considering options. Here are the three main types of car engines that you'll find at Toyota of Orlando when you shop our inventory.
Three types of car engines to consider in your next Orlando Toyota
4-cylinder: This type of car engine is one you'll find in smaller Orlando Toyotas; it's built for driving and carrying light amounts of cargo. These types of engines are pretty fuel-efficient and are often used in hybrid drivetrains, paired with electrical motors. Some common Orlando Toyotas that have this engine include the Corolla, Yaris, and Camry.
6-cylinder or V6: This is more of a mid-sized car engine that offers a lot of versatility. It's more fuel-efficient than a large engine, but still gives you more power than a 4-cylinder if you need to do some light towing or hauling (or like putting the pedal to the metal). You'll often find these engines in the Toyota Highlander and Tacoma, as well as some models of the Camry.
8-cylinder or V8: This is a large and powerful engine that's great for towing, hauling, and any other drive-time task that requires power. However, there's a trade-off. While you have a lot of power at your disposal, your fuel efficiency is going to go down. This type of engine is currently found in the Toyota Land Cruiser, Tundra, and Sequoia models.
Want to get shopping or need a little guidance? Call Toyota of Orlando today at (407) 298-4500 or stop by and see us at 3575 Vineland Road, just off I-4 across from the Millenia Mall.