7 spring cleaning tips to kick off the season
Spring is in the air! If you're trying to get prepped for the season by getting your house and home in order, you're not alone. As of 2018, 91% of Americans spring clean every year! Here are some quick tips from our Orlando Toyota dealership to make the process as easy, efficient, and enjoyable as possible.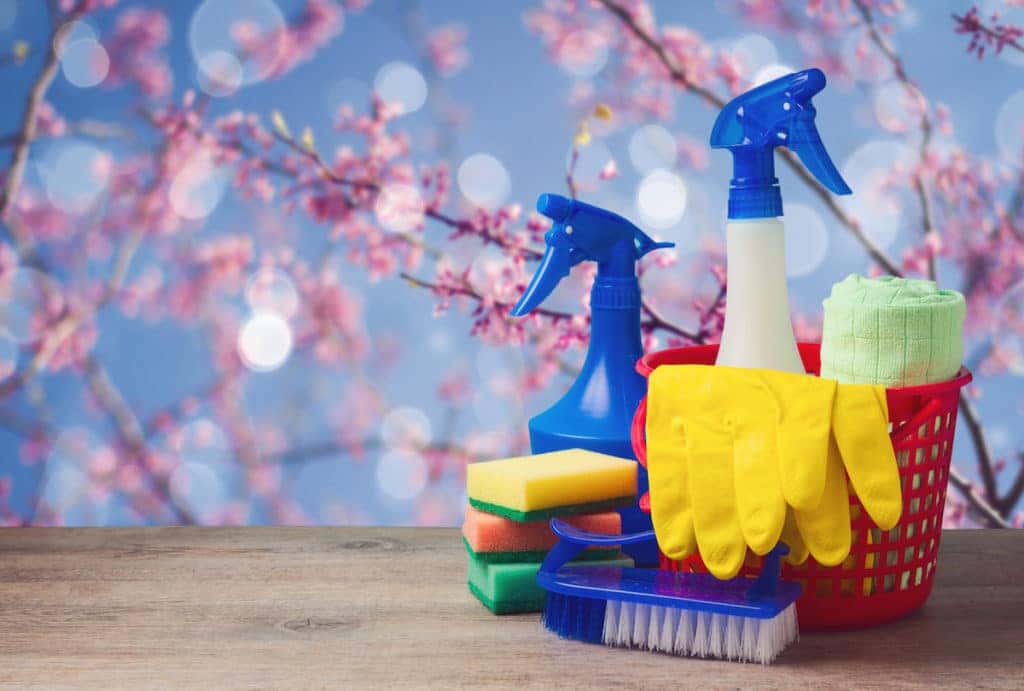 Tip #1: Declutter first. 
There's no point in trying to clean around clutter – it just makes it more time-consuming and less rewarding in the end. Before you start spring cleaning, declutter your house and get rid of things you don't need or want to hang onto. We recommend designating a box for donations, a box for storage, and a box for trash to make sorting things easy and efficient. The rule of thumb? If you haven't used it in more than a year and it isn't nostalgic, get rid of it.
Tip #2: Work from top to bottom. 
You should work from top to bottom to make cleaning more efficient. Start with ceiling fans and light fixtures and work your way down, finishing off with the floors. This will save time AND frustration – remember, anything that comes off the light fixtures, fans, and furniture is going to end up on the floor.
Tip #3: Don't forget about the walls, cabinets, and baseboards. 
It's easy to overlook the walls, cabinets, and baseboards when it comes to day-to-day cleaning. Spring cleaning is a good excuse to tackle them. Wipe down your walls and scrub your baseboards – you'll be amazed at how quickly dust and grime can gather there. Additionally, give your cabinets a thorough cleaning by wiping down the doors and handles, organizing the interiors, and cleaning the shelves before you put everything back.
Tip #4: Go room by room. 
We know it can be overwhelming to think of spring cleaning as a whole, so take it room by room. Compartmentalizing it will actually help you save time because you can focus on one thing at a time, finish it, and move onto the next efficiently.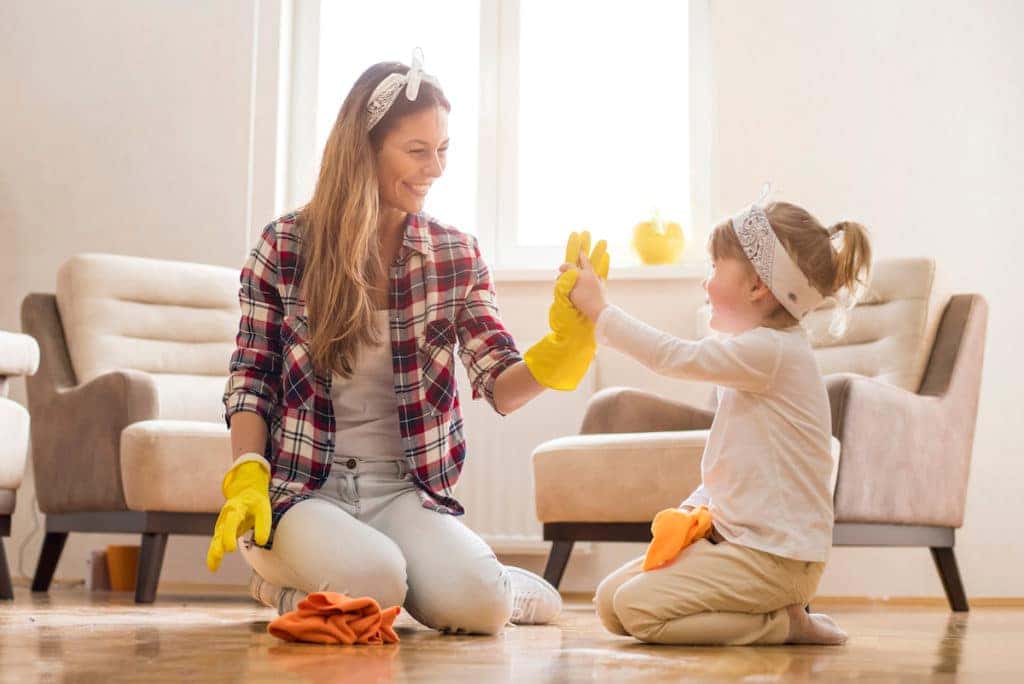 Tip #5: Remember to clean outdoors, too. 
Spring cleaning isn't just about the interior of your house! Now's a great time to tackle all of those outdoor projects, too. Clean out your gutters so they're ready for our summer rainstorms, pressure wash the driveway and sidewalks, and clean up the landscaping. You can also take this time to scrub down the grill, clean the kids' toys, and organize that shed or utility closet you've been letting go.
Tip #6: Don't forget about appliances. 
Appliances, especially small ones, can get overlooked during spring cleaning. Use this time to clean out and reorganize your fridge and freezer; you can also deep clean your microwave, clean your coffee pot and teapot, and make sure your blender is mess-free.
Tip #7: Disinfect all the things
Spring cleaning is also a great time to wash or disinfect things you may not think about on a day-to-day basis. Wash your pet beds, the pillows on your couch, your curtains – anything that can collect dust. You can also disinfect all the trashcans in your house and steam clean your couch, futons, and chairs to remove grime.
And while we're talking about it, don't forget your car. If you're too worn out from spring cleaning your home, we've got you covered! Schedule car detailing at Toyota of Orlando at (407) 298-4500. Happy spring!