What you should do before and after driving on the beach
Are you thinking about heading to the beach this weekend to get your share of salt air? Things are heating up in Central Florida and it's the perfect time to hit the sand. However, driving on the beach – especially if you drive along the shore, as you can in New Smyrna and Daytona Beach – can do a number on your car if you don't take the proper steps before and after. Toyota of Orlando's car care techs gave us a list of things you should do before and after you hit the beach to best protect your ride. Surf's up!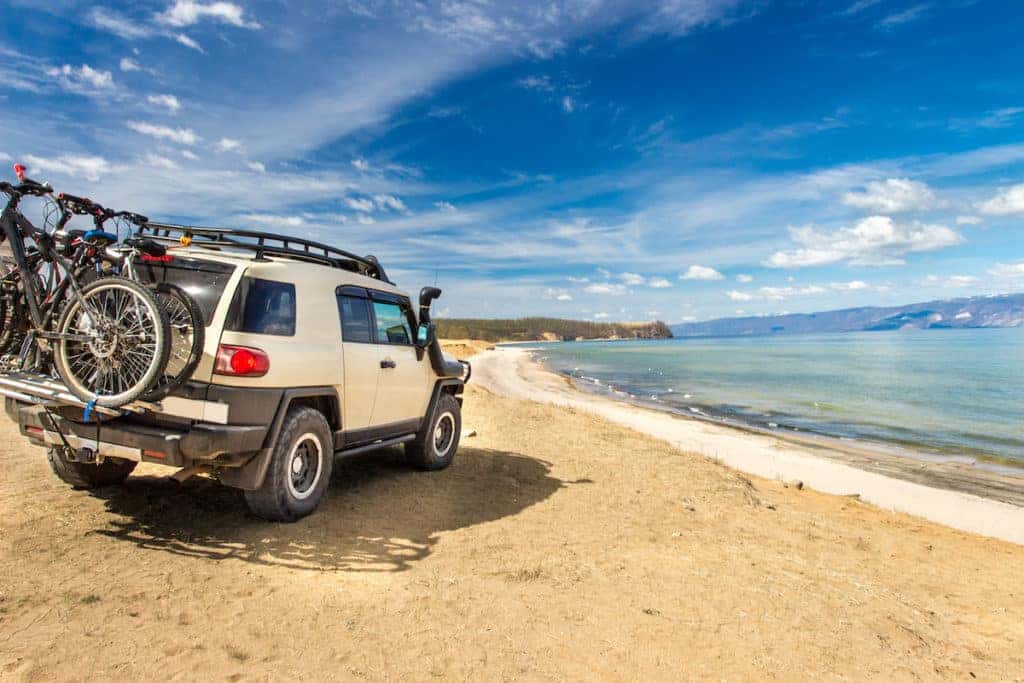 What to do before driving on the beach
Before you head to the beach, it's best to prep your car with a good detailing. Not only will it look better for it, it'll also help protect your ride from the elements. Wash and wax your car, applying a solid coat of quality wax to the exterior. This will help ward off the sun's harmful UV rays and also put a barrier between your car's paint and the salt air. Remember, salt combined with moisture can cause oxidization and subsequently, rust.
Air down your tires a bit once you get close. This gives them more surface area and will make it easier for you to drive on the soft sand without sinking into it and getting stuck. It's also a good idea to throw some cardboard in the trunk if you have it, as well as a small shovel in case you do get stuck.
Bring a jug of water to rinse feet. Sand can be pretty abrasive to your car's interior, especially if you have SofTex or leather seats. Make sure everyone has clean feet before you head home!
Throw up your sunshade when you park. There's rarely shade on the beach and leaving your car to bake in the sun all day is bad for the interior. A sunshade in the windshield will help prevent fading and cracking of your interior and also keep things cooler for when it's time to leave.
What to do after driving on the beach
Air your tires back up. Driving on the pavement with underinflated tires will cut your fuel efficiency and also wear your tires out faster.
Rinse your car off. Remember, salt + moisture (a.k.a. saltwater) can do real damage to your car over time. Be sure to wash your car thoroughly to remove any traces of salt, and don't forget to get under the car, rinsing the wheels, chassis, etc. to ensure everything is salt-free and sand-free. And you should always rinse before you wash with soap and a sponge – if you wash while there's still sand on the car, it can cause swirls and scratches in the paint.
Vacuum out the interior. As noted, sand is abrasive and can ruin your interior (plus, the novelty of it wears off once you've left the beach). Wipe your seats and vacuum out the interior so everything is back to normal before you hit the road again.
Need car detailing supplies to rinse the salt and sand off after driving on the beach? Call us – Toyota of Orlando's parts store is open seven days a week at (407) 298-4500 and we're conveniently located just off I-4 near the Millenia Mall at 3575 Vineland Road.